Credentials and Your CV Managed For You
Your credentials are your new business cards and the pathway of getting your referral sources to run after you. This process has been market-tested for over a decade and is a critical piece of your infrastructure. Formatting and language matter greatly, and there are rules that must be followed. Our CV specialist did a Master's Thesis on CV formatting and will create and manage your CV for you. You should not manage your own CV, as the details make a huge difference. This service is for members of the Academy of Chiropractic.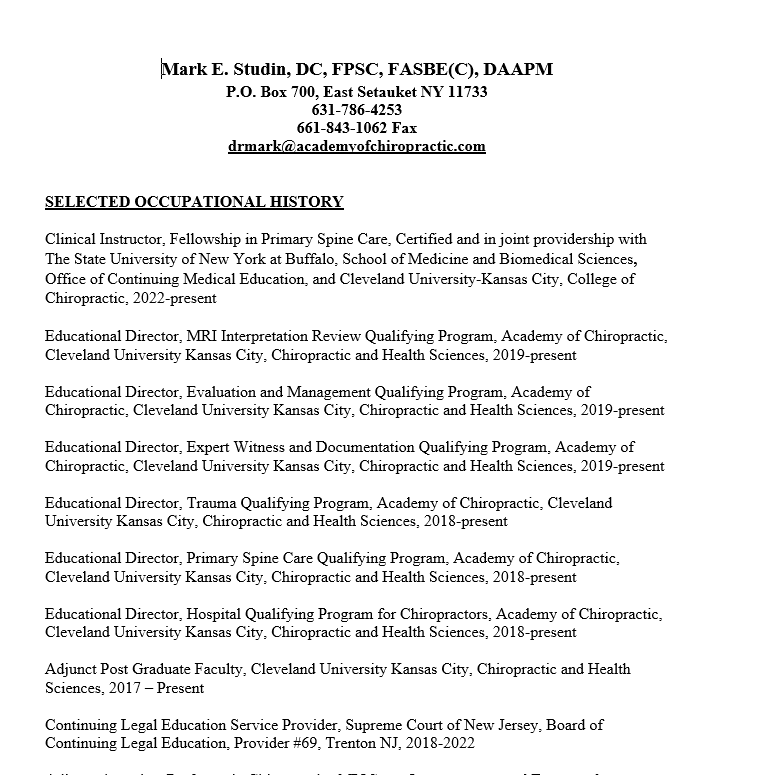 Creating and managing CVs (credentials) is a time consuming process, and outsourcing it will allow you to focus on patient care and growing your practice. 

I will either create, fix, or continually add to your CV, including placing it on the US Chiropractic Directory, and sending you back a document in Word or PDF format to use locally.  

I will configure, and ensure the citations are in an admissable format. If you are in the US Chiropractic Directory (you should), I will access your account and make necessary chages. If you need an account, I will facilitate the creation of an account. 

Any courses you have taken with the Academy of Chiropractic (AOC), I already have the CV citations, and courses outside of the AOC, I will work with you on formatting. I did my Master's Thesis on CVs, so this is easy for me. 

CONTACT FOR MORE INFORMATION: Christina at 631-560-3934 or  cvwritingbychristina@gmail.com

FEES: 

$150 Initial Creation and Posting on the US Chiropractic Directory

$30 hourly for CV repair or additions and Posting on the US Chiropractic Directory

PROCDURE: Email me your request, and I will send you a payment form. 
Other Very Popular Content: