Our 15th Spine Symposium
The Future of Referrals
Based on Your Clinical Excellence
November 11th and 12th, 2023 
ONLINE
NEW "Demonstrative Evidence" that has CHANGED the ENTIRE INDUSTRY
1. How to use your clinical excellence to get 15-25 new cases per month
2. Connective Tissue Pathology and "Bone on Nerve" as the gateway for long-term care
3. Documentation and Diagnosing made very easy
4. Documentation and Diagnosing to get 100% reimbursement
5. 18 Ways to Age-Date Injuries
6. NEW research on chiropractic mechanisms and treatment outcomes
or cut and paste: 

https://attendee.gotowebinar.com/register/4747809290438098527

 
O
Saturday, November 11, 2023 -10 am 6 pm, EST
Sunday November 12, 2023 -10 am 3 pm, EST
Online Anywhere (attire-slippers)
$299
15 CE Credits
8 CV Citations
"Every state online CE credits are accepted"
Louisiana: 

The nuerosurgeon has me seeing all their spine cases first. Lawyers are "running after me." I need more associates immediately. 


Kentucky: 3 months of prep, then 59 New PI Cases in 5 weeks that has persisted for over a year
New Jersey: In took 6 months, and I am now at 24 new PI Cases per month
North Carolina: I only average 73 new PI  cases a month because I turn away over 20
Georgia: The "Accelerator Program" you teach now gets me 40 new cases per month


Washington:

 You didn't give me enough notice, I need tax shelters ASAP. 
This is the program that answers the questions:
1. Why don't I get more referrals?
2. Why am I having reimbursement issues?
3. How does chiropractic work?
4. How can I prevent an audit or a lawsuit?
Where Clinical Excellence and Marketing Combine
1. Demonstratively diagnose and age-date ligament pathology on MRI.  
This is huge in the medical-legal community as lawyers have been asking for this for years. It also answers many clinical questions and will correlate with Symverta (digitizing) to render a clinically consistent answer to your patient's presentation. 
2. Advanced communication with the NEW Demonstrative Evidence
I have spent "countless hours" with 1000s of lawyers and doctors to perfect the language for you to deliver backed up with statistics. These statistics are the increases in case values lawyers have realized using our doctors. This has nothing to do with you treating the finances of the case. It is my research that you are sharing, and you are doing the work, which is the cause for settlements to increase by 1127% and verdicts by 3149% as of 4-18-2023.

3. Documentation Made EASY - Easier - Easiest & Compliant
Documentation is not complicated or hard, and too many make it unnecessarily difficult. Most doctors are not following the mandatory January 2021 changes or the new Federal No Surprise Act requirements. We will also teach how to construct a narrative to be used in medical-legal cases. 

4. DC vs PT vs MD Outcomes
What does the evidence in the literature say about "best outcomes" for the spine and who should be the first provider? When should there be collaborative care, and who decides?

5. A Pictorial Presentation of Spine CAT Scan Images 
Tumors, herniations, ligament pathology, and benign variants. Myelomalcia vs cord edema. Outlining and EMR Macros for the necessity for ordering MRIs, inclusive of the latest protocols to ensure an accurate diagnosis. 

6. Federal Cases Against DCs Explained
The best way to defend against the carrier's aggression is to fully understand what their tactics are. We will be delving into recent cases already filed against DCs nationally and what you can do to prevent any adverse legal issues. Also, this tells you how to document in billing so that denials are minimized. 

7. Pre-Existing Records
Acquiring pre-existing records can be challenging, yet they are integral in concluding a diagnosis, prognosis, and treatment plan. It is also a licensure requirement in every state. We will be presenting systems and "triggers" to make this process seamless.
 
8. Practice Implementation Roundtable
Doctors with various levels of experience answering questions and sharing what it took them to implement systems to attain 40-75 new cases per month. How they manage documentation and patients while balancing a robust family life. 



10. Collect 100% of Your Liens


A detailed explanation of the "right" documentation along with the process of settlement from the lawyer's side. How to avoid getting hurt financially with the "third party" argument from lawyers, and steps to take to have the leverage to ensure getting fully reimbursed for your care. 
or cut and paste: 

https://attendee.gotowebinar.com/register/4747809290438098527 
$299
15 CE Credits
8 CV Citations
Question: Dr. Mark Studin 631-786-4253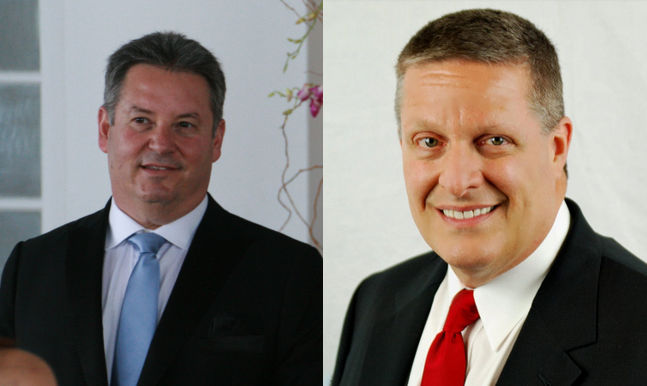 2023-2024 BREAKTHROUGHS IN CLINICAL PRACTICE and SUSTAINABLE REFERRAL MODELS
Mark Studin DC, FPSC,  FASBE(C), DAAPM 
Don Capoferri DC, FSBT, FPSC
Months of Market Research has revealed the critical changes required to get your referral sources to run after you. Historically, evidence-based demonstrative documentation was the arbiter for collaborative and referral relationships. Today, the game has changed and those living in a pure evidence-based paradigm will be left behind, although it is the foundation for everything in practice. Those practicing devoid of the evidence in care paths, typically, will forever struggle while those who have taken the evidence and make it demonstrable will never worry about utilization (referrals) in practice again. A demonstrable-evidence-based practice will lead in primary spine care (everyone's first referral for spine) and help eradicate the dogma of "non-specific back pain. This module clarifies those issues and sets the foundation for simplifying documentation to support those goals.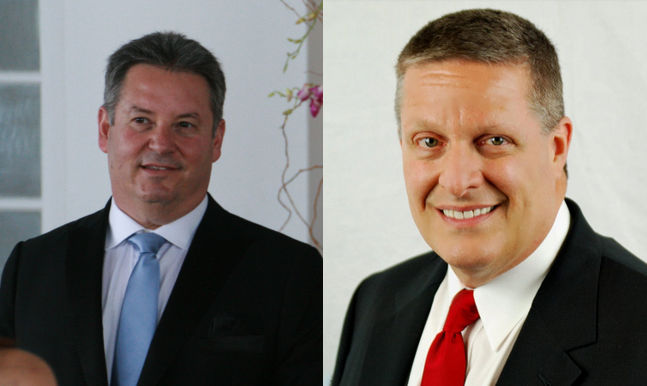 18 Evidence-Based Ways Age-Dating Herniated Discs
Mark Studin DC, FPSC, FASBE(C), DAAPM
Don Capoferri DC, FSBT, FPSC

Age dating herniated discs and trauma is a critical skill for an expert in spine. It is also integral to the NEW demonstrative language and combines the clinical skills of interpreting X-ray, MRI, and other imaging modalities with a clinician's understanding of joint pathology. This level of expertise is critical when collaborated with other physicians or working in the medical-legal environment as an expert. Age dating pathology is also central to creating a prognosis on your patient's recovery and must be evidence-based in rationale.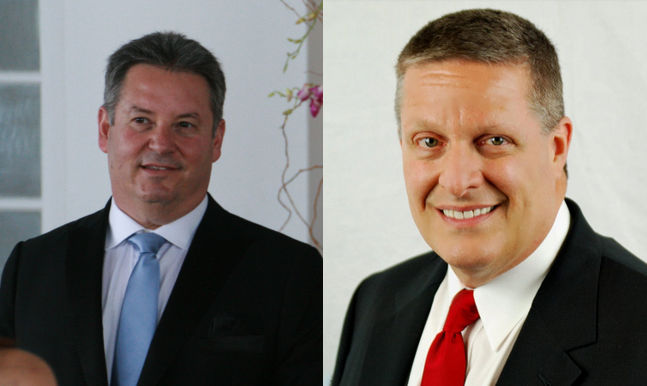 Physiology, Diagnosis and Management of Strain Sprain in Clinical Practice
Mark Studin DC, FPSC, FASBE(C), DAAPM
Don Capoferri DC, FSBT, FPSC

Master-Class in ligaments; anatomy, physiology, vascularization, neurological innervation, tissue repair and how they all relate to clinical practice.  Ligament pathology correlating to the mechanisms of patho-neuro-biomechanical lesions (vertebral subluxation complex). Also, how ligaments play a critical role with a chiropractic spinal adjustment and defining the chiropractic spinal adjustment mechanisms. A clinical case presetnation using advanced diagnostic technology will underscore the role of ligaments in a contemporary chiropractic practice.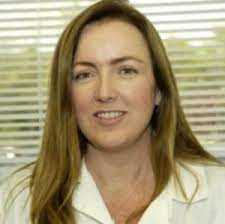 Diagnosing Spinal CAT Scans
Patricia Roche DO, CAQ, Radiology, Neuroradiology
Clinical case review of spinal CAT scans identifying ligamentous inflammation, tears, and osseous pathology. Pathology will include bulges, herniations, protrusions, and extrusions. Learn how to collaborate effectively with radiologists, neuroradiologists, and neurosurgeons on clinical findings.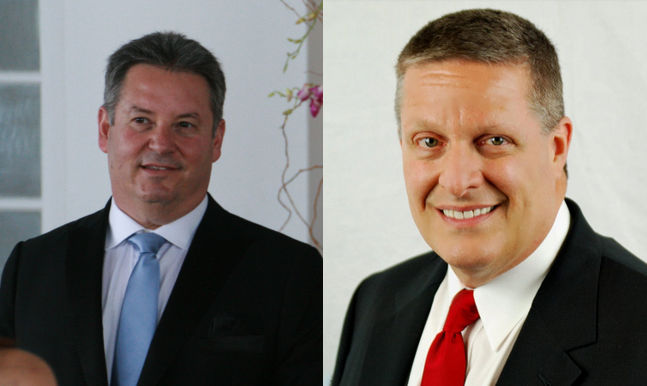 The Evidence: DC vs. PT vs. MD Chiropractic Outcomes, A Literature Review
Mark Studin DC, FPSC, FASBE(C), DAAPM
Don Capoferri DC, FSBT, FPSC

Chiropractic vs. Physical Therapy vs. medication for mechanical spine issue; extensive research verifying chiropractic as the best first choice, resolving the non-specific back pain issue as dogma, with the evidence. The latest [overwhelming] research will institute the re-direction of MD referral patterns from PTs to DCs. The latest physiological basis and clinical-based validation for why the chiropractic adjustment works and what constitutes a patho-neuro-biomechanical lesion [Subluxations]. Mandatory actions to take right now during COVID.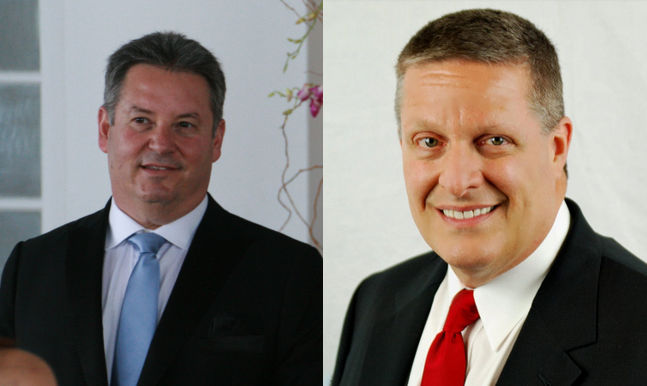 Clinical Application and Documentation Made Easy
Mark Studin DC, FPSC, FASBE(C), DAAPM
Don Capoferri DC, FSBT, PSC

Knowledge without the pathway for application in clinical practice is too often lost between academia and the office. This session will be "how to" apply the knowledge of the Symposium with various clinical presentations. The goal of this session is to ensure each doctor can integrate the advanced diagnostic skills taught to develop an accurate prognosis and treatment plan.
15 Hours That will Change Your Career