Academy of Chiropractic Personal Injury & Primary Spine Care Program
Quickie Consult 1046
Narratives 82N
From the Desk of Dr. Mark Studin
Preamble: Many of these issues are small, yet each issue is just that… an issue. If you take care of the small issues, then the larger issues often take care of themselves and you can focus on the larger issues… a larger, more profitable practice and more family time. Mark Studin 2006
"Doctor, When Was The Last Time You Saw Your Patient?"

I know you!!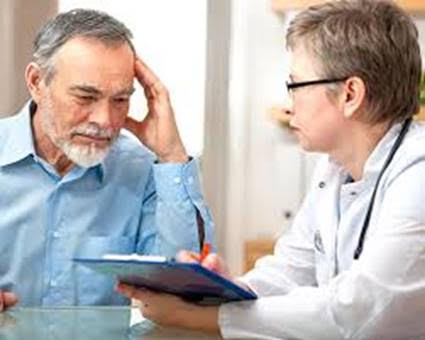 "I ask" Mark Studin 2019


Upon MMI'ing your patient, it is highly recommended that you order post-MMI care if there is connective tissue pathology. Simply put for those who haven't taken the coursework, if there are sprain/strains anywhere related to the spine there will be inherent instabilities for the lifetime of your patient. We are not discussing making the lawyer happy (which we really don't care about), we are focusing on minimizing guaranteed bone remodeling based upon Wolff's Law.

Therefore, we know that upon MMI there is stabilization (although this is called static MMI), but normal daily activities with pathologic connective tissue cause the joint to decay in function. As a result, the spine will need ongoing care for a lifetime to return the patient back to the MMI point (acknowledging the patient will never go beyond that MMI point).

This is the reason you order ongoing care for the lifetime of the patient after MMI. This brings up 2 issues in a legal proceeding:

If the patient does not follow the instructions, it brings your opinion of permanency in question. Why would a patient stop care if they had a permanent problem?

On the witness stand, one strong argument the plaintiff lawyer has with the IME or DME is that you, the treating doctor knows your patient better because you have seen them more often. You understand what they have been going through at home, work, socially, etc. and how their injuries have altered their lives.


Here is the question that arises in court from the DEFENSE LAWYER UPON CROSS-EXAMINATION: "Doctor, you claim to know this patient well, yet you MMI'd the patient, ordered care at 1 time per month for future care, yet you haven't seen the patient in the last 2 years. How can you claim to know your patient when you haven't seen them in 2 years?

The last question can only be replied to with a "DUHHH!!! I Don't" and look like a schmuck on the stand. An astute plaintiff's lawyer will know that upon looking at your records even if they do NOT bring you to trial, and it will destroy your reputation and relationship with that lawyer possibly forever. Therefore, you have to ensure that post-MMI you see the patient and communicate with the lawyer if the patient is non-compliant.
PLEASE TAKE FURTHER NOTICE: CONFIDENTIALITY AND PROPRIETARY INFORMATION NOTICE: This email including attachments is covered by the Electronic Communications Privacy Act (18 U.S.C. 2510-2521) and contains confidential information belonging to the sender. Nothing contained in this message or in any attachment shall constitute an Electronic Signature or be given legal effect under 44 U.S.C. 3504 Sec. 1707. The information is intended only for the use of the individual or entity to which it is addressed. If the recipient of this message is not the intended recipient, you are at this moment notified that any unauthorized disclosure, dissemination, distribution or reproduction of this message or any attachments of this communications is strictly prohibited and may be unlawful. If this communication has been received in error, please notify the sender immediately by return email, and delete or destroy this and all copies of this message and all attachments.