Academy of Chiropractic Personal Injury & Primary Spine Care Program
Quickie Consult 1047
Testifying 14 T
From the Desk of Dr. Mark Studin
Preamble: many of these issues are small, yet each issue is just that… an issue. If you take care of the small issues, then the larger issues often take care of themselves and you can focus on the larger issues… a larger, more profitable practice and more family time. Mark Studin 2006
"Reasonable Degree of Medical Certainty"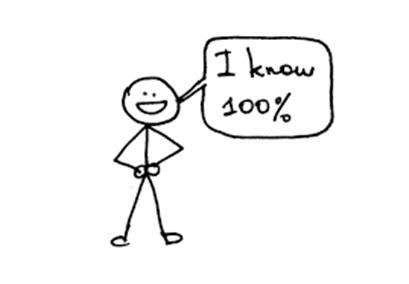 "If long days aren't working… try longer days!" Mark Studin 2019
Reference:
https://www.justice.gov/archives/ncfs/page/file/641331/download

Forensics experts are often required to testify that the opinions or facts stated are offered "to a reasonable scientific certainty" or to a "reasonable degree of [discipline] certainty." Outside of the courts, this phrasing is not routinely used in scientific disciplines. Moreover, the terminology, in its varying forms, is not defined in standard medical or scientific reference materials. With respect to its use in the courts, this phrase is almost always interjected as a matter of custom, but in some jurisdictions results from an appellate court ruling or trial judges' or lawyers' belief that it is a necessary precondition for admissibility. In the courtroom setting, the phrase risks misleading or confusing the factfinder.
The requirement of an expert testifying that a conclusion is held to a "degree of certainty" emerged in the context of medical testimony, when witnesses in civil cases were asked about the potential future consequences of an injury or illness. In predicting future events, courts wanted to avoid speculation. As a result, they required that the testifying doctor make a prediction with some degree of certitude.
As best as can be ascertained, the "reasonable degree of certainty" formulation was first applied to scientific evidence in 1935, when a witness was "asked whether he could determine with reasonable scientific certainty the cause of the capsizing of the boat." Herbst v. Levy, 279 Ill. App. 353, 358 (Ill. App. Ct. 1935). This was not the mandate of the court, but a stylistic approach adopted by a lawyer. Not until 1969 was the terminology linked to the admissibility determination:
If the witness, based upon his background skill, possesses extraordinary training to aid laymen in determining facts and if he bases his answer upon what he believes to be reasonable scientific or engineering certainty, generally the evidence should be admitted, subject, of course, to the cross-examination of the adversary.
Twin City Plaza, Inc. v. Central Surety & Ins. Corp., 409 F.2d 1195, 1203 (8th Cir. 1969). This statement was made without legal or scientific analysis as to what the term meant or why its use was being mandated.
There is an unwritten accepted standard for lawyers nationally to have concluded in a proceeding with a "reasonable degree of medical certainty" that there is a permanent problem with your patient in a courtroom proceeding. It is the 2-year rule with periodic evaluations. The problem needs to persist for 2-years, post-MMI with periodic re-evaluations and documented for most courts to accept this patient as having a permanent problem.
This piggybacks with Quickie Consult: Narratives 83 N, titled "Doctors, When was the Last Time You Saw Your Patient?" These are the little things that lawyers look for in your records to determine if you are really the solution for their cases… It is not Colossus… This is the core of the relationship, and you need to discuss this with the lawyer even if they don't ask.
Be the reason they win their cases because you speak their language!
PLEASE TAKE FURTHER NOTICE: CONFIDENTIALITY AND PROPRIETARY INFORMATION NOTICE: This email including attachments is covered by the Electronic Communications Privacy Act (18 U.S.C. 2510-2521) and contains confidential information belonging to the sender. Nothing contained in this message or in any attachment shall constitute an Electronic Signature or be given legal effect under 44 U.S.C. 3504 Sec. 1707. The information is intended only for the use of the individual or entity to which it is addressed. If the recipient of this message is not the intended recipient, you are at this moment notified that any unauthorized disclosure, dissemination, distribution or reproduction of this message or any attachments of this communications is strictly prohibited and may be unlawful. If this communication has been received in error, please notify the sender immediately by return email, and delete or destroy this and all copies of this message and all attachments.