Academy of Chiropractic's
Lawyers PI Program
#230
From the Desk of:
Mark Studin DC, FASBE (C), DAAPM, DAAMLP

"Narrative Addendum: MRI Slides"
For years, I have been reviewing MRIs and reporting on them within the confines of narratives. In speaking to Dr. Alan Pine and Dr. Ralph Latyschow in New Jersey this past week, they shared with me that they attach pictures of the MRIs to their narratives. After speaking with numerous lawyers this past week to verify that it would be a valuable addition, it was confirmed. The request was not to place them in the midst of the reports, but as addenda.
After speaking to the lawyers, this became a DUHHHH moment for me. There is brilliance in the simplicity of the action and it hits the VERY EASY BUTTON for lawyers. The lawyers get to sense firsthand the lesion and can have a better understanding of what they are arguing in court or in settlement. It also gives them demonstrative ammunition to leverage a settlement.
To take this a step further, I urge you to label the bodily injuries demonstrable on the addenda samples. If that language is confusing, you need to read all of the consults again so that you understand the language of the lawyers. Here is a sample of what you should do and add as an addendum. In the narrative is the explanation of the images.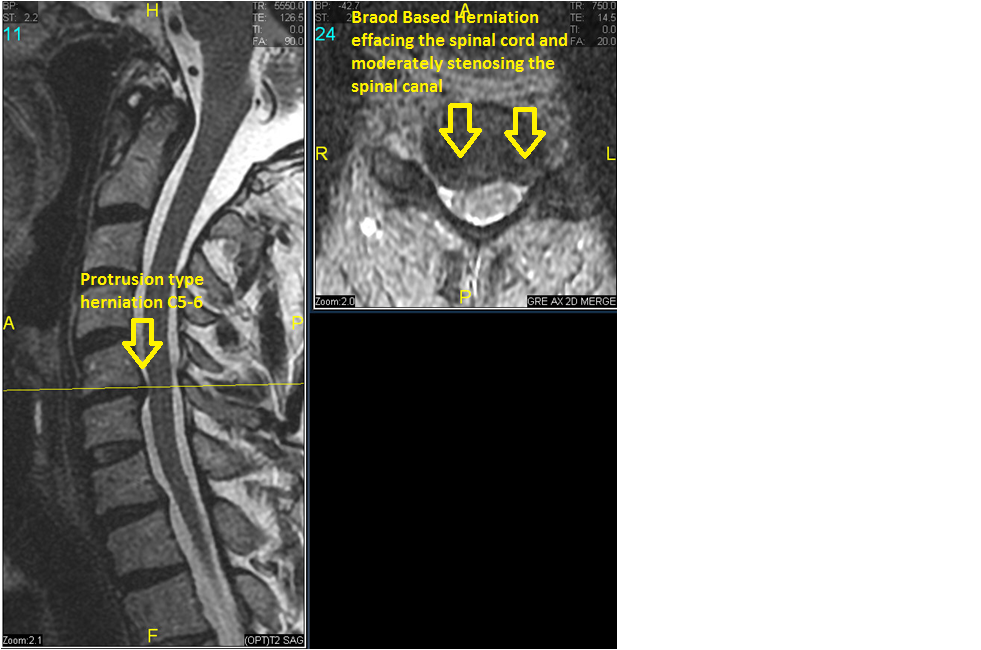 At the end of the MRI section, simply add:
See attached MRI picture
At the bottom of the report, after your signature, add:
See attachment(s)
This is a HUGE addition that will get the lawyers to know that you are expert in MRI and that you understand the needs of the lawyers and the courts (one and the same). If you have any narratives that you have done within the last few months, I urge you to re-do them and re-send them to the lawyers with a VERBAL explanation of what you are doing. Make sure you get them the link to your CV on the US Chiropractic Directory because they will want to know if you can testify on disc issues and have the requisite credentials.
This is how everything I have shared with you starts to intertwine to create an easy path for the lawyers to not only find you, but be able to refer cases to you because you make everything easy, including the referral process with their clients. If they can find you on the US Chiropractic Directory easily, they can send their clients to you as they can easily find you as well.