Academy of Chiropractic's
Lawyers PI Program



Narratives #36
IME & Peer Review Rebuttal #26

From the Desk of:
Mark Studin DC, FASBE(C), DAAPM, DAAMLP 
"IME Rebuttal Embedded in the Narrative" 
An Illinois Example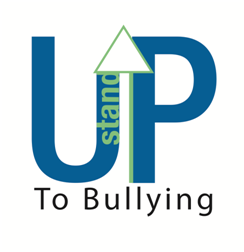 The above graphic is how I feel about improper IME and peer reviews. We must protect our patients, our practices and our reputations based upon published clinical standards so to remove any "gray" areas while utilizing the standards of the doctors licenses to enforce complete and truthful reporting.
I have been recommending for quite some time that you include the basics of you discounting the IME doctors opinion (if you feel that it is improper) in your narrative.
The following belongs in the section "Medical Specialists":
Mrs. Jones was seen for an independent medical examination on 07/08/12 by Dr. IME, an orthopedic surgeon.  The following is Dr. IME's diagnosis:
 Causally related strain/sprain of the cervical spine, resolved
 Causally related strain/sprain of the lumbar spine, resolved
See attached report.
 NOTE:  I have read the report of Dr. IME focusing on the conclusions wherein he found that Mrs. Jones has no persistent problems. However, the findings are not conclusive, nor can they be accurate.  Dr. IME had full access to MRI films, MRI reports, x-ray films and x-ray reports (brought to the examination by the Mrs. Jones and handed directly to Dr. IME) and did not mention, cite or render an interpretation of any of the conclusions or findings in his report. Therefore, without these results, it is not possible to make an accurate diagnosis, prognosis or treatment plan. In addition, it is an educational standard for doctors to consider all pertinent results related to the pathology or injury of the patient prior to concluding the same and Dr. IME has failed to meet that standard. As there was no history of injury or symptomatology prior to the occurrence and based upon my clinical evaluation and diagnostic tests, it is my continued professional opinion, as stated earlier on, that the injuries found are causally related to the trauma.  For these reasons, I have filed a formal complaint to both State Farm and the Illinois Department of Financial and Professional Regulation pursuant to the Illinois Medical Practice Act of 1987 (225 ILCS 60/22 (A), Subsections 21 and 22).    Section 22 states: "Disciplinary action.  (A) The Department may revoke, suspend, place on probation, reprimand, refuse to issue or renew, or take any other disciplinary or non-disciplinary action as the Department may deem proper with regard to the license or permit of any person issued under this Act to practice medicine, or a chiropractic physician, including imposing fines not to exceed $10,000 for each violation, upon any of the following grounds: 
(21)  Willfully making or filing false records or reports in his or her practice as a physician, including, but not limited to, false records to support claims against the medical assistance program of the Department Healthcare and Family Services (formerly Department of Public Aid) under the Illinois Public Aid Code.
(22)  Willful omission to file or record, or willfully impeding the filing or recording, or inducing another person to omit to file or record, medical reports as required by law, or willfully failing to report an instance of suspected abuse or neglect as required by law."