Academy of Chiropractic's Doctors PI Program
Office Systems & Admissibility #30

From the Desk of :
Mark Studin DC, FASBE (C), DAAPM, DAAMLP
"Past & Current Pertinent Records"
An Overview of the licensure and medical-legal ramifications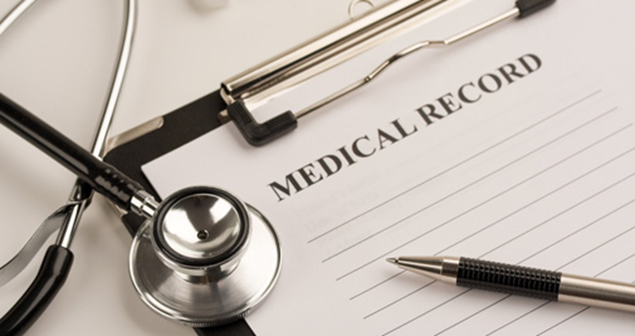 The Center for Medicare Services state:
II. GENERAL PRINCIPLES OF MEDICAL RECORD DOCUMENTATION The principles of documentation listed below are applicable to all types of medical and surgical services in all settings. For Evaluation and Management (E/M) services, the nature and amount of physician work and documentation varies by type of service, place of service and the patient's status. The general principles listed below may be modified to account for these variable circumstances in providing E/M services. 
1. The medical record should be complete and legible.
 2. The documentation of each patient encounter should include: reason for the encounter and relevant history, physical examination findings, and prior diagnostic test results; assessment, clinical impression, or diagnosis; plan for care; and date and legible identity of the observer.
 3. If not documented, the rationale for ordering diagnostic and other ancillary services should be easily inferred.
4. Past and present diagnoses should be accessible to the treating and/or consulting physician.
5. Appropriate health risk factors should be identified. 
6. The patient's progress, response to and changes in treatment, and revision of diagnosis should be documented. 
7. The CPT and ICD-10-CM codes reported on the health insurance claim form or billing statement should be supported by the documentation in the medical record.
The HARD RULE in healthcare is that if you make the "Feds" happy, you make everyone else happy. Most, if not all carriers and jurisdictions follow the federal guidelines when it comes to documentation standards and compliance requirements. Although some states have specific requirements that do not follow the federal standards, those are rare exceptions and must be followed.
Your overwhelming responsibility is to practice within the standard of your license and the standard of academia as all licensure boards consider what's being taught in federally recognized professional institutions as usual and customary. In addition, certain states further qualified usual and customary for case law based upon court rulings at various judicial levels. The purpose of the courts is to further define current standards and regulations based upon legal arguments that in theory make our society better by clarifying any ambiguity.
I will always fall back to the federal standard in healthcare as my guiding principle with a "keen eye" on the practical implication of how I document. Herein lies the challenge.
When weighing those challenges, the most difficult of all is in the medical – legal arena where my only job is to articulate the truth of the historical and clinical findings of my patient.  However, I must articulate those findings in such a way that opposing lawyers will not use deceptive tactics to undermine both the intent of my words and the facts of my findings. 
Strangely enough, I appreciate those defense lawyers for the job they are doing for their client. They are hired to defend the carriers and use any ethical and legal means to prevail, that is their job. Unfortunately, the biggest problem I see in the entire legal system are the judges who are typically uneducated in the medicine and are swayed by deceptive rhetoric. Thus, the judges often "steer" the results towards the rhetoric versus the facts. The second biggest problem is many of the defense lawyers do not function ethically through purposeful omissions or simply lying and then we go back to the original scenario where the judges are uneducated and cannot help to uphold an honest argument due to their ignorance.
Therefore, it is incumbent upon each of us as treating doctors to not only get it right but to understand the nuances of every word we use and to ensure our records are complete. When examining the completeness of our records this falls back to the federal standards and mandate in my opening statement about past medical records and past diagnosis. It is in that requirement that we get to concurrently meet the standards of the courts in a medical-legal proceeding. 
MEDICAL-LEGAL ISSUES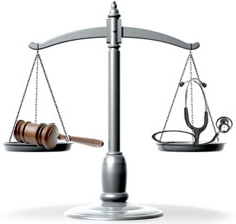 2 days ago, I met with Dan Rosner, a lawyer from Vineland NJ who I consider a "legal scholar" on personal injury and his opinions have national relevance as he also presents across the country for various trial lawyer organizations including the American Association of Justice (The AAJ is the National Trial Lawyers Association). Dan and I historically meet multiple times a year and we always laugh, eat and educate each other on the latest in our respective specialties. This is not a "yes" session where we tell each other how good we are. It is often a confrontational meeting that usually takes me a day or so to recover from because he pokes so many holes in what I do and teach, I now must go back and re-do much of what I did.  He too experiences the same after our meetings as that is what he has shared with me. 
A good portion of our meeting was associated with why many very good lawyers lose very good cases despite the medical evidence being compelling. One reason we discussed was "deceptive defense rhetoric" that leaves a significant amount of skepticism with the jury and since the plaintiff has the burden of proof, that skepticism is often the reason for defense verdict that leaves your patients with nothing ($0.00) despite serious "life-changing" injuries. 
To digress for a moment; I have shared with you multiple times that too many lawyers set their cases up for trial in the beginning vs. settlement even though 99% of their cases are settled. This is an upside-down business model and problematic for the legal community however, you as a provider must coordinate your documentation starting on the first day you see the patient to prepare for trial with you being the expert. First, this is the standard of your license and secondly it becomes a daunting logistical task to go backwards at the end of every case. Therefore, you need to take a detailed history from your patient and reached back to every provider who has treated the patient for that case and retrieve a copy of the records.
The biggest challenge here will not be getting the records, it will be getting the patient to give you a complete accounting of who they have seen. So, after questioning your patient be sure to prompt them with questions like "did you see your family doctor" or "did you go to the emergency room" or "did you go to a walk-in medical center" or "did you see an orthopedist, neurologist or neurosurgeon at any time in their life before the accident." These are closed-end questions you need to ask your patient to ensure you are getting the complete story. There are also services you can purchase where somebody will do the investigation for you, one example is an organization formed primarily for insurance companies to share information about litigants and claimants, the Insurance Service Organization, or ISO.    
According to Mr. Rosner there are very significant cases where the patient initiated care in the chiropractor or Orthopedics office and had an MRI, which showed significant bodily injury. The patient treated for a few months and was left with significant residuals inclusive of pain and functional loss. However, the patient never consulted their long-term family medical Dr. on any of these issues for many reasons including lack of medical insurance coverage or accident insurance limitations, or simply that they did not know they should. The defense in trial suggested to the jury how could a patient have a significant problem, with lengthy ongoing care and lifetime residuals and not even consult the person closest to them in the healthcare community, their family doctor? This line of questioning apparently resonates well with juries and in fact many juries have ruled for the defense with that line of questioning regardless of the evidence in front of them because it left doubt about the credibility of the plaintiff, the injuries and the attorney presenting the case. 
The solution is quite simple. Ensure that your business practice always includes sending all records to the patient's primary Dr. This includes all your reports, MRI and all other diagnostic findings as well as all medical specialist reports. Once these records are received they become part of the official record of your patient in their family doctor's office. This both resolves the issue of the family doctor being involved, it also concurrently puts your name in front of a potential referral source on a repetitive basis. In addition, it also adds another provider to your team should you need additional input on the management of your patient.
At trial, the attorney is then free to cross examine the defense medical examiner on the non-existence of any pre-existing symptoms in the medical records of the family doctor. If there are no post-trauma records either, that line of questioning cannot be used. 
This is also a business procedure you need to share with the attorneys you have a relationship with so they understand that you are aware of their needs and they are handled. Once you hit the "EASY BUTTON" you stand a better chance of being part of their team!!!