Academy of Chiropractic's Doctors PI Program
Lawyers & Medical Office Systems, Admissibility & Get Paid #29

From the Desk of :
Mark Studin DC, FASBE (C), DAAPM, DAAMLP
"Documentation Insurance"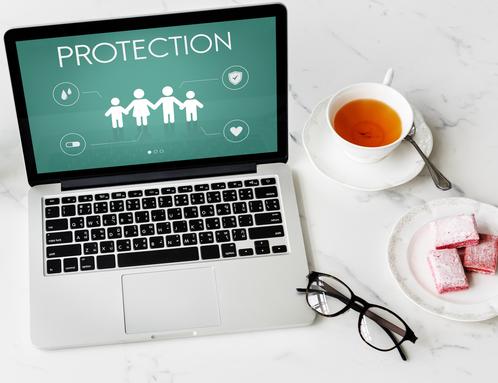 As you will know, a major part of this program is to do a compliance review on your records. Many of you have taken advantage of it wisely while others have ignored the opportunity at their own peril. For those of you who undergone the process you have experienced it when I say it is a "very confronting yet rewarding process." My biggest concern for you is not getting new patients, making more money, making lawyer or medical professional relationships; it is about ensuring that you have a compliant foundation, which centers on your documentation.
You are going to be audited.
You are going to be audited.
I hope that resonates within your reality because it has been well documented that chiropractic is in the "crosshairs" of the federal and local insurers. This is not a "witch hunt" against chiropractic as other professions have gone through this at a very significant level prior to us. It's just our turn. Thus, that in part is why we created the EMR macro program (www,EMRMacros.com) so that you have templated compliance paragraphs in addition to the templated reimbursement paragraphs. For you to create each individually based upon the latest research and standards in the chiropractic/medical/insurance communities is "time prohibitive" and doesn't get done leaving you expose to both failure on audit and not getting paid. Please understand that the former is more devastating than the latter because failing in an audit involves writing checks that range from a week's take-home pay to your entire current and future savings (not a scare tactic, but factual).
Upon doing a few recent audits both with new doctors in the program and some with doctors who been with me for many years I was both appalled and scared for these doctors because the lack of documentation (the corners they cut) would be "fatal" in an audit. As I've said previously, I have been retained to help defend doctors in fraud allegations and licensure prosecutions and I know what occurs during the process aided by the power of subpoena.
One of the major pitfalls is the history taking process and a lack of documentation in the doctor's report. Too many doctors simply in a "cryptic manner" memorialize the chief complaint with some radiation symptomatology and nothing else. To be fair and render a balanced argument there are many who write expansive notes and do a fantastic job so for you, this consultation is simply how to "tighten that up." However, most doctors do not document accurately.
Over the past three months I have been recording a continuing education program on "stroke for manual therapy" for both chiropractors and physical medicine specialist. I have spent a significant amount of time with a highly qualified vascular neurologist who help me better understand the importance of an in-depth history as it relates to the patient's treatment and total well-being.
We as a profession must decide if we are going to be simply "technicians" or doctors armed with a very powerful tool to help people get well; the adjustment. I choose the latter and urge each of you who don't want to be a Dr. of Chiropractic and simply a technician that perhaps you should consider physical therapy school because they are not required to either diagnose or prognose.
As a side note in relationship to stroke prevention, 50% of the prognosis comes from pure history while the other 50% comes from a physical examination. By combining the both you will get a better indicator of risks involved with your patient and can triage accordingly. This has never been done before and requires an appropriate and detailed history.
The following items must be documented during your initial evaluation:
1.  Allergies
2.  Medication
3.  Review of systems
4.  Result of previous treatment
5.  Family history
6.  Social history
7.  Medication history
8.  Pre-existing illnesses
9.  Number of pregnancies/births
Many of you have some/most/all these in your intake forms and the patient fills them amount upon entering the office yet you do not comment on any of the above in your initial E and M report. These are required whether you are performing a 99202 – 99203 – 99204 – 99205. This is considered a basic requirement with most healthcare professionals and certainly with primary care providers, which we all are by license.
In your documentation for your initial evaluation you must have each of these nine items in your report, not simply the patient's intake with their handwriting. Herein lies the problem. Being a busy practitioner some of you feel you do not have the time to document all the above in your report because the patient filled out the information in the initial paperwork and you took a glance. Others are simply lazy and cut every corner to avoid doing 1 to 2 minutes of extra work and unfortunately there are just that segment of our profession who are ignorant and somehow got through professional school while retaining nothing the day after they got their degree. As a side note, my recommendation is the current standard of academia and if you went to a CCE accredited chiropractic college this is the standard you were taught.
This is also why in today's marketplace technology is a key solution to success in practice because with the documentation requirements, a good EMR system will afford you efficiency and allow you to see the volume of patients that you choose and document compliantly. This is also why Dr. Owens and myself recommend Software Motiff as an EMR system (we have arranged proprietary support for this company; call or mail me about it) as this company is in our opinion, the best in the industry today.
DOCUMENTATION INSURANCE
To ensure against missing something, I strongly suggest that you initial in the bottom right-hand corner of every page of the patient's intake that you have reviewed. Should you be sued for malpractice or be taken up on misconduct charges against your license, this will give your lawyer and opportunity to say that you have reviewed the history, but didn't document it. Not a great place to be however, it gives you a level of insulation and insurance in case you missed something critical in your documentation and it needs to be defended.
This should become a matter of procedure for your entire practice whether it be an initial intake on your patient or reviewing outside records and reports (i.e.) such as MRI or medical specialist's reports. Please remember that this level of insurance should not take the place of complete and accurate and compliant documentation.
This procedure is NON-NEGITIABLE as I am working very hard to protect you... from you!