Academy of Chiropractic's Doctors PI Program
Lawyers & Medical Marketing #23

From the Desk of :
Mark Studin DC, FASBE (C), DAAPM, DAAMLP
What our most successful offices have done and will be doing in 2017. A blueprint for success in practice/business/referrals/collections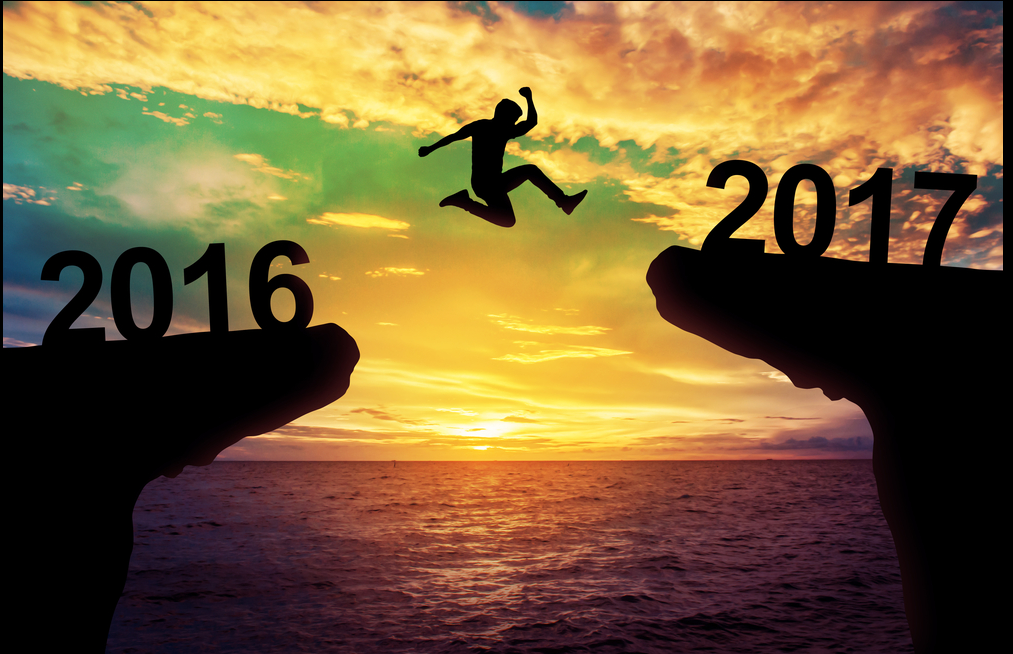 I am simply going to put most of these in brief outline format as I have already explained some of them in detail and others will be further explained over time. To further learn how you can implement any of these items in your practice, please communicate with me and if you need more than a brief 1-2 sentence reply, call me. AND… as always, these recommendations will change as the industry changes. That is the cornerstone to our winning strategy; past and future.
I also know that this consult will end up in the hands of both my competition and others not in the program as there are always that small sect of "unethical doctors," or as I call them "scumbags" in our profession that have landed in our program. For those of you who are concerned that they might compromise what you are doing… don't worry. I have seen the effects of other consultants trying to copy what I have taught or individual doctors who have stolen the material. They are always 1-2-years behind and when the strategy changes 90 degrees, they are still heading into failure because tomorrow I will make 1 small suggestion that changes the entire direction of what and how things need to be done. So…learn this well today and be prepared to change tomorrow because there will be changes, there always is… AND be prepared to make more money because you have learned how to use your clinical excellent in a manner this profession has never seen…You will WIN!!
Prepare for 2017
Financial Note:
Many of the programs listed below cost MONEY and many are free that cost you time. However, you cannot escape having to invest in both money and time to ensure your success. What you have to invest is only a fraction of what the payors invest to screw you and what your competitors invest to steer marketshare away from you and towards them. Be prepared and be the best of the best!
1.  
Get "Narrate," the EMR Macro program (www.EMRMacros.com)
. The carriers are upping their game for "evidenced based denials" and in order to keep up with those requirements, Narrate has 500+macros that can be entered into any EMR system. You need to support both your technique and all modalities and rehabilitation with "indexed peer reviewed" literature that makes your claims legally defensible and problematic for the carriers to defend in a denial. Narrate, once you are a member will create new macros for your clinic upon request and then share it with all members. That is the formula to ensure we cover all bases. If doctors in 50 states report what the "new level of denials" are, it is only a matter of time until they come to your office. This is one of the cornerstones why so many of our doctors make more money. 
2. 
 Build and Share Your CV. 
After presenting to over 180,000 lawyers I have come to realize that our CV's are perhaps the MOST important calling card and the reason for lawyers continuing a conversation with you. Notice I didn't say referrals! It will help get you in the door and then have that first or second meeting that will then set the foundation for the referrals. Almost every doctor that has taken the time to build their CV and have learned their lessons well, have told me that the lawyer granted them 10-15 minutes yet the lawyer ended up spending 90-120 minutes and usually brought out cases for them to review during the meeting. Partially because the lawyer was testing the doctor and the other reason is the lawyer has no one else to talk to about their cases and they have a deep need for an expert they can trust. Your CV did all of that. The CV built on the US Chiropractic Directory has proven (with over 2000 doctors) both in meetings and courtrooms to be the PERFECT format that gets the lawyers attention. It has become the industry standard and if you do not use that format, you are now an "outlier." To get the CV Builder you must have a preferred listing (www.USChiropracticDirectory.com). If you don't have a CV that was built on the US Chiropractic Directory or in that format, you will lose marketshare. Once you have the correct format, you then must continue on a regular basis to send notices of new entries on your CV to "stay in the face" of your referral sources with quality content. If you are the best, but no one can see it either because you don't have a CV or don't share it... Then it is the same as being non-existent.
3. 
 Being the Best-of-the Best is critical for 2017.
On the Web site I recommend 9 core courses to be taken with 2 more to be added shortly (that are in production). If you have not done all 9, then you are behind our most successful practices and a prime reason for not being where you should be. Currently I am in the middle of a 40-50-hour course on Accident Engineering with Patrick Sundby. We originally spent the summer partnering with an academic institution to offer a Master's Degree in Accident Engineering.  However, we then got the cost to you for an institution to render a Master's Degree and the cost was between $15,000-$20,000. Therefore, we changed strategies as a Masters would get you no further that having the same level of education recognized by a professional school with the cost in the $2000 range (not yet finalized). In addition, I am working with an MD neurologist who is nationally recognized expert in stroke. We are putting together a 6-10-hour course on stroke; anatomy, screening, prevention and treatment from both a chiropractic and medical perspective. Additionally, Dr. Michael Barone in Connecticut has committed to finally get the EMG/NCV interpretation course done and lastly, I am putting together after MANY requests a course on MRI that simply reviews case after case to help you get better. However, you must get through all of the current courses online first. I not only recommend the core 9 courses, but every course on 
www.TeachDoctors.com
. 
4.  
Hospital Qualification.
We are making good headway in many states getting DC's into hospitals. It has been a fight and an exercise in persistence, but it is working as we are usually the first DC's they have entertained formally and with that comes changes and growing pains for the hospital. Once you have a formal relationship with the hospital and the referrals start, you will be set for your career and your only challenge will be to find as many associates as possible to keep up with the demand for you. The "silver lining" for the doctors are the lawyers who now see you as more credentialed. The "Hospital Qualified" tag is a point of leverage placing you above all other DC's who aren't… and there are very few nationally as this is the ONLY program that exists to qualify DC's. Take advantage of the leverage while you can. It is a marketable item for both patient's, lawyers and MD's who you want to get referrals from and most of you have already taken most of the courses and a little time and money will get you the rest of the way. In addition, get the credential while you can as the "winds of politics" is often "fickle" and this can terminate at any time, but never will be able to be taken away from you. 
5.    
Claim Adjustor Denials.
The latest "broad stroke" from the carriers is the adjustors themselves denying care for not being medically necessary without an IME or Peer review. In some states, peer [paper] reviews for denying claims are being outlawed and mandating the patient be physically evaluated by a qualified doctor [IME]. In the latter half of 2016 going into 2017, the carriers are boldly having their claim adjustors [many who simply have a high school education] deny claims because it is what their computers tell them to do with one simple keystroke. It is here you MUST take a stand and report these non-professionals from practicing medicine and/or chiropractic without a license. There must be a formal complaint and although I have shared with you suggested language that other doctors utilized, I urge you work with Dr. Manoni who both has the language down well and is working with our lawyers to ensure you get the language right. You can find his contact information on #18 of the consulting site. 
6.  
Improper IME denials.
Just like Claim adjustor denials you MUST rebut improper IME's. If you don't, you will be profiled as "fodder to get screwed" by the carriers and it will perpetuate. Too many erroneously feel that if you render complaints you will be targeted. It is the opposite, you are already being targeted and if you don't "push back" it will never end. The only Caveat is that you must have your house in order regarding documentation, timeliness of re-evaluations and clean up your corporate structure if you have improper 1099 relationships [most if not all current 1099's should be W-2's]. If any of the above hold true… then simply get ready to work for FREE because you will be screwed by the IME's and you can't fight back because you then stand the chance of losing more form the exposure of what you are doing worng. Again, call Dr. Ron Manoni to write the rebuttals for you as they take too much time and he is expert at crafting these for you. You can find his contact information on #18 of the consulting site. 
7.  
Timely Narrative Reports.
Lawyers have shared with me no matter how good you are, if they have to wait beyond a "short amount of time" for a narrative, they will not work with you in the future. In addition, if your narrative in amateurish and doesn't meet the neurosurgical standard in conservatism and thoroughness, they will not consider you an expert and again not work with you in the future.  Here I strongly urge you to utilize Dr. Michael Schonfeld (#16 on the consulting page) and have him do the entire narrative for you. He does a complete "Colossus Compliant" narrative and does a chart review of your notes concurrently. This gives you both a level of insulation for inaccurate reporting and he gets the report done in just a few days for far less money than anyone can do it independently. At the end of the day, his cost is approximately $35 per hour, which everyone is worth so much more. This will make you look great with lawyers where timeliness, thoroughness and accuracy is more critical for 2017. The courts are more critical than ever.
8.  
Get Lawyers to Bypass MD Specialists for you by hosting a LAWYER'S SEMINAR. 
This is tricky, yet easy and by far the single best way for you to accomplish this... is for you to sponsor a lawyer's seminar. Over the last 2 years, I have gotten 100% of the audiences to invite the sponsoring doctors [you] into their practices and most, if not all lawyers present are willing to work with you first as primary spine care providers. You can do this… but this is where I excel in helping you grow your practice VERY QUICKLY. Over the next few days, I will be putting out a list of available dates as I am now booked through February 2017 and shortly, the winter and spring will be 100% booked through next fall. It takes 8 weeks to prepare if you have never done a seminar and 6 weeks to prepare if you have done one previously. A live satellite conference is equally as successful as me being there live and a lot less costly. However, Dr. Owens will travel if you want a" warm body" in front of the crowd. He is excellent and yields similar results. In 2017, you must overcome the newest threat to your referrals, MD Specialists, because they are now "in the hunt for lawyers" where in the past they never bothered. This is a function of lowering reimbursements for MD's and they want the referrals that historically came to DC's. The average DC will start to feel the steepening decline in volume and revenue soon and should you not be prepared, you will too. 
9.  
Avoid questionable services being billed. 
There are many services that we do that are not in any fee schedule and the arbiter is usually Medicare. Most carriers nationally follow the Medicare guidelines as to what is compensable and what is not. If you perform "out of the box" services, you will be audited more frequently and is it worth it because you won't get paid anyway for those services? If you are not sure, you should call the carrier first and ask what their policy is on the services you are about to perform and then decide if it is worth billing. The goal for 2017 is not to get audited as the carriers are the most aggressive that I have witnessed in my career. 
10.      
Assignments and fee schedules.
 Ensure that you have both assignments of benefits and assignment of rights in your patient's original paperwork. The carriers are focusing on your paperwork along with where you derived your fees from. I have outlined numerous times in the consultations where you can get the published texts on your fees. If your fees are not "legally defensible" then you have a potential problem. 
11.      
Expand your digital footprint. 
Social media marketing, #17 on the consulting page with Carrie Malkmes is now the norm to ensure a broad spectrum of referrals. This genre' of marketing is part of the "long-game" in getting referrals as it lends itself to your online reputation. This is not where you expect to see immediate referrals. It is part of your future new patient's "seeing you everywhere" and the less specific the patient is in where they saw you, the better. This in conjunction with a "pay per click program" [call US Digital Sciences 631-828-5585 and ask for   Patrick] that will help drive traffic to your Web site that historically results in new patients. In addition, you MUST have a Web site checkup. Most Web services have designed your Web site to be a one-size fits all and simply change the name and address when they sell you a site. No matter how reputable a company MOST OF them benefits the maker of the site and not you for Search Engine Optimization [SEO]. I have created, as a member's benefit, for US Digital Sciences to do a Web site analysis at no cost to you and deliver to you a report on how effective your site is for SEO purposes. They will also work with you to "tweak" your site to ensure the highest level of SEO. They do charge for their time to fix any issues, but you get "world-class" services for a fraction of the cost of the better Web companies as a result of my relationship with them. You have to be foolish not to invest in increasing your traffic for one-time fee to get "organic traffic." In addition to social media, SEO and pay per click, I urge you to have a "preferred listing" on the US Chiropractic Directory. This site is engineered to move you up the search engines and every entry on your CV is considered a separate article for the search engines to find you. The description of your practice on the site is considered a "blog" and treated as new content every time you make an entry. This is the best deal in the industry for $30 per month and it is penny-wise and dollar foolish not to have a preferred listing. Over $250,000 has been invested for you to spend $30 per month to significantly expand your digital footprint and you should take advantage of it immediately because it takes time for the search engines to propagate and see your footprint. 
12.      
Avoid "cookie cutter" entries on your EMR or paper charts.
 Too many EMR programs write the same note over and over and over and this is hugely problematic as it looks like you are not doing unique encounter notes. In addition, too many EMR's read like a computer wrote them and not a human, and especially not a doctor with poor grammar and [holy crap] improper spelling. It is 2017 and you need to get it right. This is why we recommend Software Motiff as it has both text randomization and the EMR Macro's built in all for $169 per month making it perhaps the best value in the industry for EMR. Please understand I have no ownership in the company, but I like their final product… your reports and it has been vetted with 1000's of reports and SOAP notes as the leader in the industry. To get a free trial, call Ashley 716-200-0651 from Dr. Owens office as she supports my clients at no cost both in giving a demonstration and ongoing support. If you have cookie cutter report, the lawyers, courts and MD's will consider you not to be at the level of professionalism they choose to work with. In addition, if you still use travel cards, prepare to be audited, that is almost a 100% guarantee and for any professional to not work with you in the future. It is no longer 1990. 
13.      
Ensure you have your contact information on every digital device you use. 
I have now seen a consistent pattern of no contact information in the signature lines when you send emails from your tables or cell phones. You are losing valuable opportunities for referral sources to easily contact you. The next step, they forget because often the referral is an emotional moment and 2 minutes later the emotional impulse has passed and their next action is to refer to your competitor…simply because they didn't have your phone number. 
14.      
Send in your new patient evaluations and SOAP Note with your claims.
 This is the easiest way to avoid audits and get paid. If the carriers have your notes, then why would they ever need to audit you? This too is a "double-edged sword" where you need to ensure that your notes are accurate and robust. In addition, to be certain you are on firm ground, never treat an area without a symptom, clinical finding and diagnosis. This is easy, even for the straightest of chiropractors who treat the full spine every visit. I have also written about this in the consultations on how to do this ethically and compliantly. If you fail to follow ther rules of this suggestion, you stand the chance of being charged with RICO Racketeering as many others before you have. 
15.     
 Call me.
 Too many of you never call and thereby underutilize one of your best resources… me… RIDE ME LIKE SEABISCUIT!!!!! I have been where you want to go and I can't imagine you want to make the same mistakes that I made.