Academy of Chiropractic's Doctors PI Program
Office Systems and Marketing #21

From the Desk of :
Mark Studin DC, FASBE (C), DAAPM, DAAMLP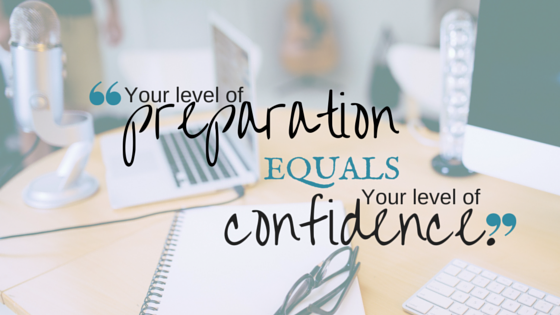 How You, the Doctor, Should Plan to Handle the First Lawyer Meetings
Many of our clients think they'll be able to go right into the first meetings with lawyers and get referrals.  Unfortunately, lawyers and the process isn't that easy.  The person that sets up these cold-call meetings will be expressing that they will take no more than 10 minutes.  Why?  Because that's all the time most lawyers will allow to be scheduled on their behalves by their staffs.  Your goal at these first meetings is simply to show the lawyers that you can be an educational resource for them and that you are credentialed to testify in court as an expert.
There are two things you should bring with you.  First, your educational binder at the least, but the Evidenced Based book from 
www.Lulu.com
 is a far superior choice.  This should be a three ring binder containing your CV and 8-12 of the educational fliers.  There aren't specific fliers I would include other than three on the most popular topics – discs, low damage/no damage crashes and that not meaning an occupant in the car wasn't injured, and pre-existing arthritis and that not meaning that an injury is pre-existing.  There are multiple fliers on each of these topics.  Pick three and then a handful of other fliers.  
The Evidenced Based book from ww.Lulu.com (search word: Studin) is a much better tool that renders better results. What would you respond to more favorably in a meeting? A 3-ringed binder with some loose pages, or a gift of a book that houses everything you need in one place? In addition, you get to share that you have a relationship with the author and you can call anytime to get clarification for them… directly from the "horse's mouth" removing any hearsay. Never lose sight of the fact that the book is simply the first 101 bi-monthly fliers. 
Go into the meeting ready to discuss 2-3 of chapters or fliers.  Include ONE full length article that one of the chapters/fliers is based on so that the lawyer can see you've provided him/her with a "Cliffs Notes" version of these lengthy, wordy medical legal articles. You must have the research article with highlighted paragraphs that are most demonstrative of the issue. This way, you won't have to "look the fool" in front of the lawyer trying to find what the article intends to say. In addition, you must BUY a copy of the research article if they are not offered free on Google or Bing or Yahoo because most are copyrighted and the penalties are steep for infringing on author's copyrights. The costs are usually $35 per article (nominal) and worth doing it right. 
In other words, you're supplying him/her with a very valuable tool.  Once you've reviewed a few fliers with the lawyer, your time will likely be up.  If that is the case, your job is to schedule a monthly meeting with him/her.  Let him/her know that although the book has 101 chapters, there are over 150 additional topics with new ones being published monthly and you are part of a national medical-legal organization being trained in these medical-legal topics. 
I've been asked many times if it's possible to simply email or snail mail or fax two new fliers to the lawyers on a monthly basis.  
Is
 it possible?  Yes, of course.  Should you do this?  No, definitely not.  Being in front of the lawyer makes you 
much
 more likely to stick in his/her mind and cause him/her to think of you as a resource.  Not only that, but there is a very good chance that because you are at the lawyer's office, he/she will think to ask you a question about a case that just landed on his/her desk or ask if you have fliers on topics x, y, and z.  So many referrals have been generated by these monthly meetings, but not right away; sometimes it takes a few months and you should not have visions of "sugar plums and fairly-tales" about a revolving door of referrals immediately. This process is like dating… it takes time!
The other thing you should bring with you is your portfolio.  This is a leather or faux-leather folder with your CV and your sample narrative in a second portfolio printed on high quality paper.  You should lead with "I want to share with you my credentials so that you understand what I am about to share with you has been part of my graduate medical and chiropractic education. Yes, you can say "medical" because you will be cross trained in both chiropractic and medical academia. Then present them with the portfolio containing your CV. In addition, inform then you continually update your credentials and your CV is housed on the US Chiropractic Directory. Therefore, you MUST have a "Preferred Listing" on the 
www.USChiropracticDirectory.com
 so the lawyers can direct their clients to a directory and not directly to you, resolving an ethical issue for them in referrals. This also removes the biggest obstacle in the referral process. 
The reason you bring your narrative portfolio is because you will, once in a while, have a "golden meeting," where the lawyer does not rush you on time, the two of you begin to talk about documentation and reports, and he/she asks about how you handle these written records.  When this happens, you pull out your narrative portfolio and you share your sample narrative.  Tis is also a prime reason to have a very good briefcase. Perception drives reality. Never forget that!
You will be asked for a copy of your sample narrative.  DO NOT give out a copy of your sample narrative unless you want to be a "one and done."  The lawyer will simply take the document, provide it to his/her preferred doctor and say, "Use this!"  Instead, show the lawyer you are not an idiot, politely decline, and let him/her know you only share a written narrative when you've customized it for a specific referred client. You will be happy to show them the sample, but you will n not leave it. 
In the case of either meeting, you should walk out of the lawyer's office with a plan to see him/her again, either in a month to review 2 additional chapters inclusive of the research or sooner to discuss a patient to produce a written narrative after you've treated a client.