Academy of Chiropractic's Lawyers PI Program
Narratives #58

From the Desk of :
Mark Studin DC, FASBE (C), DAAPM, DAAMLP
circa 11/2015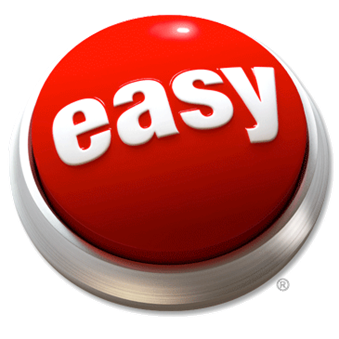 Historically lawyers only read your conclusion. That fact has been verified by attorneys in 30 states and verified as recently as 1 hour ago. Therefore, it is time once again to hit the "easy button" for the lawyers and give them the "GOOD STUFF" up front and make it easy for them. This changes nothing in what you report, but changes everything in how you report it. 
By changing how you report the information will actually get them to SEE what you do and set you apart from the "rest of the pack" and contribute to getting them to realize that you are not same as every other "schmuck (see definition below)" in the chiropractic profession. The truth is most in our profession simply do not get it and your competition are those who believe with "religious fervor" that simply a Colossus compliant report is all that is needed. Please do not tell them they are missing the larger picture. That is what we do together and what sets you apart.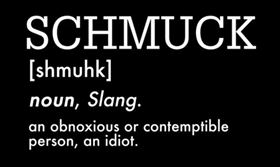 The opening should have a salutation in business format followed by a statement of fact about both the dates of the accident and the evaluation of which your report is based upon: 
November 19, 2015 
Dewey Cheatum, Esq.
Attorney at Law
1234 Main Street
Anytown, NY 12345
Re:  Old MacDonald
        Date of Accident 1/21/2014        
Dear Mr. Cheatum:
The following is a report concerning the injuries of Old MacDonald, a 45-year-old male, sustained as a result of an automobile accident on 1/21/2014. Mr. McDonald was seen in this office on November 18, 2015 for an evaluation and unless otherwise noted, the findings herein are based on that evaluation.
This clears up any confusion as to when the diagnosis (bodily injuries) and permanencies were certified medically. The next paragraph should be the diagnosis followed by the conclusion.
DIAGNOSIS:
310.2 Post-concussion syndrome
780.4 Dizziness
388.30 Tinnitus
368.2 Diplopia
524.62 Temporomandibular joint pain
723.2 Cervico-cranial syndrome
723.3 Cervical brachial syndrome
739.1 Cervical and cervicothoracic segmental dysfunction
728.85 Muscle spasm
953.0 Injury to nerve root
782.0 Paraesthesia
719.41 Shoulder pain
719.42 Elbow pain
719.43 Wrist pain
739.2 Thoracic segmental dysfunction
739.3 Lumbar and lumbosacral region segmental dysfunction
739.4 Sacral and sacro-iliac segmental dysfunction
719.45 Hip pain
739.5 Pelvic, Hip and Pubic region segmental dysfunction
781.2 Gait disorder
719.7 Difficulty in walking
736.81 Unequal leg length (acquired)
724.3 Sciatica
719.46 Knee Pain
719.47 Ankle/foot pain
308.3 Post traumatic stress disorder
300.00 Anxiety
307.40 Sleep disorder non organic
310.1 Memory disturbance
  CONCLUSION
In order to demonstrate a causally related permanent problem, we must clinically correlate the history of Old MacDonald's accident, which has caused permanent structural damage, further causing ensuing functional disabilities that will affect the patient for the rest of his life.
In the patient's history, he was the passenger in the front seat that was rear ended causing him to sustain injuries to his neck, head, back and shoulders. 
The mechanism of his accident where he was a passenger in the front seat of an automobile that was rear ended clinically correlates to the … explains why he is unable to utilize his arms in the way he did prior to the accident and as a normally functioning person does. This has resulted in the following persistent functional disabilities:
Functional losses or Loss of Enjoyment of Life
Work Limitations: "..."
Inside Domestic Permanent Losses: "..."
Outside Household Permanent "..."
Social Permanent Limitations: "..."
Education/School Permanent Losses: "..."
Duties Under Duress
Work Limitations: "..."
Inside Domestic Permanent Losses: "..."
Outside Household Permanent "..."
Social Permanent Limitations: "..."
Education/School Permanent Losses: "..."
Impairment RatingFollowing the measurement protocols of the AMA Guides to the Evaluation of Permanent Impairment, 5th Edition the patient qualifies for 
25% whole person impairment
 based upon the DRE Category IV: Alteration of Motion Segment Integrity.
This accident caused damage that has been evidenced as noted above, which has caused the ensuing functional problems that are permanent.
It is my opinion, within a reasonable degree of medical/chiropractic certainty that the above objective and quantitative findings as described above have caused permanent and consequential limitations, which are a direct result of the injury caused on 1/21/2004.
Then follow the sections as outlined in Narrative section 19 of the consultations for the rest of the report. This is a major shift on the narrative process.