Academy of Chiropractic's Lawyers PI Program
Narrative #54

From the Desk of :
Mark Studin DC, FASBE (C), DAAPM, DAAMLP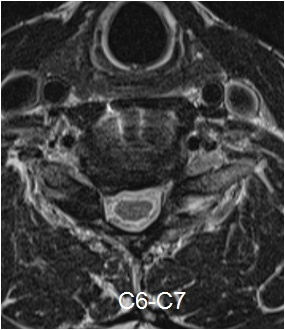 Disclaimer: Colossus is a registered trademark of Computer Science Corporation and is used here for purpose of identification, description of comment. It is also used as the generic name for the myriad of programs used by various carriers.

In reporting herniations, the carriers, courts and the medical literature are often at odds.  There is no level of consistency and by satisfying one entity, you stand a high risk of not meeting the needs of the others, while at the same time compromising your role as an expert. 

Over the last few weeks I have working to meld and satisfy all 3.

First, the carriers accept prolapsed discs, herniated discs and protruded discs as a definition. The problem, prolapsed disc terminology is no longer being used in any reputable circle although Colossus still accepts the term and is being touted as an acceptable form of nomenclature. NEVER USE IT.

Bulging discs are also accepted by Colossus and many courts as sequella to injury, but we know better and should you consider it as direct sequella from trauma, be prepared to be ridiculed from the medical community that knows better and the rest of us that really knows better. If you still do not know why, you had best take the MRI course IMMEDIATELY.

Bulging discs are synonymous with degenerative discs and are not as direct sequella to trauma. This is a non-arguable issue and if you want to debate it, go to the literature and fight with the papers. 

Herniated discs are acceptable in all forums, but protruded, extruded or sequestered type herniations are NOT acceptable in the Colossus algorithms and will not be counted toward the injuries of your patients. However, in accurately documenting your patient's injuries, those descriptions need to be entered.  

In creating a documentation environment that satisfies every forum, please use the following format:

Herniation (protrusion type herniation)

Herniation (extrusion type herniation)

Herniation (central herniation)

This will satisfy the Colossus algorithm and allow you to be factual in your reporting in an ethical manner.