Academy of Chiropractic's Lawyers PI Program
Narratives INTRODUCTION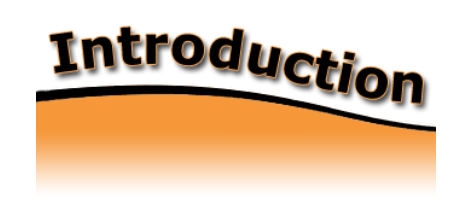 From the Desk of :
Mark Studin DC, FASBE (C), DAAPM, DAAMLP
"Narratives: From Colossus (CEPIC) to the Courtroom"
Disclaimer: Colossus is a registered trademark of Computer Science Corporation and is used here for purpose of identification, description of comment. It is also used as the generic name for the myriad of programs used by various carriers.




In the legal world documentation is always the arbiter between winning and losing. In the medical-legal world your narrative is the doctors most "valuable final product" for the lawyer. The only thing that trumps documentation in the medical – legal world is court testimony with the understanding that doctors rarely get to the witness stand and as a result your narrative is the most important product of your work according to the lawyer in 99.9% of your cases. This entire section dedicated to narratives and you should have next to your computer a sample report or previous narrative so that you can amend it as you proceed through the consultations. This will enable you to create a template to use for all future cases
When writing narratives it is important to know that although I believe it is a given that accuracy is mandatory in reporting clinical findings we should never report false, misleading, inflammatory, pandering to either the lawyer or the courts and nothing but the facts. However, how you report the facts of the case should be in living color and simple enough for the layperson to understand.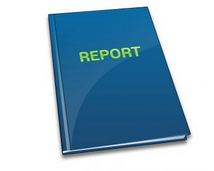 When writing narratives there are 2 significant pieces of the puzzle that have to be considered: the courts and insurance carriers. The courts, because that is what drives everything in the world of law and is the leverage for carriers to settle understanding that trials are expensive and the results of those trials are in the hands of the juries and out of the control carriers. The 2nd consideration is the insurance carriers who, based upon the documentation and demand letters from lawyers will offer settlements based upon predetermined algorithms. It is these predetermined algorithms that the insurance companies have guarded for decades and has been one of the prime reasons for increasing their profits that tally in the billions.
As providers, when reporting the findings of our patients it is important to be able to satisfy the needs of both the courts and the insurance carriers in a usual and customary manner by simply being thorough and how we report the findings of our patients.
Over the last 20+ years I have been lecturing, educating and learning directly from 100,000+ lawyers in 23 states. This is an ongoing process and the core of this program. It is where I learn what we need to do to stay "ahead of the curve" and make consistent changes so that we satisfy the needs of the courts for all medical – legal issues. Too many in our industry firmly believe that because they were successful in either getting paid or prevailing in a courtroom case that they are now experts in the industry. They are demented!
I humbly submit to you that I don't know what to do or where we should go because the courts are an ever changing entity and the only way to stay current is to be tied into the needs of the courts. My role is to be a great listener, a great secretary and a great reporter to you so that you can keep up with the ever-changing medical – legal environment. As I've said many times before we all deal with the same insurance carriers nationwide who have the same tactics nationwide and what I have realized over the last 33+ years is that what you find in one court in one State you will soon find in every state if the reasons are defense oriented. Please understand that the defense (insurance hired lawyers) are the reason we formulate our narratives how we do to help overcome the "oft inaccurate" rhetoric and documentation of the insurances hired doctors.
Many of the consultations in the section are dedicated to handling the specific needs of the courts.
Many of you are also familiar with the term "Colossus" understanding that it is a computer software program developed to help the insurance companies to help evaluate, value and limit the settlement offers on a consistent basis to lawyers. In order to fully understand the "Colossus" type programs a brief history is in order: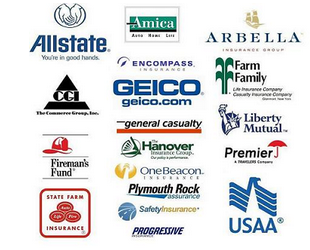 References: I have compiled references from a myriad of sources over the last few months of investigative research. All of this information can be gotten form the Internet if you look carefully.
Colossus is a complex and conversion computer software program that places value on personal injury claims that account for at least half of the settlements in the United States today. There are 80+ versions of this program utilized by over 300 insurance carriers to evaluate injury claims. "Colossus" assists claim adjusters in interpreting value to medical reports and combine the results of the injuries, treatments complications and permanent impairments using guideline data from the American Medical Association 4th, 5th and 6th editions.
"Colossus" was used by the Government Insurance Office of Australia in the 1980s and was licensed and popularized by Allstate insurance company in the 1990s. Farmers insurance began using "Colossus" after Allstate and this trend has snowballed and continues today. Allstate turned to Colossus, developed by computer science Corporation located in Southern California because Allstate wanted to standardize, simplify and control how their adjusters evaluate cases. Allstate was also drawn to Colossus because it was built as a means to save money on injury claim payouts on a global scale.
Not every injury case is given a Colossus the evaluation. Some examples of these are car accidents resulting in low property damage or scarring injuries from burns. Evidence suggests that these types of cases are still left the human evaluation. Colossus also considers whether your attorneys have a record of taking their cases to court if they get an inferior offer or whether they always just take the insurance companies best offer. It also considers the jurisdiction in which the claim arises by evaluating the ZIP Code of where the injury happened because it considers which local courthouses where a lawsuit will be filed. This is important because different jurisdictions tend to have different jury trends and all of this is calculated by Colossus.
Colossus extensively provides consistent and uniform estimates of injury costs. Insurance company claims adjusters have varying degrees of knowledge and experience, which can lead to varying judgments in the value of claims. Colossus performs a calculation to attribute "severity points" or "value drivers" to injury claims. Injuries have a profile that assigns a based severity rating, which is the starting point in the personal injury claim evaluation. After considering the personal injury attorneys involved and the venue, Colossus reports and converts into a dollar value to the adjuster to determine the settlement range for negotiations. Colossus ultimately evaluates frequency, duration and intensity of medical care, and whether or not there is an AMA impairment to a particular body part or whole person impairment.
The problem with Colossus as with any computer program is the old adage "garbage in – garbage out". Therefore, lawyers must be aware that you understand the system and that although you are not pandering to an insurance company algorithm you are sensitive to the documentation needs required in settlements and you will be thorough in your reporting.
Many companies/consultants offer "Colossus busting" or "Colossus retaliation" programs. I firmly and strongly believe that these types of programs will lead you down the "slippery slope" of potential legal issues for years to come. What I will be teaching you is not how to beat the insurance company or get back at them for any reason. You will learn how to thoroughly and accurately report the findings of your patients in a conservative, usual and customary manner that considers every facet of your patient's injury.
In almost every instance what I will be teaching you meet both needs of the carriers and the courts. As a result I will also be calling this CEPIC (Carrier Evaluation Of Personal Injury Claims) because we are no longer dealing with Colossus we are dealing with the 82+ offspring of Colossus and it is time to evolve.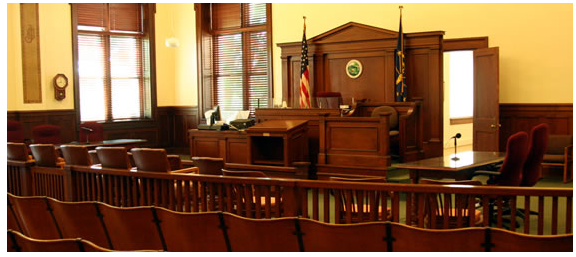 The biggest difference between CEPIC (Carrier Evaluation Of Personal Injury Claims) and the courts is that of credentials. In order to be successful at the most basic level with CEPIC (Carrier Evaluation Of Personal Injury Claims) you often do not need any credential beyond your DC degree. However, a lawyer will be able to leverage an insurance carrier for higher settlement should you have credentials because the carrier know that if settlement can't be agreed upon they potentially will lose more in court because of your credentials. When it comes to courtroom testimony CEPIC (Carrier Evaluation Of Personal Injury Claims) is 100% moot and your credentials along with your knowledge base "will carry the day".
When dealing with attorneys most will want to ensure that they can go all the way to the finish line with you to court and if they now know that you are Colossus trained they will realize that working with you from the beginning to the end of all of their cases is now in their very best interest to ensure the highest settlements possible. This is now an even more compelling reason for the lawyer to bypass medical specialists for you.
PROCEDURE NOTE: In this section, you will find on the bottom of the item description located on the consulting grid, either "court", "Colossus" or both listed. That will help guide you as to what the consultation is geared towards