Academy of Chiropractic's Lawyers PI Program 280
Narrative 28

From the Desk of :
Mark Studin DC, FASBE (C), DAAPM, DAAMLP
"Reporting Images Interpreted by Other Doctors"
The central issue of reporting your own images is one of the prime reason that lawyers will refer to you. Therefore, if you document the results of other doctors in your reports, why will the lawyer need you? It is that reason that I have you interpret your own x-rays and MRI's. YOU are the expert and it is your opinion that will and can be admitted into testimony in either deposition or the courtroom.
In many states, reporting on other's opinions can be considered hearsay, or at the very least, not your opinion although you used another doctor's opinion to conclude your own. Do you see how "watered down" you become as expert even when you just read the words? You are using ANOTHER DOCTOR'S OPINION!!!  If that is the case, then why doesn't the lawyer just work with the other doctor and not you? Ohhh...if you have been doing that...the lawyer IS working with the other doctor and that doctor is getting the referrals not you; can you blame the lawyer?
The above is the reason that real experts interpret their own images, which is inclusive of all x-ray sand spinal MRI's. If x-ras were taken in a hospital or an imaging center, then it is your responsibility to get a copy of the images and render your own interpretation.
There isn't a chiropractor, physiatrist or pain management specialist in the nation, who has gone through professional training that isn't expert in reading an x-ray. Therefore, why would you even consider deferring the interpretation to another expert?
I can hear the opposing lawyer's questions in court on cross examination:
1. Doctor, are you a graduate from a CCE accredited chiropractic college
2. Doctor, did you have extensive training in x-ray physics?
3. Doctor, did you have extensive training in x-ray pathology interpretation?
4. Doctor, did you choose not to interpret the images of your own patient?
5. Doctor, did a radiologist review the films and write a report to you?
6. Doctor, is the radiologist imminently qualified to read x-rays?
Do you consider the radiologist the expert in interpreting x-rays?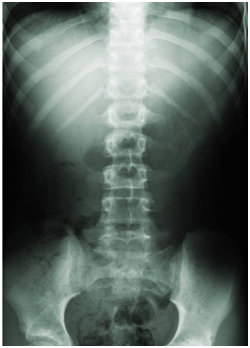 In the lawyers closing argument, the lawyer can then tell the jury "Ladies and gentleman, Dr. Smith, who we heard in his own words, although having the training in professional school, independently choose not even look at the x-rays to render his own opinion. He choose to defer that responsibility to what he called the "expert" in reading x-rays. Therefore I would ask you to question Dr. Smith's status of expert in this case based upon his reliance of other experts on matters he is supposedly trained, but yet questions as verified by his lack of an independent interpretation."
The goal of the opposing counsel is to render a question of doubt in the courtroom to discredit you as an expert with both the judge and jury. It doesn't have be factual, it only has to have the appearance that you are not expert in any part of your area of expertise. A mediocre trial lawyer will be able to accomplish that with the above set of facts, which is why I have been professing that "real doctors read their own images" and you have the requisite set of credentials behind your knowledge.
Interpreting x-rays is inherent in your professional training, but interpreting MRI's require post-doctoral training; henceforth the reason why I created the MRI Spine Interpretation courses.
CAT Scans, bone scans, tomograms and other types of images beyond x-ray and MRI's are not within the normal training of any specialist other than a radiologist or neurosurgeon and are not expected to be read by the treating doctor. Therefore, with those modalities, it is usual and customary to report the results, based upon another doctor's interpretation. DO NOT report "A bone scan performed at General Hospital on 1-2-2013 done by John Smith MD reveled....:
The proper language for reporting is:
Bone Scan
A whole body bone scan was performed on 1-2-2013 and interpreted by John Smith MD, Board Certified Radiologist reveled significant uptake at C5 indicating a possible fracture or tumor. Correlation via CAT Scan with contrast is indicated to rule out either a fracture or metastasis.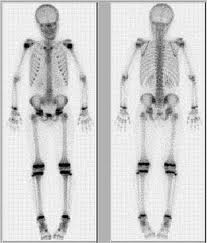 No judge or jury will expect you to be expert in every modality in medicine, only those that are usual and customary within your field of expertise. Lawyers are acutely aware of their experts credentials and ability, or lack thereof to testify based upon your knowledge base and communication skills. You have to be the best, have the best credentials and be able to articulate in a clear and understandable manner to a jury. These are the BASICS.
It all matters.