Academy of Chiropractic Personal Injury & Primary Spine Care Program
Quickie Consult 1032
Narratives 77N

From the Desk of Dr. Mark Studin
Preamble: many of these issues are small, yet each issue is just that… an issue. If you take care of the small issues, then the larger issues often take care of themselves and you can focus on the larger issues… a larger, more profitable practice and more family time.
"Reporting Auto Damage in your E&M Report"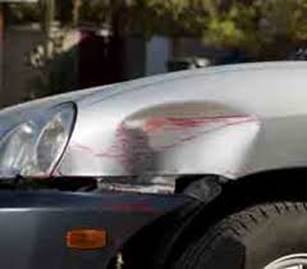 "If you do something nice and no one knows… the world is still a better place."  Mark Studin 2019 
To be able to comment on vehicle damage in court and your reports and it not be considered hearsay, it has to be done in compliance with the rules of the court. It starts with your initial evaluation (E&M), where you can ask the patient about the vehicle damage (still hearsay and inadmissible). To get past the hearsay rules in all 50 states, you have to see the damage.
You can ask your patient if they have their car with them that was in the accident and if so, go outside and take a picture with your cell phone. If not, ask them if they have a picture on their cell phone and if so, have them send it to you. Should they not have either, have them send a picture once they return home of the damaged vehicle.
THEN… you should write into your E&M (initial evaluation) report that you saw the vehicle (or picture) and personally saw the damaged vehicle. It is permissible to add the picture of the car to your report. Although you are not an autobody expert and should not assess the cost of the damage or if the car is "totaled," the visual helps you formulate an opinion on the causality of the bodily injuries.
By seeing the car or the picture removes the "hearsay" component of any objections bases upon taking the word of the patient and not seeing for yourself. As for admissibility, it then goes beyond the "rules of the hearsay" and falls under Voir Dire. The Voir Dire rules of the court go towards a witness being considered an expert and allowed to opine on causality. This is why I have you, as part of the Trauma Team taking coursework in Accident Reconstruction and Spinal Biomechanical Engineering to make you "bulletproof" to the courts as an expert!
You MUST learn more about this by taking the 2 testifying courses available (the second will be ready by March 2019) because if you choose to thrive in a personal injury environment, you must know the rules of the genre` of business you want to attract and succeed. This knowledge transcends the courtroom, although it is directly teaching you the rules of the court and the courtroom. It goes to fully understand the language and needs fo the lawyers in those courtrooms and NEVER lose sight of the fact… Lawyers judge you from Day #1, by their end game… court… although they know they will rarely bring you there.
IF… you are not court "savvy" expect a much more difficult time in creating and maintaining relationships with lawyers. 
Respectfully,
Mark Studin DC, FASBE(C), DAAPM, DAAMLP
Adjunct Associate Professor of Chiropractic, University of Bridgeport, College of Chiropractic
Adjunct Post Graduate Faculty, Cleveland University-Kansas City, College of Chiropractic
Adjunct Professor, Division of Clinical Sciences, Texas Chiropractic College
Graduate Medical Educational Presenter, Accreditation Council for Continuing Medical Education Joint Partnership with the State University of New York at Buffalo, School of Medicine and Biomedical Sciences
Academy of Chiropractic
US Chiropractic Directory
631-786-4253
PLEASE TAKE FURTHER NOTICE: CONFIDENTIALITY AND PROPRIETARY INFORMATION NOTICE: This email including attachments is covered by the Electronic Communications Privacy Act (18 U.S.C. 2510-2521) and contains confidential information belonging to the sender. Nothing contained in this message or in any attachment shall constitute an Electronic Signature or be given legal effect under 44 U.S.C. 3504 Sec. 1707. The information is intended only for the use of the individual or entity to which it is addressed. If the recipient of this message is not the intended recipient, you are at this moment notified that any unauthorized disclosure, dissemination, distribution or reproduction of this message or any attachments of this communications is strictly prohibited and may be unlawful. If this communication has been received in error, please notify the sender immediately by return email, and delete or destroy this and all copies of this message and all attachments.