Academy of Chiropractic Personal Injury & Primary Spine Care Program
Quickie Consult 1020
Office Systems Get Paid 85 OS

From the Desk of Dr. Mark Studin
Preamble: many of these issues are small, yet each issue is just that… an issue. If you take care of the small issues, then the larger issues often take care of themselves and you can focus on the larger issues… a larger, more profitable practice and more family time.
"The lawyer diverted my Med-Pay or Direct Benefits"
RANSOM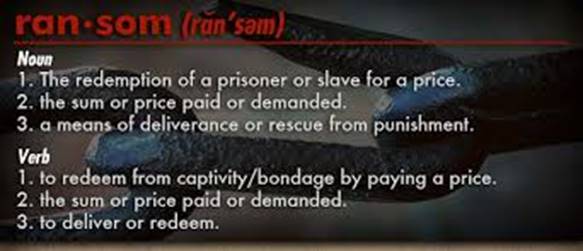 "Did you hug yourself today?" Mark Studin 2018
Lawyers represent their clients and have a fiduciary responsibility. They have that legal right because their clients give them the legal power to make decisions on their behalf, so they are protected from predatorial relationships. To create that relationship, the lawyer creates a contract between their clients and themselves that gives them legal standing to act on their behalf.
As a result, lawyers have the right to divert any insurance benefits due to the patient directly to their office, and they must deposit those finds in their escrow accounts until the case is settled. Some lawyers petition the carriers as the representative for the patient to send ALL funds, including those due you for direct Med-Pay and made out to you or your office and endorse them to deposit into their escrow accounts.
Med Pay checks and other direct benefits (i.e., as those in No-Fault states) are made out to the treating doctor with either your name or your clinic's name on the check with your tax ID# being reported and the lawyer also diverts those checks to their offices. The lawyer then must endorse the check with their escrow account endorsing the check or chooses to bypass their escrow account and uses their legal practice's name to endorse the check.
Do not confuse this for anything but a MONEY GRAB by the lawyer to hold your money ransom in an effort for you to lower your fees in the settlement. In the end, the lawyer will make more money and please believe me when I tell you that is ALL most lawyers consider and not working hard to make their client more money. The question becomes, how can you protect yourself from predatory-SCUMBAG-cheating-stealing-asshole-extortionist (get the picture?) lawyers?
The solution is very easy and has typically had the lawyer in your office within 24 hours begging you to take the full payment with apologies for a mistake made by their office (A HUGE LIE).
STEP 1: You need to have an automated follow-up system to contact the carriers that do not involve telephone calls on a monthly basis to track your med-pay or no-fault benefits.
STEP 2: Once you have identified that the lawyer has diverted your funds, request from the carrier a copy of the check that was diverted and (always) cashed. Ensure you get both the front to verify the check was made out to you and the back so you can see the lawyer's endorsement of YOUR CHECK.
NOTE: You do not have a contract with the lawyer to represent you, therefore the lawyer has no legal standing to endorse a check made out to you and then deposit it in their account. This falls under some type of felony depending upon your state's laws for theft, bank fraud, etc. and can cost the lawyer their freedom, license and a whole host of other very bad things because money grabs at this level are always protected by law. 
STEP 3: CALL the lawyer's office (do not write anything) once you have a copy of the endorsed check in your possession and consider saying the following to their secretary:
"This is Dr. Studin, and I want you to give this message to Mr. Lawyer and please ensure that is read exactly as I am sharing it with you. I am in possession of a check made out to me by Allstate Insurance Company that you diverted to your office, endorsed and deposited into your bank account. I did not give you permission to either divert my money or deposit it into your checking account. If I do not have full payment in my office by 10am tomorrow morning, I am going directly to the District Attorney's Office and filing a criminal complaint against you. Please do not call me or try to contact me in any way other than delivering a check for payment in full."
So far, 100% of the lawyers nationally who have taken this action (this is becoming a national trend) have been in the office before 10am the next day because they know the following image is in their future if they don't.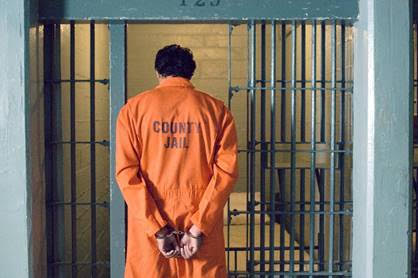 If the lawyer doesn't deliver a check by 10am the next day, the likelihood of them paying you anytime soon is remote. Therefore, you must go to the District Attorney's office and keep your word and file a criminal complaint. Don't worry about destroying a relationship. Why would you want to work with a criminal? They will screw you at every level and keep stealing your money!
Respectfully,
Mark Studin DC, FASBE(C), DAAPM, DAAMLP
Adjunct Associate Professor of Chiropractic, University of Bridgeport, College of Chiropractic
Adjunct Post Graduate Faculty, Cleveland University-Kansas City, College of Chiropractic
Adjunct Professor, Division of Clinical Sciences, Texas Chiropractic College
Graduate Medical Educational Presenter, Accreditation Council for Continuing Medical Education Joint Partnership with the State University of New York at Buffalo, School of Medicine and Biomedical Sciences
Academy of Chiropractic
US Chiropractic Directory
631-786-4253
PLEASE TAKE FURTHER NOTICE: CONFIDENTIALITY AND PROPRIETARY INFORMATION NOTICE: This email including attachments is covered by the Electronic Communications Privacy Act (18 U.S.C. 2510-2521) and contains confidential information belonging to the sender. Nothing contained in this message or in any attachment shall constitute an Electronic Signature or be given legal effect under 44 U.S.C. 3504 Sec. 1707. The information is intended only for the use of the individual or entity to which it is addressed. If the recipient of this message is not the intended recipient, you are at this moment notified that any unauthorized disclosure, dissemination, distribution or reproduction of this message or any attachments of this communications is strictly prohibited and may be unlawful. If this communication has been received in error, please notify the sender immediately by return email, and delete or destroy this and all copies of this message and all attachments.