Academy of Chiropractic Personal Injury & Primary Spine Care Program
Quickie Consult 938
Office Systems 70 OS

From the Desk of Dr. Mark Studin
Preamble: many of these issues are small, yet each issue is just that… an issue. If you take care of the small issues, then the larger issues often take care of themselves and you can focus on the larger issues… a larger, more profitable practice and more family time.
"Liens & Letters of Protection"
Are you getting paid or still getting SCREWED?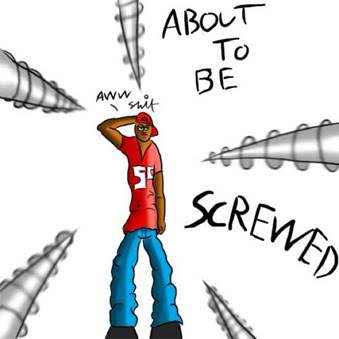 "Why am I bad if I want to get paid and you are good if you get paid?" Mark Studin 2018



I have been getting too many calls nationally about my doctors getting screwed by lawyers on lien payments and I am NOT HAPPY. You work…YOU GET PAID… Not the lawyer and your patient…YOU!!!!


First… go read Infrastructure #62-63 as a basic on how you need to set yourself up to get paid… Then… go to the searchbox on the top and type in Liens and read EVERYHTING I have written about getting paid on liens.


One very OLD trick to SUCKER you into the lawyer's scheme is for them to send you their lien or letter of protection without you giving them YOURS with their client's signature on it. Although the laws vary from state to state, that is the best way to ensure you get paid. On your document you MUST write this is an "IRREVOCABLE AGREEMENT." 


Irrevocable means the lawyer cannot have the patient sign another document and divert your money to them for any reason!!! A sample irrevocable agreement I found online that I like VERY much, and you should consider using it.  It can be found at:
[NOTE: make sure you customize it]


Do not assume that if the lawyer sends you THEIR document you will be protected. The reason they want you to use their document is to protect THEM and too many are good at disguising the language to screw you in legal jargon that will survive case law (to screw you)… AND… it doesn't matter if they send you their form, you send them your form by following the directions in the consultations. 


There is a reason why most of our doctors get paid A LOT MORE than others in the industry… along with rebutting IME's and DME's, which is now mandatory!



Respectfully,



Mark Studin DC, FASBE(C), DAAPM, DAAMLP


Adjunct Associate Professor of Chiropractic, University of Bridgeport, College of Chiropractic
Adjunct Post Graduate Faculty, Cleveland University-Kansas City, College of Chiropractic
Adjunct Professor, Division of Clinical Sciences, Texas Chiropractic College
Graduate Medical Educational Presenter, Accreditation Council for Continuing Medical Education Joint Partnership with the State University of New York at Buffalo, School of Medicine and Biomedical Sciences 


Academy of Chiropractic
US Chiropractic Directory
631-786-4253
PLEASE TAKE FURTHER NOTICE: CONFIDENTIALITY AND PROPRIETARY INFORMATION NOTICE: This email including attachments is covered by the Electronic Communications Privacy Act (18 U.S.C. 2510-2521) and contains confidential information belonging to the sender. Nothing contained in this message or in any attachment shall constitute an Electronic Signature or be given legal effect under 44 U.S.C. 3504 Sec. 1707. The information is intended only for the use of the individual or entity to which it is addressed. If the recipient of this message is not the intended recipient, you are at this moment notified that any unauthorized disclosure, dissemination, distribution or reproduction of this message or any attachments of this communications is strictly prohibited and may be unlawful. If this communication has been received in error, please notify the sender immediately by return email, and delete or destroy this and all copies of this message and all attachments.