Academy of Chiropractic Personal Injury & Primary Spine Care Program
Quickie Consult 923
Marketing # 98 G

From the Desk of Dr. Mark Studin
Preamble: many of these issues are small, yet each issue is just that… an issue. If you take care of the small issues, then the larger issues often take care of themselves and you can focus on the larger issues… a larger, more profitable practice and more family time.
"I told you they would run after ME" Mark Studin 2018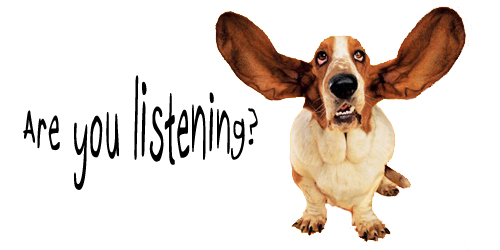 Dr. Owens just called me that he got a referral for a P-IME from a lawyer in Rome, New York, That is a 3-hour drive EACH WAY to his office. The lawyer found him on our Web site and ONLY wants a Trauma Team Trained doctor to evaluate his clients and then testify. 


I have NOT YET advertised this to my list of lawyers nationally. They are finding you purely based upon your credentials. In addition, they vetted him on the US Chiropractic Directory and his CV that was posted. They RAN AFTER HIM!


I also had another conversation with the operations director of a large medical group that houses 17 surgeons all related to spine. They want Dr. Scott Ferguson in Dayton, OH to perhaps staff the center, or have all of their surgical cases get pre-screened through him first in his office and then he takes the non-surgical cases and treats them how he wants in his office... Because he is the solution for them NOT TO LOSE MONEY in evaluations. A surgeon usually loses money with all evaluations and only makes enough to be profitbale by operating.  Did I say there are 17 surgeons, who have over 2000 cases EVERY month and they are now considering having them FIRST going through HIS office and/or him in their office.


I am currently working with the operations director and Dr. Ferguson and we will see how this plays out… but they NEED him and after our 45 minute call yesterday, they get it. Why are they considering him? His credentials!!!!! The Trauma Team was a significant reason and the core of my conversation of why they must bypass the other 100's of chiropractors in his region… He is their solution!


NOTE: Dr. Ferguson is on the Trauma Team, is Hospital Credentialed, Primary Spine Care Credentialed, is enrolled in the Fellowship program, has attended every live program we have had over the last 3 years and has attended a Jetboat day (a big piece of the puzzle) every summer. He has made the commitment towards clinical excellence and it is paying off as it usually does in so many ways!



Respectfully,



Mark Studin DC, FASBE(C), DAAPM, DAAMLP


Adjunct Associate Professor of Chiropractic, University of Bridgeport, College of Chiropractic
Adjunct Post Graduate Faculty, Cleveland University-Kansas City, College of Chiropractic
Adjunct Professor, Division of Clinical Sciences, Texas Chiropractic College
Educational Presenter, Accreditation Council for Continuing Medical Education Joint Partnership with the State University of New York at Buffalo, School of Medicine and Biomedical Sciences

Academy of Chiropractic
US Chiropractic Directory
631-786-4253
PLEASE TAKE FURTHER NOTICE: CONFIDENTIALITY AND PROPRIETARY INFORMATION NOTICE: This email including attachments is covered by the Electronic Communications Privacy Act (18 U.S.C. 2510-2521) and contains confidential information belonging to the sender. Nothing contained in this message or in any attachment shall constitute an Electronic Signature or be given legal effect under 44 U.S.C. 3504 Sec. 1707. The information is intended only for the use of the individual or entity to which it is addressed. If the recipient of this message is not the intended recipient, you are at this moment notified that any unauthorized disclosure, dissemination, distribution or reproduction of this message or any attachments of this communications is strictly prohibited and may be unlawful. If this communication has been received in error, please notify the sender immediately by return email, and delete or destroy this and all copies of this message and all attachments.