Academy of Chiropractic Personal Injury & Primary Spine Care Program
Quickie Consult 829
Infrastructure 195 I

From the Desk of Dr. Mark Studin
Preamble: many of these issues are small, yet each issue is just that… an issue. If you take care of the small issues, then the larger issues often take care of themselves and you can focus on the larger issues… a larger, more profitable practice and more family time.
"You usually need a bigger club to win… ask any caveman" Mark Studin 2017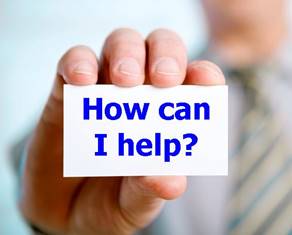 One of the biggest joys of my job is to help overturn "witch hunts" against your license, reputation, income and sometimes your freedom. Those "witch hunts" come in many forms; licensure complaints, fraud allegations, improper denials with inflammatory language against you, etc. 
Over the years, I have used my years of experience, coupled with my credentials and my obnoxiously long CV (everyone's CV serves different purposes) to overturn many of those absurd charges against my clients and I am writing this to let you know that I am here for you as part of your membership.
Holy Crap… you get a lot for $199 monthly and although Greg from Michigan said I should raise my fees, I won't!!
In the past, a simple letter or a call on your behalf simply made most of the problems disappear. However, some took lawyers, time and money and almost all went away. If you haven't crossed the proverbial "line" it is typically easy. There are times that I need to charge for my time to help you, but in the past, that has rarely happened.
Therefore, if you have issues, call me and do not share this with anyone else in your world as I will use the full power of my credentials and experience to help you. Should you already be engaged with an attorney, give them my name and I will discuss your issues with them to ensure the best strategy is being used and help them fully understand the medicine and motivation behind the action. I have been around a while (I am old!@) and can shed light on most any issue you have. 


Understand that confidentiality is paramount and I will help you sleep better at night.


Respectfully,



Mark Studin DC, FASBE(C), DAAPM, DAAMLP


Adjunct Associate Professor of Chiropractic, University of Bridgeport, College of Chiropractic
Adjunct Professor, Division of Clinical Sciences, Texas Chiropractic College
Educational Presenter, Accreditation Council for Continuing Medical Education Joint Partnership with the State University of New York at Buffalo, School of Medicine and Biomedical Sciences

Academy of Chiropractic
US Chiropractic Directory
631-786-4253
PLEASE TAKE FURTHER NOTICE: CONFIDENTIALITY AND PROPRIETARY INFORMATION NOTICE: This email including attachments is covered by the Electronic Communications Privacy Act (18 U.S.C. 2510-2521) and contains confidential information belonging to the sender. Nothing contained in this message or in any attachment shall constitute an Electronic Signature or be given legal effect under 44 U.S.C. 3504 Sec. 1707. The information is intended only for the use of the individual or entity to which it is addressed. If the recipient of this message is not the intended recipient, you are at this moment notified that any unauthorized disclosure, dissemination, distribution or reproduction of this message or any attachments of this communications is strictly prohibited and may be unlawful. If this communication has been received in error, please notify the sender immediately by return email, and delete or destroy this and all copies of this message and all attachments.