Academy of Chiropractic Personal Injury & Primary Spine Care Program
Quickie Consult 817
Clinical Information 189 CI

From the Desk of Dr. Mark Studin
Preamble: many of these issues are small, yet each issue is just that… an issue. If you take care of the small issues, then the larger issues often take care of themselves and you can focus on the larger issues… a larger, more profitable practice and more family time.
"It will get you where you least expect it" Mark Studin 2017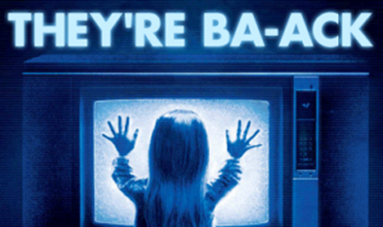 After a bit of a "high profile" hiatus, the carriers are now aggressively utilizing their SIU (Special Investigative Units) in a more aggressive posture. Perhaps it is just that my clients get investigated less than the rest of the profession because we aggressively work hard on being compliant and take affirmative action steps NOT to get screwed while the carriers pick on the "weaker population" within our profession. Personally… IDGNARA as long as it is not you!!!!
I have been seeing this trend on the newer doctors in the group, however I do not want to be "cocky" and say don't be vigilant in doing it right. Therefore, the following checklist should be adhered to without compromise. These are Mark's rules and are non-negotiable!


In addition, I urge you not to take any crap form the carriers, but never forget the adage, "people in glass houses should wear clothes" (I just made that up!!!)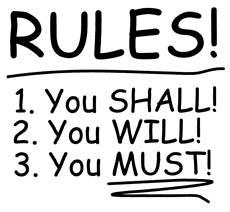 The HARD Rules:
For every "body part" treated have a:

Symptom
Clinical finding
Diagnosis

Always do your own review of systems
Always initial every paper document the patient filled out
Always comment that you have reviewed all the patient intake information in every EMR report
Have an approved (or my lawyers) Staff Office Policy and signed by every staff, yourself and your spouse included
Have a compliance review by me (you need an appointment, you just can't send your documents to me)
NEVER talk to a carrier if they call or write that they want to
Do an office inspection
Audit records
Request multiple records
 i.    These requests are handed directly to your HEALTH CARE LAWYER (not a general lawyer) and you NEVER speak directly to the carrier or their representatives… NEVER… NEVER… NEVER
Always have a treatment order for everything you do… including in-office x-rays
Always have a prognosis
Always order a re-evaluation in 30 days… not 12 (or any other number) visits
Always specify what spinal regions are being treated in your orders
Always use evidenced based macros for all care
Always use necessity macros to certify treatment orders
Always re-evaluate your patient every 30 days during ongoing treatment
Throw away "travel cards" and ALWAYS use full SOAP Notes
NEVER abdicate the responsibility of assigning a diagnosis to your staff
Should you get any investigative requests from the carrier and you are not sure what to do… CALL ME!


Respectfully,



Mark Studin DC, FASBE(C), DAAPM, DAAMLP


Adjunct Associate Professor of Chiropractic, University of Bridgeport, College of Chiropractic
Adjunct Professor, Division of Clinical Sciences, Texas Chiropractic College
Educational Presenter, Accreditation Council for Continuing Medical Education Joint Partnership with the State University of New York at Buffalo, School of Medicine and Biomedical Sciences

Academy of Chiropractic
US Chiropractic Directory
631-786-4253
PLEASE TAKE FURTHER NOTICE: CONFIDENTIALITY AND PROPRIETARY INFORMATION NOTICE: This email including attachments is covered by the Electronic Communications Privacy Act (18 U.S.C. 2510-2521) and contains confidential information belonging to the sender. Nothing contained in this message or in any attachment shall constitute an Electronic Signature or be given legal effect under 44 U.S.C. 3504 Sec. 1707. The information is intended only for the use of the individual or entity to which it is addressed. If the recipient of this message is not the intended recipient, you are at this moment notified that any unauthorized disclosure, dissemination, distribution or reproduction of this message or any attachments of this communications is strictly prohibited and may be unlawful. If this communication has been received in error, please notify the sender immediately by return email, and delete or destroy this and all copies of this message and all attachments.