Academy of Chiropractic Personal Injury & Primary Spine Care Program
Quickie Consult 807
Infrastructure 191 I

From the Desk of Dr. Mark Studin
Preamble: many of these issues are small, yet each issue is just that… an issue. If you take care of the small issues, then the larger issues often take care of themselves and you can focus on the larger issues… a larger, more profitable practice and more family time.
The "Last Shot Over the Bow"
"I friggin told you so" Mark Studin 2017


I now have confirmation from the 4th state that IME rebuttals are now becoming mandatory for the courts to accept your opinion as valid. Without the rebuttal, the IME is the "last man standing" and will carry the day! The carriers are banking on you doing NOTHING… And they are getting rich in doing so.


Courts in many states have upheld the IME's report because there was no rebuttal from the treating doctor. I have been sharing with you for quite some time now that you MUST rebut improper IME's. To hit the easy button, do what I would do and have Dr. Ron Manoni (203-994-6847) do them for you. 


Not rebutting improper IME's are no longer an option and you must follow the "game plan" and have your patient go "armed with" their MRI on a disc and a friend to go in the room with them as previously outlined. In the near future, I will be composing a letter for you to send to lawyers in your community informing them that you do IME rebuttals on your cases as a "matter of business." 


In addition, you can also do them for any case they have with you functioning as a P-IME. I am aggressively positioning you strategically as the "GO-TO" doctor for EVERYTHING Personal Injury.


You must become the lawyers …………………..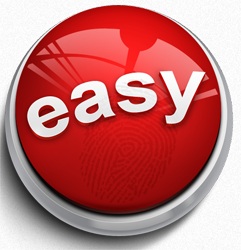 Respectfully,
Mark Studin DC, FASBE(C), DAAPM, DAAMLP


Adjunct Assistant Professor of Chiropractic, University of Bridgeport, College of Chiropractic
Adjunct Professor, Division of Clinical Sciences, Texas Chiropractic College
Educational Presenter, Accreditation Council for Continuing Medical Education Joint Partnership with the State University of New York at Buffalo, School of Medicine and Biomedical Sciences

Academy of Chiropractic
US Chiropractic Directory
631-786-4253
PLEASE TAKE FURTHER NOTICE: CONFIDENTIALITY AND PROPRIETARY INFORMATION NOTICE: This email including attachments is covered by the Electronic Communications Privacy Act (18 U.S.C. 2510-2521) and contains confidential information belonging to the sender. Nothing contained in this message or in any attachment shall constitute an Electronic Signature or be given legal effect under 44 U.S.C. 3504 Sec. 1707. The information is intended only for the use of the individual or entity to which it is addressed. If the recipient of this message is not the intended recipient, you are at this moment notified that any unauthorized disclosure, dissemination, distribution or reproduction of this message or any attachments of this communications is strictly prohibited and may be unlawful. If this communication has been received in error, please notify the sender immediately by return email, and delete or destroy this and all copies of this message and all attachments.