Academy of Chiropractic Personal Injury & Primary Spine Care Program
Quickie Consult 798
Office Systems 61 OS

From the Desk of Dr. Mark Studin
Preamble: many of these issues are small, yet each issue is just that… an issue. If you take care of the small issues, then the larger issues often take care of themselves and you can focus on the larger issues… a larger, more profitable practice and more family time.
"IF you don't… you will lose!"   Mark Studin 2017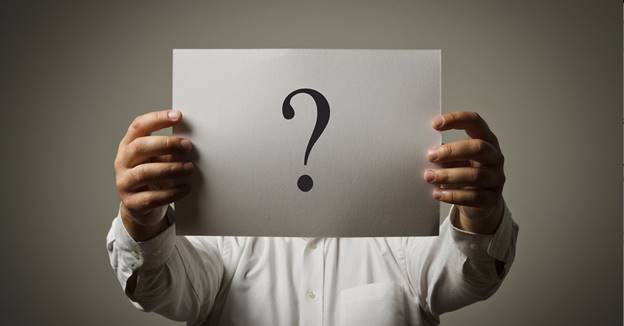 I have shared with you previously that you must have a letter of necessity for imaging prior to taking x-rays even if you perform them in your office. In most instances, if x-rays are taken outside the office that is usually "pro forma" for necessity issues so the imaging center can be paid.


However, the significant void in practices is when ordering x-rays after they were taken in the emergency room and then performed by you. The question is why?


I am currently doing a high-level audit in response to an audit done by a lawyer who does not want to pay the doctors lien. The lawyer hired an independent chiropractor to find "holes" in the doctor's documentation to leverage the Dr. into taking "pennies on the dollar" or he will render a fraud complaint to the licensure board. When I share with you that in today's economy, lawyers are being squeezed harder than you are so in turn they are coming after you to make more money.


In the past, this was not a common practice as the patient's representative (plaintiff's attorney) was always a team player with the treating doctor. This is not the norm in today's marketplace. Therefore, you need to add lawyers to the list of adversaries along with the insurance companies. 


I have shared with you in the past that you must have a letter of necessity for every service you do prior to performing that service. In addition, with the case of x-rays, if they've been taken in the hospital or emergency room and the patient then comes into your office you need to document why additional x-rays are necessary. It is not unreasonable for an adversary to ask why duplicating what they feel the same service was performed (from their perspective) and use a reasonable argument of excess radiation and a concurrent profit center for the Doctor. To both you and I the reasons for re-x-ray are evident, however a "Judge" will find the above statement reasonable and perhaps you will find yourself in court defending yourself. In the end, you will win the case and have protected your license because we all know that hospitals or emergency rooms do not take the correct views for our purposes. They are either recumbent vs. upright and/or they do not take a full Davis Series so that we cannot digitize them. 


Although your reasons are accurate and you will prevail, you still have to defend yourself and by now the likelihood of getting paid from the lien is remote. The lawyer knows how to manipulate the laws and the courts, so even if you win you have already lost. Do not give anyone an advantage over your money. The best way to defend yourself is to always answer the question "WHY" in ordering a test or treatment. 


To make this process easier, Dr. Owens in the EMR Macros has included hundreds of macros supporting the ordering or tests. Use those, make up your own…I don't care… Just use them!!!!


 
Respectfully,



Mark Studin DC, FASBE(C), DAAPM, DAAMLP
Adjunct Assistant Professor of Chiropractic, University of Bridgeport, College of Chiropractic
Adjunct Professor, Division of Clinical Sciences, Texas Chiropractic College
Educational Presenter, Accreditation Council for Continuing Medical Education Joint Partnership with the State University of New York at Buffalo, School of Medicine and Biomedical Sciences


Academy of Chiropractic
US Chiropractic Directory
631-786-4253
PLEASE TAKE FURTHER NOTICE: CONFIDENTIALITY AND PROPRIETARY INFORMATION NOTICE: This email including attachments is covered by the Electronic Communications Privacy Act (18 U.S.C. 2510-2521) and contains confidential information belonging to the sender. Nothing contained in this message or in any attachment shall constitute an Electronic Signature or be given legal effect under 44 U.S.C. 3504 Sec. 1707. The information is intended only for the use of the individual or entity to which it is addressed. If the recipient of this message is not the intended recipient, you are at this moment notified that any unauthorized disclosure, dissemination, distribution or reproduction of this message or any attachments of this communications is strictly prohibited and may be unlawful. If this communication has been received in error, please notify the sender immediately by return email, and delete or destroy this and all copies of this message and all attachments.