Academy of Chiropractic Personal Injury & Primary Spine Care Program
Quickie Consult 758
Practice Compliance 49 CA

From the Desk of Dr. Mark Studin
Preamble: many of these issues are small, yet each issue is just that… an issue. If you take care of the small issues, then the larger issues often take care of themselves and you can focus on the larger issues… a larger, more profitable practice and more family time.
"SIU and Treatment Orders"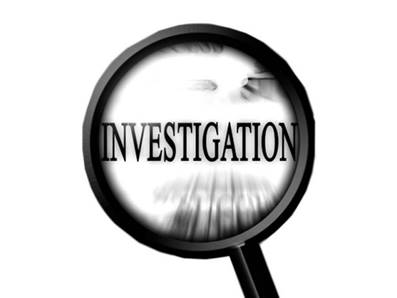 MRI- The Latest Chiropractic Battlefield

"The art of wining at making money is being better prepared than the opposition" Mark Studin 2017
The personal injury carriers are now starting a new campaign to limit the utilization of MRI and then use that as a reason to discredit your reputation among your referral sources. The latter is not a new tactic of the carriers as they did that to me in the late 1990's and sent inflammatory information to the lawyers I had relationships with and my patients in the form of a comment on the explanation of benefits. They now found another creative way to do that and it is centered on MRIs.


This is a double win for the carriers as it helps destroy the relationship between the doctor and both the attorney and patient as well as giving a plausible reason to either delay or deny the reimbursement for MRI services. Denying MRI services is also not new for the carriers.


Years ago, insurance companies profiled medical primary care providers and should they order more than a "small amount" of musculoskeletal related MRIs they actually threw the Dr. out of being a provider for that plan. The contention is, the Dr. is practicing out of the normal curve of expected referrals for that particular service. This action has scared most primary care medical doctors and today very few will order musculoskeletal related MRIs. Primary care providers now exclusively refer to orthopedic surgeons or neurosurgeons for spinal related issues and tell the patient that if an MRI is indicated, the specialist will order it. As a result, this is a windfall profit for the carriers as many patients choose not to seek specialist care for fear or other reasons and continue to suffer and that extra step often results in the MRI not being done, whether indicated or not to the detriment of the patient.


Today, the carriers are using their SIU (special investigative units) as an explanation for not paying for MRIs. They are stating that on the explanation of benefits (EOB's) that the referral for MRI is under investigation by a special investigative unit for overutilization and sending that note to both the patient and the lawyer for the patient should there be one. This action intuitively raises questions with both patients and lawyers as to your ability as both a Dr. and expert, which serves the end game of the insurance companies; to erode the relationship.


The solution is simple, you must include an evidence-based reason in your orders for the MRI. This should be included in your initial evaluation, SOAP note, or MRI order, wherever you document the necessity. There must be a clinical rationale why you are ordering this test along with how it's going to change your treatment plan and there should be a citation as to why you are consistent with the scientific literature.


I have made this recommendation many times before and is why Dr. Owens has created the EMR macros program (www.emrmacros.com) so that this entire process can be automated with one single click. In the absence of spending $50 per month (yes, once again I am spending your money) you must include in every order a clinical reason why you are ordering the MRI and potentially how that will change your treatment plan along with a reference to how that is consistent with standard in both medical and chiropractic academia. For me, the ultimate reason for ordering an MRI is to determine if a neurosurgical consult is clinically warranted.


This is how you get off the list of being investigated, while concurrently being able to thoroughly diagnose your patients utilizing every tool accepted in the healthcare community.


This also preserves your relationships with your patients and lawyers and allows you to win at a much higher level without having to deal with consistent investigations from the carriers. Part of my 2017 business strategy is to avoid all investigations because you are proactively doing it compliantly, with complete transparency utilizing the highest standard of chiropractic and medical academia that is consistent with today's scientific literature.
My job is to ensure you do this and stay many steps ahead of what will be coming to your region in the form of denials and investigations. There is a reason why our doctors consistently make more money with less stress. We are prepared and the carriers will go to the doctor on the next block who has his head in in the sand (up his ass, I couldn't resist!!). They are easy targets…  you are not!


Respectfully,



Mark Studin DC, FASBE(C), DAAPM, DAAMLP


Adjunct Assistant Professor of Chiropractic, University of Bridgeport, College of Chiropractic
Adjunct Professor, Division of Clinical Sciences, Texas Chiropractic College
Educational Presenter, Accreditation Council for Continuing Medical Education Joint Partnership with the State University of New York at Buffalo, School of Medicine and Biomedical Sciences

Academy of Chiropractic
US Chiropractic Directory
631-786-4253
PLEASE TAKE FURTHER NOTICE: CONFIDENTIALITY AND PROPRIETARY INFORMATION NOTICE: This email including attachments is covered by the Electronic Communications Privacy Act (18 U.S.C. 2510-2521) and contains confidential information belonging to the sender. Nothing contained in this message or in any attachment shall constitute an Electronic Signature or be given legal effect under 44 U.S.C. 3504 Sec. 1707. The information is intended only for the use of the individual or entity to which it is addressed. If the recipient of this message is not the intended recipient, you are at this moment notified that any unauthorized disclosure, dissemination, distribution or reproduction of this message or any attachments of this communications is strictly prohibited and may be unlawful. If this communication has been received in error, please notify the sender immediately by return email, and delete or destroy this and all copies of this message and all attachments.