Academy of Chiropractic Personal Injury & Primary Spine Care Program
Quickie Consult 726
Marketing 64 G

From the Desk of Dr. Mark Studin
Preamble: many of these issues are small, yet each issue is just that… an issue. If you take care of the small issues, then the larger issues often take care of themselves and you can focus on the larger issues… a larger, more profitable practice and more family time.
"Have I Gotten Your Attention Yet?"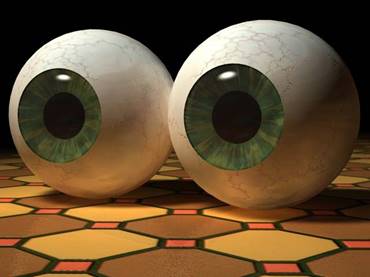 Be seen
This was just sent to my referral sources:
The following new citation was added to my CV today for your records: To view my entire CV, please 
CLICK HERE


Studin M., Owens W. (2016) Chiropractic as the Solution for Mechanical Spine Failure and Failed Back Surgery, American Chiropractor, 34 (12) 24, 26, 28, 29
Instructor, Soft Tissue Neurological Pathology; Breaking the Verbal Threshold, Supreme Court of New Jersey Board of Continuing Legal Education, Trenton NJ 2016
Instructor, Spinal Biomechanical Engineering, Low Speed Accidents & Serious Injury with Insurance Settlement Formulas, Virginia MCLE Board, Virginia State Bar, Richmond VA, 2016


Your referral sources will be thinking the same thing. When every other PUTZ chiropractor in your market region will be offering to take the lawyer out for lunch or dinner or a ball game or trying to convince them they have the "Super Secret" method for the lawyers to make money with THEM… or… buying them expensive (often illegal) gifts for the holidays you will do none of the above. 


You will be constantly in the faces of ALL your referral sources with WHY they MUST work with you. I am certain you have seen my continual barrage in your "in-box" with my CV updates. You see me and that is the goal, simply to be seen because you cannot change how people feel about you, you can only change what they see about you. And… based upon what they see, will be cause to how they feel about you and 99% of all decisions (inclusive of referrals) are EMOTIONAL and you must change their feelings about you as a professional. 


Your updated credentials will help accomplish that and over time you will do that. IF… you do not have a preferred listing on the US Chiropractic Directory (
CLICK HERE IF YOU NEED ONE
), they cannot see your credentials in its totality on THEIR schedule and that is the key. You need to be visible at a moment's notice. 
That equates to referrals!!


Respectfully,



Mark Studin DC, FASBE(C), DAAPM, DAAMLP


Adjunct Assistant Professor of Chiropractic, University of Bridgeport, College of Chiropractic
Adjunct Professor, Division of Clinical Sciences, Texas Chiropractic College
Educational Presenter, Accreditation Council for Continuing Medical Education Joint Partnership with the State University of New York at Buffalo, School of Medicine and Biomedical Sciences

Academy of Chiropractic
US Chiropractic Directory
631-786-4253
PLEASE TAKE FURTHER NOTICE: CONFIDENTIALITY AND PROPRIETARY INFORMATION NOTICE: This email including attachments is covered by the Electronic Communications Privacy Act (18 U.S.C. 2510-2521) and contains confidential information belonging to the sender. Nothing contained in this message or in any attachment shall constitute an Electronic Signature or be given legal effect under 44 U.S.C. 3504 Sec. 1707. The information is intended only for the use of the individual or entity to which it is addressed. If the recipient of this message is not the intended recipient, you are at this moment notified that any unauthorized disclosure, dissemination, distribution or reproduction of this message or any attachments of this communications is strictly prohibited and may be unlawful. If this communication has been received in error, please notify the sender immediately by return email, and delete or destroy this and all copies of this message and all attachments.