Academy of Chiropractic Personal Injury & Primary Spine Care Program
Quickie Consult 725
Infrastructure 167 I

From the Desk of Dr. Mark Studin
Preamble: many of these issues are small, yet each issue is just that… an issue. If you take care of the small issues, then the larger issues often take care of themselves and you can focus on the larger issues… a larger, more profitable practice and more family time.
1.  Lawyers


2.  Insurance Carriers


3.  Payments


I know what's coming…and 2017 will be easier than 2016 on what you need to do to get paid. AND… although WHAT you need to do is easier, the HOW is labor intensive.
This past week, I lectured in both Virginia and New Jersey to lawyers and I got an education at both presentations that helped me further understand and crystalize what we need to do. This year, many of the carriers' strategies are recycled issues brought to the forefront once again, so many of you who have been with me for years will be well prepared, but you need to re-dedicate yourself to certain actions.


Lawyers are a different issue. There is so much that is new and you need to increase your education on:


1.  Strain/sprain


2.  Ligament/connective tissue disorders


3.  Neurological transducers


4.  Modic Type 1 changes post-trauma


5.  Wolff's Law 


6.  X-ray mensuration


7.  Documentation


And then you need to learn how to SIMPLY communicate the above to the legal community and THAT is a daunting task! Each successive year, simply armed ONLY with your DC degree, you will slide further and further BACK in the game of practice success. You must advance through academia and clinical excellence or be like the lawyers (see the last item in the following slide and replace lawyers with doctors). That is why I have created 3 new continuing education courses that I have been working on over the last 6 months. 1 is completed, 1 is 50% complete and the last will be done by February. They are all designed to help you with the urgent trends for 2017 as I was aware last June what 2017 would bring. I, too, had to prepare in advance.  


The following is one of my slides used last Thursday in New Jersey that I used for the lawyers to get their attention.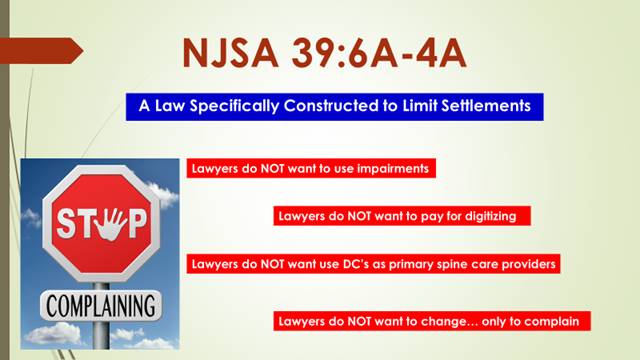 To say I was rather direct and not politically correct with the crowd would be an understatement (no shocker here). The seminar had 90 lawyer RSVP's and Dr. John Cintineo, who coordinated the meeting, had 125 lawyers show up. We were in a higher end Marriott and we had standing room only in their ballroom. It was awesome!!! This was a group effort with Drs. Robert Conti, Michael Grant, Mark Zientek, Alan Pine and Richard Sabbagh all contributing to help fill the room. 3 of these doctors are located less than 10 miles from each other and each thrives. Collectively, this is their 19th seminar at the same location and approximately 95 of the 125 have heard me speak at this venue before. That is the formula for success. The 20th seminar is already scheduled for May, 2017. 


The purpose of this slide was to let them know they have a choice; follow what I spent a full hour explaining to them (see the above slide for the topics) or continue to get "low-ball offers" from the carriers and do nothing different but continue to complain. It got their attention in a large way.


One of the other topics I taught the lawyers was ligament pathology and the following slide will illustrate the depth I went into and THEY understood the subject matter. Prior to this slide, I broke it down so simply that the complexity became a foregone conclusion.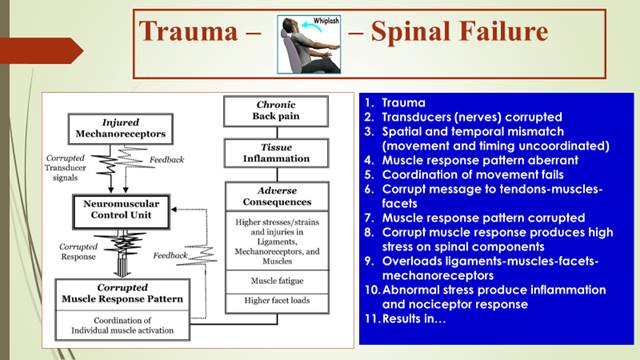 To get you to understand this subject matter so that you can teach it to the lawyers is another issue. It was NOT easy for me as I spent months researching and conferring with specialists to help me completely understand the subject matter at its most complex and simplest manners. My job is to get you to be able to teach this to lawyers so that you become their champions. Once that occurs, it will be very hard for them not to continue to refer to you for the balance of your careers because NO ONE can compete at this level. This is at the core of why the average lawyers get screwed on most of their cases and you MUST have the resolution. 


This is also a major part of what I will be doing LIVE January 21-22, 2017 in New York (
CLICK HERE TO SIGN UP
) as it will be more challenging to learn this remotely and it needs to be learned RIGHT NOW to ensure your immediate and intermediate success. It is not easy stuff to learn and even harder to be able to teach a lawyer (lay person) on very complex physiological issues that are integral to the successs of them all. Therefore, it must be done.
The carriers, they are getting bolder by the day in their denials because 99.9% of the doctors are afraid and scared as well as lazy and ignorant, which is a formula for sharp profits by the carriers. 100% of our doctors who have followed the formula to get paid (with 1 exception who was too afraid to fight back) have been paid. I have used approximately 10 doctors in 10 states to market test what needs to be done and I have also retained a lawyer specializing in reimbursement issues (located in Bremerton, Washington, which is about as far as you can get from Long Island, but I will go anywhere to help you win!!!) to ensure that we are doing it right, limiting any liability while fighting back. In New York on January 21-22, 2017,  I will have all of the final pieces of the puzzle from the lawyer to release the full program on how to get paid (
CLICK HERE TO SIGN UP
) in full and quickly on those improper denials the carriers are sending. GET PAID… you have earned it honestly and ethically.  
In case you need further demonstrative examples on how to take action, you must take on Dr. Chris Quigley's (see his childhood picture for his location) demeanor for financial success with the carriers: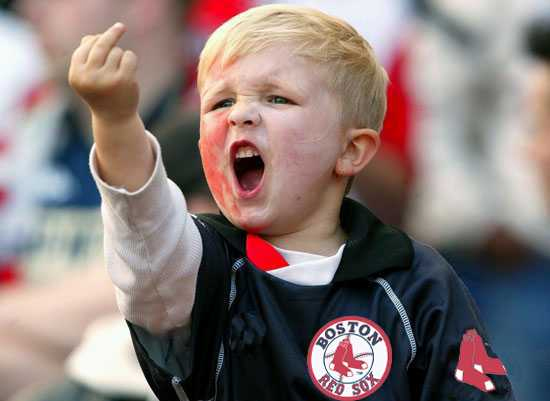 I cannot teach you everything you need to know and how to put it into action via the consults. It is too much to absorb simply in words. That is why you need to be in New York on January 21-22, 2017 (
CLICK HERE TO SIGN UP
)! Did you get the subtleness of my suggestion yet? Get your butt to NY and win vs. complaining!!! I choose for you to get paid and you need to learn how!
P.S.  This was Chris at 3 months: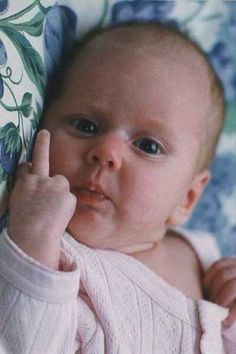 By the way, Chris is one of the most successful doctors in the nation in overturning carrier denials because he doesn't take their crap. He is so good at it that the carriers have reached out to him attempting to retain him to teach their IME doctors how to conduct themselves. That is POWER and success… and although I poke fun at him, he has my utmost respect and admiration at his resolve NOT to be bullied!!! 


I will teach you this at the highest level in January. 


That is it for now as there will be more to come with the specifics of what you need to win in 2017.
Respectfully,



Mark Studin DC, FASBE(C), DAAPM, DAAMLP


Adjunct Assistant Professor of Chiropractic, University of Bridgeport, College of Chiropractic
Adjunct Professor, Division of Clinical Sciences, Texas Chiropractic College
Educational Presenter, Accreditation Council for Continuing Medical Education Joint Partnership with the State University of New York at Buffalo, School of Medicine and Biomedical Sciences

Academy of Chiropractic
US Chiropractic Directory
631-786-4253
PLEASE TAKE FURTHER NOTICE: CONFIDENTIALITY AND PROPRIETARY INFORMATION NOTICE: This email including attachments is covered by the Electronic Communications Privacy Act (18 U.S.C. 2510-2521) and contains confidential information belonging to the sender. Nothing contained in this message or in any attachment shall constitute an Electronic Signature or be given legal effect under 44 U.S.C. 3504 Sec. 1707. The information is intended only for the use of the individual or entity to which it is addressed. If the recipient of this message is not the intended recipient, you are at this moment notified that any unauthorized disclosure, dissemination, distribution or reproduction of this message or any attachments of this communications is strictly prohibited and may be unlawful. If this communication has been received in error, please notify the sender immediately by return email, and delete or destroy this and all copies of this message and all attachments.