Academy of Chiropractic Personal Injury & Primary Spine Care Program
Quickie Consult 719
Narratives 52 N

From the Desk of Dr. Mark Studin
Preamble: many of these issues are small, yet each issue is just that… an issue. If you take care of the small issues, then the larger issues often take care of themselves and you can focus on the larger issues… a larger, more profitable practice and more family time.
Perfect Narratives Done Quickly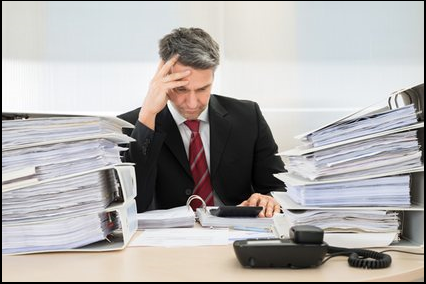 I just got off the one with one of our doctors the other day who was so backed up with narratives and incredibly stressed. I suggested, (in my own quiet and supportive way…RIGHT!!!!) that he send his notes to Dr. Michael Schonfeld, our expert report writer so that he could go forward and do what he does best, market his practice and treat his patients reminding him that in the typical 3-4 hours it takes to write a report that his time is worth more than $35 per hour. Can you make more than $35 per hour…I know so!!!! 


He then revealed to me that he was embarrassed to send his reports to be done because his notes were not up to the "Studin" standard!  Although that is not good, at least he realized it and now we have an opportunity to fix it. I told him that Dr. Schonfeld was a bit nicer than me, actually he is a whole lot nicer and will happy to work with him not only to do his reports, but to make him a better note keeper because Dr. Schonfeld does a complete record review prior to any report writing and will point out any deficiencies in the process. 


I told him the process was that Dr. Schonfeld writes the report, he then sets up a phone consult to review his findings and make suggestions on improving the clerical end of the practice. 


Case closed. He promised he would and I know he did because Michael called me to "thank" me for the referral.  The doctor sent him 9 reports to do and this doctor will no longer be pissing off 9 lawyers who are now begging for their paperwork, which is the biggest "relationship destroyer." There are reasons why many do not get PI referrals, this is a common denominator and the #1 practice destroyer, delinquent reports to lawyers as you often do not realize the statute of limitations lawyers must file reports. In this case, it is called discovery end deadlines.


So, doctors, stop wasting your time on the stuff you hate to do and focus on what you like to do! That is how you grow your practice. Click on section #16 on the Web page or 
CLICK HERE
 for specifics or simply call Dr. Schonfeld at 516-695-7732 and remember, he does not work for me, I strongly suggest his services because I have known him for over 30 years and he is extremely detailed oriented (actually he is an anal, picky bitchJ) but is perhaps the BEST narrative writer in the nation and I have an exclusive agreement with him for my clients!!! 
Respectfully,



Mark Studin DC, FASBE(C), DAAPM, DAAMLP


Adjunct Assistant Professor of Chiropractic, University of Bridgeport, College of Chiropractic
Adjunct Professor, Division of Clinical Sciences, Texas Chiropractic College
Educational Presenter, Accreditation Council for Continuing Medical Education Joint Partnership with the State University of New York at Buffalo, School of Medicine and Biomedical Sciences

Academy of Chiropractic
US Chiropractic Directory
631-786-4253
PLEASE TAKE FURTHER NOTICE: CONFIDENTIALITY AND PROPRIETARY INFORMATION NOTICE: This email including attachments is covered by the Electronic Communications Privacy Act (18 U.S.C. 2510-2521) and contains confidential information belonging to the sender. Nothing contained in this message or in any attachment shall constitute an Electronic Signature or be given legal effect under 44 U.S.C. 3504 Sec. 1707. The information is intended only for the use of the individual or entity to which it is addressed. If the recipient of this message is not the intended recipient, you are at this moment notified that any unauthorized disclosure, dissemination, distribution or reproduction of this message or any attachments of this communications is strictly prohibited and may be unlawful. If this communication has been received in error, please notify the sender immediately by return email, and delete or destroy this and all copies of this message and all attachments.