Academy of Chiropractic Personal Injury & Primary Spine Care Program
Quickie Consult 665
Clinical Information 133 CI

From the Desk of Dr. Mark Studin
Preamble: many of these issues I bring are small, yet each issue is just that… an issue. If you take care of the small issues, then you will be able to build and focus on the larger issues… a larger, more profitable practice along with more family time. 
Schwannoma

From Wikipedia, the free encyclopedia

A schwannoma (also known as an "neurilemoma, neuroma,neurolemoma and "Schwann cell tumor is a benign nerve sheath tumor composed of Schwann cells, which normally produce the insulating myelin sheath covering peripheral nerves.

Schwannomas are homogeneous tumors, consisting only of Schwann cells. The tumor cells always stay on the outside of the nerve, but the tumor itself may either push the nerve aside and/or up against a bony structure (thereby possibly causing damage). Schwannomas are relatively slow-growing. For reasons not yet understood, schwannomas are mostly benign and less than 1% become malignant, degenerating into a form of cancer known as neurofibrosarcoma. These masses are generally contained within a capsule, and so surgical removal is often successful.[3]

Schwannomas can be associated with neurofibromatosis type II, which may be due to a loss-of-function mutation in the protein merlin.[4] They are universally S-100 positive, which is a marker for cells of neural crest cell origin.

Schwannomas of the head and neck are a fairly common occurrence and can be found incidentally in 3-4% of patients at autopsy.[4] Most common of these is an acoustic neuroma, a tumor of the vestibulocochlear nerve that may lead to tinnitus and hearing loss on the affected side. Outside the cranial nerves, schwannomas may present on the flexor surfaces of the limbs. Rare occurrences of these tumors in the penis have been documented in the literature.[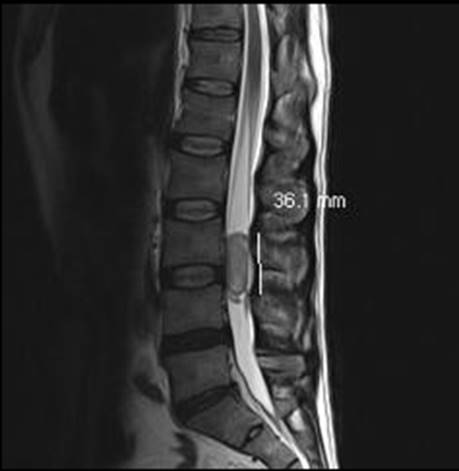 Respectfully,



Mark Studin DC, FASBE(C), DAAPM, DAAMLP


Adjunct Assistant Professor of Chiropractic, University of Bridgeport, College of Chiropractic
Adjunct Professor, Division of Clinical Sciences, Texas Chiropractic College
Educational Presenter, Accreditation Council for Continuing Medical Education Joint Partnership with the State University of New York at Buffalo, School of Medicine and Biomedical Sciences 


Academy of Chiropractic
US Chiropractic Directory
631-786-4253
PLEASE TAKE FURTHER NOTICE: CONFIDENTIALITY AND PROPRIETARY INFORMATION NOTICE: This email including attachments is covered by the Electronic Communications Privacy Act (18 U.S.C. 2510-2521) and contains confidential information belonging to the sender. Nothing contained in this message or in any attachment shall constitute an Electronic Signature or be given legal effect under 44 U.S.C. 3504 Sec. 1707. The information is intended only for the use of the individual or entity to which it is addressed. If the recipient of this message is not the intended recipient, you are at this moment notified that any unauthorized disclosure, dissemination, distribution or reproduction of this message or any attachments of this communications is strictly prohibited and may be unlawful. If this communication has been received in error, please notify the sender immediately by return email, and delete or destroy this and all copies of this message and all attachments.