Academy of Chiropractic Personal Injury & Primary Spine Care Program
Quickie Consult 652
Office Systems 54 OS

From the Desk of Dr. Mark Studin
Preamble: many of these issues I bring are small, yet each issue is just that… an issue. If you take care of the small issues, then you will be able to build and focus on the larger issues… a larger, more profitable practice along with more family time. 
"Post-Vacation Kick in the Butt"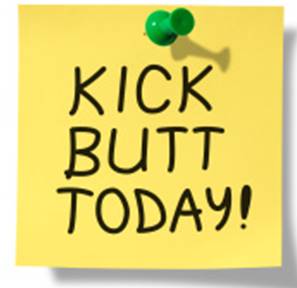 The most challenging 2 days of practice of the year are January 2
nd
 and July 15
th
 (or about). The last 2 weeks in December and the first 2 weeks in July are historically the most popular vacation times of the year. As a result, practice volume often dips at those times and you need to have a plan to get your patient volume back to the pre-vacation volume and then grow. 
Here is the action plan:


1.  Have your staff confirm every appointment on the schedule for the first week, no matter how solid the patient is


2.  Send a research piece to your patients via email just to stay in their "face."


3.  Ensure that your current patients are your "friends" in social media and send a post about regular care


4.  I would send a post-card to each patient wishing them a happy "post-holiday." It's different and will get their attention. And no…I do not have any such card, so don't ask… be creative!!! 


5.  Either take a new course that you haven't, or if you have taken every course ask me for set of codes to repeat a course and I will happily do so (no charge). You need to get your head together


6.  Add a citation to your CV and send that to your referral sources to keep you in their "face."


7.  Come to the Hamptons for a jetboat day during the summer going water café hopping with the "rich and famous" and talk "shop" all day… WE are having one tomorrow and then again in August. This will get your head moving in the right direction and beyond!!!


There is a reason that some doctors are perpetually busier than others!!! 


Take action or get the hell out of the way of those who are!!


Respectfully,



Mark Studin DC, FASBE(C), DAAPM, DAAMLP


Adjunct Assistant Professor of Chiropractic, University of Bridgeport, College of Chiropractic
Adjunct Professor, Division of Clinical Sciences, Texas Chiropractic College
Educational Presenter, Accreditation Council for Continuing Medical Education Joint Partnership with the State University of New York at Buffalo, School of Medicine and Biomedical Sciences 


Academy of Chiropractic
US Chiropractic Directory
631-786-4253
PLEASE TAKE FURTHER NOTICE: CONFIDENTIALITY AND PROPRIETARY INFORMATION NOTICE: This email including attachments is covered by the Electronic Communications Privacy Act (18 U.S.C. 2510-2521) and contains confidential information belonging to the sender. Nothing contained in this message or in any attachment shall constitute an Electronic Signature or be given legal effect under 44 U.S.C. 3504 Sec. 1707. The information is intended only for the use of the individual or entity to which it is addressed. If the recipient of this message is not the intended recipient, you are at this moment notified that any unauthorized disclosure, dissemination, distribution or reproduction of this message or any attachments of this communications is strictly prohibited and may be unlawful. If this communication has been received in error, please notify the sender immediately by return email, and delete or destroy this and all copies of this message and all attachments.