Academy of Chiropractic Personal Injury & Primary Spine Care Program
Quickie Consult 648
Marketing 49 G

From the Desk of Dr. Mark Studin
Preamble: many of these issues I bring are small, yet each issue is just that… an issue. If you take care of the small issues, then you will be able to build and focus on the larger issues… a larger, more profitable practice along with more family time. 
"Educating Lawyers and MD's"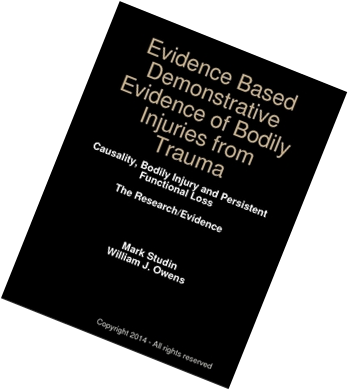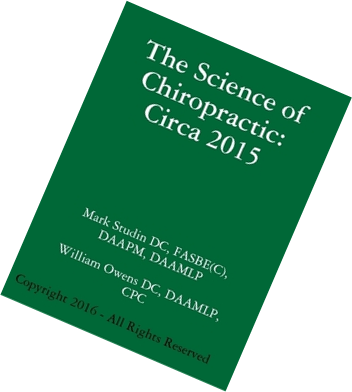 This past week I got many calls from doctors nationally who had last minute meetings with both lawyers and medical doctors and wanted in both genres to collaborate and get referrals. They wanted to know what is the best research papers to bring with them and then how to communicate the results. This question mandated that the doctor bring photocopies of articles or bimonthly fliers to support their argument about placing chiropractic as the Primary Spine Care Provider. 


Both your credentials and the scientific literature is the core of my strategy to place you as the Primary Spine Care Provider, which again simply means that you are the first referral option for every referral source because you are the solution to their business as well as for the referred. In order to maximize your results as the Primary Spine Care Provider you MUST be prepared!!!! Remember the adage of the 6 P's, "proper planning prevents piss poor performance!"


In every instance I asked the doctor "do you have a copy of the book to give the lawyer or the medical specialist? In each instance the doctor said "no" and realized that is takes 5-6 days to get a copy and that would be too late, therefore it was off to the copy machine with a lost opportunity. Now it's time to think like the referral source; what are you more likely to be impressed with; a few sheets of paper in a 3-ringed binder or a book?  What are you more likely to keep in your library for future reference, a 3-ringed binder or a book? AND… always remember to put inside the front cover: courtesy of [your name address and phone number]. 


In each instance, it creates the DUHHHH!!! factor of what you should do! From a financial perspective, it is far less costly to get the book then photocopy 101 pages in color at Staples. These are investments in your success and you need the tools at your fingertips at every instance. 


Therefore, you should have at least 2 of each book in your office at any given time so you can be prepared and create the "best first impression." In addition, at the meeting you can always say that you have a relationship with the author, who is a professor in both medical and chiropractic academia and you can get him on the phone at any time to answer questions and clarify any issue. That is powerful in any meeting.


There is a reason why some keep winning at unprecedented levels while others keep struggling. 


Practice the 6 P's and WIN!!!


Respectfully,



Mark Studin DC, FASBE(C), DAAPM, DAAMLP


Adjunct Assistant Professor of Chiropractic, University of Bridgeport, College of Chiropractic
Adjunct Professor, Division of Clinical Sciences, Texas Chiropractic College
Educational Presenter, Accreditation Council for Continuing Medical Education Joint Partnership with the State University of New York at Buffalo, School of Medicine and Biomedical Sciences 


Academy of Chiropractic
US Chiropractic Directory
631-786-4253
PLEASE TAKE FURTHER NOTICE: CONFIDENTIALITY AND PROPRIETARY INFORMATION NOTICE: This email including attachments is covered by the Electronic Communications Privacy Act (18 U.S.C. 2510-2521) and contains confidential information belonging to the sender. Nothing contained in this message or in any attachment shall constitute an Electronic Signature or be given legal effect under 44 U.S.C. 3504 Sec. 1707. The information is intended only for the use of the individual or entity to which it is addressed. If the recipient of this message is not the intended recipient, you are at this moment notified that any unauthorized disclosure, dissemination, distribution or reproduction of this message or any attachments of this communications is strictly prohibited and may be unlawful. If this communication has been received in error, please notify the sender immediately by return email, and delete or destroy this and all copies of this message and all attachments.