Academy of Chiropractic Personal Injury & Primary Spine Care Program
Quickie Consult 624
Office Systems 53 OS

From the Desk of Dr. Mark Studin
Preamble: many of these issues I bring are small, yet each issue is just that… an issue. If you take care of the small issues, then you will be able to build and focus on the larger issues… a larger, more profitable practice along with more family time. 
"Staff: The Double Edge Sword"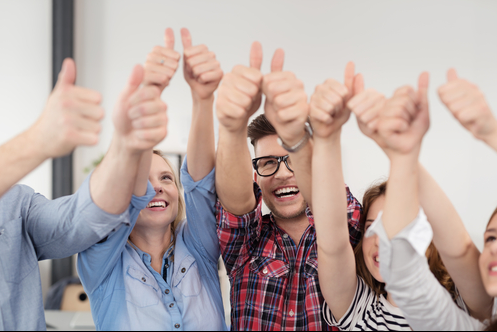 I have long touted the up and downside of staff and the MANDATE to have a Staff Office Policy. That policy is critical to the security to your practice and in most states it is law. 


NOTE: Should you not have an office policy, 
click here
 to find one


Beyond the legal issues and security of your practice, your staff can either enhance or destroy your practice. The first hard rule is that you should NEVER be friends with your staff inclusive of sharing personal secrets, dining together, spending time off with them or any other social endeavor that will bind you as friends as well as inviting them to your home. They are your staff and should be treated at an arm's length.  I am telling you that from personal experience as I often didn't follow that rule and it "bit me in the ass" multiple times because I was too stupid to believe any of the above. My lack of belief cost me dearly! 


However, the other side of the equation is that your staff members are wonderful people with families, lives, needs and often have a better relationship with your patients than you do. As a result, they need to be well taken care of that goes beyond securing a paycheck at the end of the week. The hard rule is that a happy staff makes for a happy office and patients like to go to a happy place, therefore you need to ensure your staff is happy with everything about their job that goes well beyond getting paid. 


During the holiday's I strongly suggest that you have a staff party. For me, that meant taking the entire staff out to a luncheon (no spouses) in a "high scale" restaurant. If often costed more than $1500 for lunch as we were typically over 20 people. We played "Secret Santa" and all the other silly things you do at an office party. Each staff member got to "roast me" and in their holiday bonus, I always wrote a personal note to thank them and that note was expansive and took me quote some time to complete. 


During the year, I purchased uniforms for the staff (2 sets of scrubs) and if they needed more I always paid for more. At times, we help contests on who would have the best statistics, the collections department in percentage collections or the front desk for percentage of appointments kept. The winner got taken to lunch and given a bonus. I also went out of my way to compliment staff members on a regular basis, but always in private to make sure they felt special. I never singled any individual out for either being good or bad and when complimenting them I would start with "I caught you doing something good!" 


I also had in my staff office policy that they needed to attend seminars no less than twice yearly that can or not include weekends. This was part of their weekly salary (no additional compensation) and was usually centered on either practice growth or personal growth to foster "team building." Those that were with me for years commented how they personally benefitted from the programs and made the office happier and more productive. 


Regular office meetings that were either before hours or during lunch (the staff got to choose) were also critical as they resolved "system breakdowns" and allowed me to constantly impart my vision for the practice. The meetings set the tone for a level of cleanliness in the office that I wanted unparalleled in a professional setting without being sterile and I wanted a smile to be the first and last thing the patient noticed when coming or going.  


Movie tickets, dinners, gift cards and other items were regular occurrences in our office s gifts to the staff because in the end, they cost pennies but paid huge dividends with a very happy staff. However, in the end, a regular "thank you for a job well done" went the furthest along with catching them doing something good. 


Never lose sight of the fact that your staff can destroy your practice and without the right office policy can hurt you badly financially. However, with the right staff office policy you can practice with a level of insulation against that 1 staff member out of all you will hire in your career and allow you to safely focus on supporting, encouraging, educating and praising the rest of your staff for an entire career. 


Happy Staff = Practice Growth




Respectfully,



Mark Studin DC, FASBE(C), DAAPM, DAAMLP


Adjunct Assistant Professor of Chiropractic, University of Bridgeport, College of Chiropractic
Adjunct Professor, Division of Clinical Sciences, Texas Chiropractic College
Educational Presenter, Accreditation Council for Continuing Medical Education Joint Partnership with the State University of New York at Buffalo, School of Medicine and Biomedical Sciences 


Academy of Chiropractic
US Chiropractic Directory
631-786-4253
PLEASE TAKE FURTHER NOTICE: CONFIDENTIALITY AND PROPRIETARY INFORMATION NOTICE: This email including attachments is covered by the Electronic Communications Privacy Act (18 U.S.C. 2510-2521) and contains confidential information belonging to the sender. Nothing contained in this message or in any attachment shall constitute an Electronic Signature or be given legal effect under 44 U.S.C. 3504 Sec. 1707. The information is intended only for the use of the individual or entity to which it is addressed. If the recipient of this message is not the intended recipient, you are at this moment notified that any unauthorized disclosure, dissemination, distribution or reproduction of this message or any attachments of this communications is strictly prohibited and may be unlawful. If this communication has been received in error, please notify the sender immediately by return email, and delete or destroy this and all copies of this message and all attachments.