Academy of Chiropractic Personal Injury & Primary Spine Care Program
Quickie Consult 624
Infrastructure 149 I

From the Desk of Dr. Mark Studin
Preamble: many of these issues I bring are small, yet each issue is just that… an issue. If you take care of the small issues, then you will be able to build and focus on the larger issues… a larger, more profitable practice along with more family time. 
The Secret to Your Success Revealed…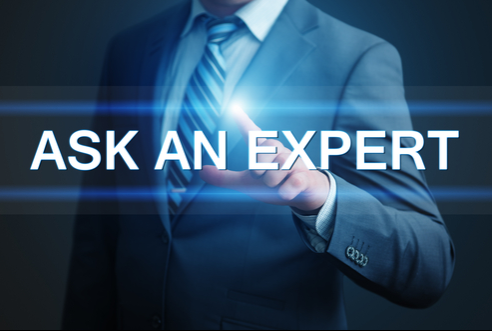 Are you an expert or just someone who has a little more information than the average chiropractor/medical doctor/accident specialist? This is the question your referral sources will also ask, especially lawyers and medical specialists. What I want you to do is ask yourself the same question because you know the answer. I have family members who are considered authorities in the world in their medical specialties from pediatric ophthalmic surgery to oncology to plastic surgery to radiology, and they all have one thing in common; they are constantly taking graduate level medical courses and traveling the world to stay on top. The reality is, it is much easier to get on top than it is to stay there. However, the common denominator for all of these experts is they are highly sought after and never worry about getting new patients. In fact, most have to limit the cases they take due to a lack of time. 


If you are one of the above who just has a little more information than the average chiropractor/medical doctor/accident specialist, that makes you full of crap and it's a short amount of time until every professional referral source will know that…Game over…You lose and it is business as usual, scrambling for your next new case. 


Yesterday, I posted a "white paper" on motor vehicle accidents and tires on the US Chiropractic Directory (
http://uschirodirectory.com/medical-legal-white-papers.html
) and less than 20 of you read the article. If you want to be the expert with lawyers, then you need to understand as much of their industry as possible to help guide THEM as well as filling in your general knowledge. The article is very short and will give you a better understanding of causality that will help give you cultural authority over the lawyers in your communication once you start speaking with them. It is about learning and understanding with credentials to certify you as the expert and it is my responsibility to give you the tools to maintain your expert status. Most of those tools are FREE! 
Too many of you have complained that lawyers don't give you second meetings, don't refer after a good meeting and don't refer their fellow lawyers to send you patients. In part, it is because you are not interesting when it comes to their needs. Many of you are still stuck in the demented world of the average chiropractor hung up on your technique or your supreme ability as a HEALER. Let's make this real, you "schlep bones" for a living and the body does the rest. What makes you special is not your ability to move a bone because ANYBODY with a little training can do that. 


What makes you special, as verified by those who are ultra-successful, is everything else exclusive of treating. For the lawyer, it is your knowledge of "everything causality," accurately and thoroughly diagnosing and documenting, and finally, your credentials. For the medical specialist, it is exclusively diagnosing and communicating at a peer level based upon your knowledge. 


When I post "medical-legal white papers," they are specifically written for lawyers and you need to "own" the material and then ensure every lawyer you know has the info, preferably in an email link, so you can also include another embedded link to your landing page on the US Chiropractic Directory. This is where you MUST have your CV posted on the site or you have wasted another opportunity. 


I would like to say these are the little things, but that would be inaccurate. These are the BIG things and most of you have made an active decision NOT to do what is required and have lost an opportunity.


I am often asked what the single most important thing to do in marketing growing a large practice is and my answer is simply: there is no ONE THING, it is the totality of everything you do and it is a process. It starts with the consultations, then goes to the academic courses, followed by the 2 live events every year and is supplemented by updated consults, research information and white papers. 


I just gave you the secret to your success in practice…Read the above paragraph over and over until you have it memorized…This is your new mantra!!!
Respectfully,



Mark Studin DC, FASBE(C), DAAPM, DAAMLP


Adjunct Assistant Professor of Chiropractic, University of Bridgeport, College of Chiropractic
Adjunct Professor, Division of Clinical Sciences, Texas Chiropractic College
Educational Presenter, Accreditation Council for Continuing Medical Education Joint Partnership with the State University of New York at Buffalo, School of Medicine and Biomedical Sciences 


Academy of Chiropractic
US Chiropractic Directory
631-786-4253
PLEASE TAKE FURTHER NOTICE: CONFIDENTIALITY AND PROPRIETARY INFORMATION NOTICE: This email including attachments is covered by the Electronic Communications Privacy Act (18 U.S.C. 2510-2521) and contains confidential information belonging to the sender. Nothing contained in this message or in any attachment shall constitute an Electronic Signature or be given legal effect under 44 U.S.C. 3504 Sec. 1707. The information is intended only for the use of the individual or entity to which it is addressed. If the recipient of this message is not the intended recipient, you are at this moment notified that any unauthorized disclosure, dissemination, distribution or reproduction of this message or any attachments of this communications is strictly prohibited and may be unlawful. If this communication has been received in error, please notify the sender immediately by return email, and delete or destroy this and all copies of this message and all attachments.