Academy of Chiropractic Personal Injury & Primary Spine Care Program
Quickie Consult 611
Testifying 8 T

From the Desk of Dr. Mark Studin
Preamble: many of these issues I bring are small, yet each issue is just that… an issue. If you take care of the small issues, then you will be able to build and focus on the larger issues… a larger, more profitable practice along with more family time. 
"Nailing It in Court & Then Getting Nailed"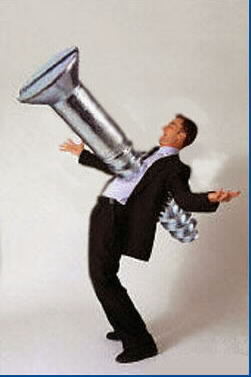 I received this from a client in North Carolina who was in the program for a few months and then dropped out. He only learned part of the lesson… but missed out on the most important one… getting paid!!! 


Mark,.


I wanted to share with you a small win.  I testified in court last week on let's just say what some would consider a challenging argument to present to a jury. My patient injured in a tractor trailer accident had a prior history of low back pain, sciatica, degeneration.  He was at the ER for these complaints 2x in the four months before the crash.


He also went 11 months between the initial date of the crash until he presented to my office...a considerable "gap in treatment" He did go to the ER the day of the MVC. The surgeon who ended up operating on his lumbar spine who graduated magna cumulate at Harvard would not testify to the causation being from the MVC. A lot of what could be considered challenging obstacles in a med-legal case.


The jury felt my testimony made sense and sided with my patient.


What I learned was a live testimony is very powerful when done correctly like you teach, prepared and aware of all the potential issues.  I chose to address them and present them to the jury in my opinion.


A chiropractic expert can carry as much weight as any other specialist.


Being in court is nothing close to what you see on TV or the movies.  There is not an audience hanging on every detail.  Your program has helped me immensely be prepared and confident in all of my recent testimonies (4-5 a year) and I wanted to thank you for this.  Besides the Croft training there is nothing like this and please keep up the great work.


On a side note my patient's lawyer freaked out when I requested a $2,000 fee for going to court.  They even threaten that I was subpoenaed and a Sheriff may come to my office.  Even though I had no payment, I found this funny and insulting at the same time.  They said they never have been charged by a chiropractor before for testifying.  I'm not sure if this is the even true but it was very frustrating to have to be arguing with them as well.


I have not quit your program I'm just taking a rest. I'll be back in!  Thanks again and again! 



A great morale victory, which to mean equates to LOSING… He got screwed and guess who did the screwing? The doctor screwed himself because:


1.  He charged too little, as a practitioner for his approximate 10 years in practice he should have charged $2500


2.  OR… he should have charged ZERO and been clear about that up front as recommended in the program to build bridges


3.  If he charges, he should have collected his money 3 weeks in advance that was non-refundable as he would have had to cancel a day of patients


4.  If… he was going to charge, then he should have sent a bill to the lawyer well in advance either through faxing with a fax back receipt or a certified letter with a return receipt to ensure proof that the lawyer had the bill. This doctor has no recourse!!!


Me…I don't usually charge for testimony if I have treated the patient for at least 4 weeks of consecutive care. However, in those cases I do testify, I GET PAID. Moral victories are for those who fail and are commonly known as losers. 


Getting paid is not a bad thing, it is not amoral, it is not unprofessional, it is not illegal, it is not unusual for a doctor to get paid for their time and it is what you do if you are going to stay with me… BECAUSE you are the best at what you do and people have to pay you for your time and opinion BECAUSE those "scum-sucking" lawyers made a lot of money from that doctor.


If that doctor would have stayed in program and made a 30 second phone call he would have made enough money to pay for the program for an entire year!!!! Some people are so penny-wise and dollar foolish that are fighting for a small fortune while I am working on making them a large fortune!!!! In my tribe we call them schmucks!


Respectfully,



Mark Studin DC, FASBE(C), DAAPM, DAAMLP
Adjunct Assistant Professor of Chiropractic, University of Bridgeport, College of Chiropractic
Adjunct Professor, Division of Clinical Sciences, Texas Chiropractic College
Educational Presenter, Accreditation Council for Continuing Medical Education Joint Partnership with the State University of New York at Buffalo, School of Medicine and Biomedical Sciences 


Academy of Chiropractic
US Chiropractic Directory
631-786-4253
PLEASE TAKE FURTHER NOTICE: CONFIDENTIALITY AND PROPRIETARY INFORMATION NOTICE: This email including attachments is covered by the Electronic Communications Privacy Act (18 U.S.C. 2510-2521) and contains confidential information belonging to the sender. Nothing contained in this message or in any attachment shall constitute an Electronic Signature or be given legal effect under 44 U.S.C. 3504 Sec. 1707. The information is intended only for the use of the individual or entity to which it is addressed. If the recipient of this message is not the intended recipient, you are at this moment notified that any unauthorized disclosure, dissemination, distribution or reproduction of this message or any attachments of this communications is strictly prohibited and may be unlawful. If this communication has been received in error, please notify the sender immediately by return email, and delete or destroy this and all copies of this message and all attachments.