Academy of Chiropractic Personal Injury & Primary Spine Care Program
Quickie Consult 542
Narratives 39 N

From the Desk of Dr. Mark Studin
Preamble: Many of the issues I bring to you are very small, yet each issue is just that, an issue. If you take care of the small issues, then you will be able to build and more importantly, focus on the bigger issues...a larger practice and more family time.
"TOP 10 Schonfeld List of Narrative Failures"
Many of you use Dr. Schonfeld's service of having narratives written for you (Section #16 of the consultations). How he does a 3-4 hour narrative for $125 is beyond me, but I am not saying anything to mess this up for you as the service is between you and him... but... he sent this to me while I was away to highlight the 10 most common areas that need to be done better.
Success in personal injury is getting so much easier as we learn more, but so much more demanding in maintaining that success based upon the needs of the 1) lawyers 2) courts 3) carriers and 4) licensure boards. It appears that as the years go on, the paperwork is getting more demanding "eating up" more and more of our time. This is another reason why programs like the EMR macro program is so critical... It all leads to meeting all the needs of the BIG 4 (listed previously) in a more efficient manner without cutting corners that will either get you not paid or put you in a position to defend yourself. 
Dr. Schonfeld is purely focused on the needs of the medical-legal process and the following list must be handled EVERY time in order to maintain successful "long-term" relationships with lawyers. 
10. Patients name not on evaluation forms (and/or date)9. No manual muscle testing8. No reflexes tested7. No sensory evaluation performed6. No Range of Motion performed for all involved areas5. No VAS (0/10) pain scales or only one 4. VAS for all painful areas3. No positive orthopedic tests at all2. No Gap in care prior to final evaluation or final evaluation done and still treating1. Great initial evaluation almost non-existent final exam
#1 Epic Failure:
No final functional losses documented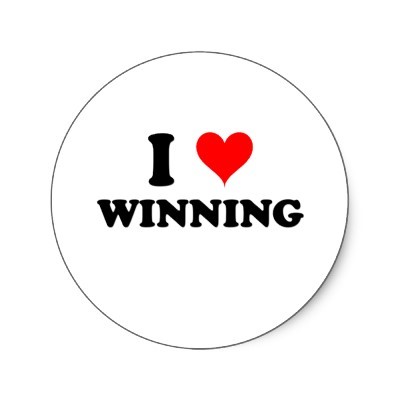 Respectfully,



Mark Studin DC, FASBE(C), DAAPM, DAAMLP
Adjunct Assistant Professor of Chiropractic, University of Bridgeport, College of Chiropractic
Adjunct Professor, Division of Clinical Sciences, Texas Chiropractic College
Educational Presenter, Accreditation Council for Continuing Medical Education Joint Partnership with the State University of New York at Buffalo, School of Medicine and Biomedical Sciences 
Academy of Chiropractic
US Chiropractic Directory
631-786-4253
PLEASE TAKE FURTHER NOTICE: CONFIDENTIALITY AND PROPRIETARY INFORMATION NOTICE: This email including attachments is covered by the Electronic Communications Privacy Act (18 U.S.C. 2510-2521) and contains confidential information belonging to the sender. Nothing contained in this message or in any attachment shall constitute an Electronic Signature or be given legal effect under 44 U.S.C. 3504 Sec. 1707. The information is intended only for the use of the individual or entity to which it is addressed. If the recipient of this message is not the intended recipient, you are at this moment notified that any unauthorized disclosure, dissemination, distribution or reproduction of this message or any attachments of this communications is strictly prohibited and may be unlawful. If this communication has been received in error, please notify the sender immediately by return email, and delete or destroy this and all copies of this message and all attachments.