Academy of Chiropractic Personal Injury & Primary Spine Care Program
Quickie Consult 538
Office Systems 48 OS

From the Desk of Dr. Mark Studin
Preamble: Many of the issues I bring to you are very small, yet each issue is just that, an issue. If you take care of the small issues, then you will be able to build and more importantly, focus on the bigger issues...a larger practice and more family time.
"Abdication: The surest path towards failure"
The Perils of Abdicating the Running of Your Office to Your Staff

You think that she is great, the best staff member you ever had and you elevate her status to "office manager." She does everything from book appointments to sleuthing down the best billing system and then learns the system and trains everyone. She makes the deposits to the bank, does the hiring and firing and she is central to everything but giving you "happy endings" (hopefully not!).
Reference: http://dictionary.reference.com/browse/abdicate 
ABDICATION
verb (used without object), abdicated, abdicating.
to renounce or relinquish a throne, right, power, claim, responsibility, orthe like, especially in a formal manner:
The aging founder of the firm decided to abdicate.
verb (used with object), abdicated, abdicating.
to give up or renounce (authority, duties, an office, etc.), especially ina voluntary, public, or formal manner:
The STUDIN Definition: Congratulation's, you now go to work for your staff!!! As we say in my tribe: Mazel Tov, you now gave your entire practice and financial success opportunity to a person who could not make it on their own, so they came to work for you at a paltry salary…but you are relying on them to make you a fortune!
Congratulations, you have abdicated your entire business and chances of success to your staff!!!
My tribe also has another word for that: Schmuck!!
Let's try another word: Delegate
Reference : http://study.com/academy/lesson/what-is-delegation-definition-parties-duties.html

The key difference is that your sDelegation: Delegation occurs when a party to the contracttransfers the responsibility and authority for performing a particular contractual duty to another party. Delegation doesn't involve the transfer of contractual rights.
taff is being given the privilege of performing certain acts of which you authorize them to do with your full knowledge and you are NOT transferring contractual rights, or the right to make decisions.
Understanding the difference between abdication and delegation is the difference between success and failure in most professional practices/businesses.
Do you:
Know the passwords for EVERY computer program in your office
Have to ask your staff how to gain access to programs
Know how to do the billing
Know how to generate reports
Know your statistics
Give your staff access to your checking or savings account
Let a staff member make decisions on hiring and firing
Take the opinion of a staff member over that of your wife/husband
If any of the above describe your office, you have abdicated your success to a staff member, again who cannot make it on their own and you are on that slippery slope to failure. It's only a matter of time. You do not need to know every facet of the billing or do the billing. You have to know enough to be able to fire ANYONE in your office and have your office still function so that you can train the next person. Perhaps it will take creating an operations manual, just like "real businesses" do.
This is also why I mandate (along with many other state regulatory agencies) that you have a staff office policy to ensure that no one staff member takes advantage of you without consequences. Staff is incredible, valuable and cherished people in your life… but they are not family and there needs to be a healthy separation in a VERY professional manner. The failure to do so, will be the beginning of your failure.
Caveat Emptor!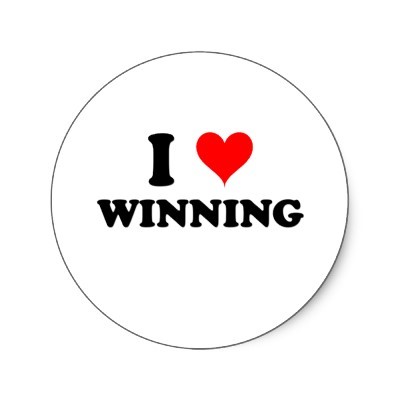 Respectfully,



Mark Studin DC, FASBE(C), DAAPM, DAAMLP


Adjunct Assistant Professor of Chiropractic, University of Bridgeport, College of Chiropractic
Adjunct Professor, Division of Clinical Sciences, Texas Chiropractic College
Educational Presenter, Accreditation Council for Continuing Medical Education Joint Partnership with the State University of New York at Buffalo, School of Medicine and Biomedical Sciences 
Academy of Chiropractic
US Chiropractic Directory
631-786-4253
PLEASE TAKE FURTHER NOTICE: CONFIDENTIALITY AND PROPRIETARY INFORMATION NOTICE: This email including attachments is covered by the Electronic Communications Privacy Act (18 U.S.C. 2510-2521) and contains confidential information belonging to the sender. Nothing contained in this message or in any attachment shall constitute an Electronic Signature or be given legal effect under 44 U.S.C. 3504 Sec. 1707. The information is intended only for the use of the individual or entity to which it is addressed. If the recipient of this message is not the intended recipient, you are at this moment notified that any unauthorized disclosure, dissemination, distribution or reproduction of this message or any attachments of this communications is strictly prohibited and may be unlawful. If this communication has been received in error, please notify the sender immediately by return email, and delete or destroy this and all copies of this message and all attachments.