Academy of Chiropractic Personal Injury & Primary Spine Care Program
Quickie Consult 537
Clinical Information 87 CI

From the Desk of Dr. Mark Studin
Preamble: Many of the issues I bring to you are very small, yet each issue is just that, an issue. If you take care of the small issues, then you will be able to build and more importantly, focus on the bigger issues...a larger practice and more family time.
The Perils of Abdication Diagnosis to Medical Specialists
The patient was in a head-on accident 6 months prior and was diagnosed in a prestigious teaching hospital in Los Angeles with rotator cuff tears and strain/sprain issues in the spine. The treatment was therapy for the shoulder, opiates for the pain and a cervical distraction pump for the strain/sprain by the neurologist and sent on his way.
After looking at this patient (a tennis pro) I visualized that his left thenar eminence was atrophied and upon a 5 second (in the tennis shop) muscle test of his hand, realize that he had a probable double crush syndrome. I referred him to one of our "well credentialed DC's" in the NY area where the patient is staying for the summer. The DC performed an EMG/NCV and confirmed the double crush and ordered an MRI of the cervical spine. The results are as follows: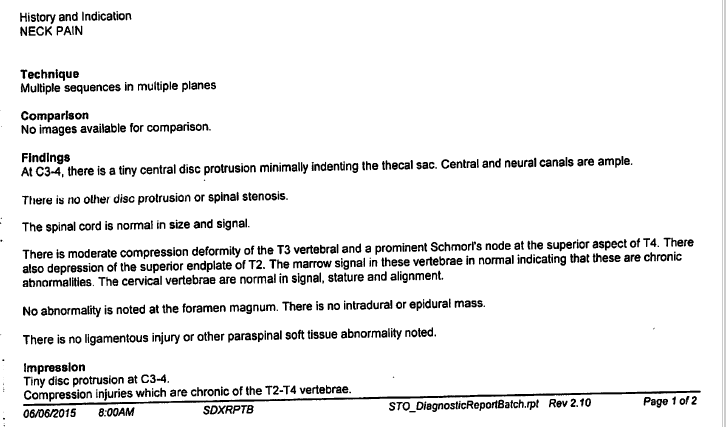 There is a small herniation, but there are 3 fractured vertebrate, with an end-plate fracture (Schmorl's node) that are now reported as chronic as it is 6 months later and the Modic type 1 reaction has abated and is now entrenched in Modic type 2.
NOTE: If you don't understand that you MUST take the MRI course as that reasoning is critical to understand in being expert in trauma care.
The patient now can be managed properly with an accurate diagnosis and the patient also has a sense of reality to his pain as he was told that he should be able to better tolerate a strain/sprain with shoulder problems.
P.S. The first chiropractic adjustment has helped his shoulder regain normal motion about 50%. 
NEVER assume that a medical specialist in a teaching hospital knows more than you… I have designed your training to ensure you are equally or better educated and equipped to triage and manage the spinal trauma cases short of performing surgery. You will never be a "second class" diagnostician!!!!!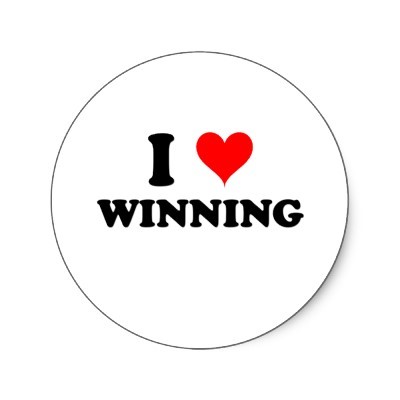 Respectfully,



Mark Studin DC, FASBE(C), DAAPM, DAAMLP


Adjunct Assistant Professor of Chiropractic, University of Bridgeport, College of Chiropractic
Adjunct Professor, Division of Clinical Sciences, Texas Chiropractic College
Educational Presenter, Accreditation Council for Continuing Medical Education Joint Partnership with the State University of New York at Buffalo, School of Medicine and Biomedical Sciences 
Academy of Chiropractic
US Chiropractic Directory
631-786-4253
PLEASE TAKE FURTHER NOTICE: CONFIDENTIALITY AND PROPRIETARY INFORMATION NOTICE: This email including attachments is covered by the Electronic Communications Privacy Act (18 U.S.C. 2510-2521) and contains confidential information belonging to the sender. Nothing contained in this message or in any attachment shall constitute an Electronic Signature or be given legal effect under 44 U.S.C. 3504 Sec. 1707. The information is intended only for the use of the individual or entity to which it is addressed. If the recipient of this message is not the intended recipient, you are at this moment notified that any unauthorized disclosure, dissemination, distribution or reproduction of this message or any attachments of this communications is strictly prohibited and may be unlawful. If this communication has been received in error, please notify the sender immediately by return email, and delete or destroy this and all copies of this message and all attachments.