Academy of Chiropractic Personal Injury & Primary Spine Care Program
Quickie Consult 534
Marketing 33 G

From the Desk of Dr. Mark Studin
Preamble: Many of the issues I bring to you are very small, yet each issue is just that, an issue. If you take care of the small issues, then you will be able to build and more importantly, focus on the bigger issues...a larger practice and more family time.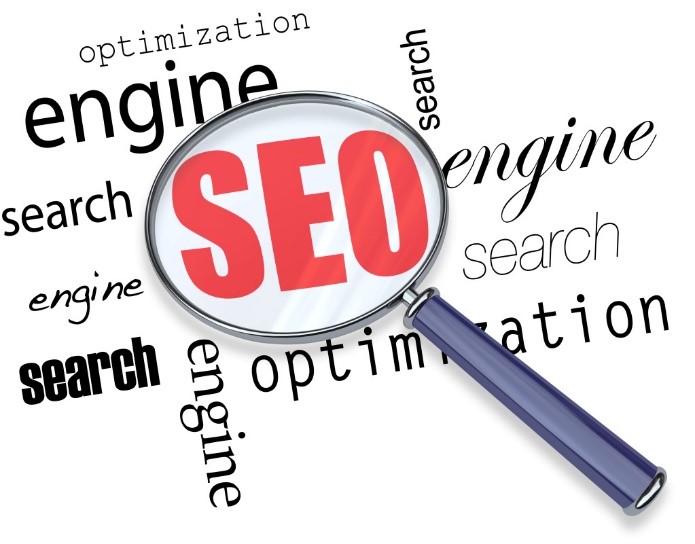 Search engine optimization or the ability to come up first or close to the top of the search engines is integral in most modern businesses in today's workplace. Large companies spend a significant percentage of their gross collections on search engine optimization because they realize it's no longer the future it's very much "today." In healthcare we are no different.
Many sources reveal that web traffic is the number one source of referrals. Contemporary offices that take advantage of the Internet and realizes that SEO is a critical part of that success do well. What many doctors don't realize is that the search engines like Google change their algorithm (programming) so that there are different requirements to be considered high up in the search engines. They do this to ensure our perpetual marketplace where consumers have to be constantly purchasing products to stay competitive. This is one of the reasons why Google is one of the wealthiest entities in the world.
The next big marketing push which is occurring as we speak is social media marketing. As I explained previously I spent $3000 a month as recently as one year ago to market my consulting business where currently I am spending $299 a month. I extended my staff to do the same for you and simply go to number 17 on the consulting page to sign up if you so desire (you should run as fast as you can to do that!). Remember if you don't, the person around the corner is currently doing the very same thing to "steal" your market share. This is one scenario where competition matters and those who posts first usually wins.
Regarding SEO changes, Google has just changed their algorithm to completely knock you out of your organic searches (unpaid) if your website is not programmed with responsive CSS. This means that your site automatically changes its sizing dimension to fit the device you are using (i.e. tablets, smartphones, desktops, etc.). This requires a programming change and is a relatively inexpensive fix to the new algorithmic requirements and is mandatory to stay competitive.
Should you need a company to make those changes for you I have arranged for US Digital Sciences Corporation to work with you and they can be reached at 631-828-5585. Please let them know that I referred you so that you can get discounted pricing for the necessary changes on your site.
I strongly urge each of you in order to stay competitive to:
1.  Have a responsive customized website
2.  Do a pay per click program
3.  Social media marketing
Respectfully,



Mark Studin DC, FASBE(C), DAAPM, DAAMLP


Adjunct Assistant Professor of Chiropractic, University of Bridgeport, College of Chiropractic
Adjunct Professor, Division of Clinical Sciences, Texas Chiropractic College
Educational Presenter, Accreditation Council for Continuing Medical Education Joint Partnership with the State University of New York at Buffalo, School of Medicine and Biomedical Sciences
Academy of Chiropractic
US Chiropractic Directory
631-786-4253
PLEASE TAKE FURTHER NOTICE: CONFIDENTIALITY AND PROPRIETARY INFORMATION NOTICE: This email including attachments is covered by the Electronic Communications Privacy Act (18 U.S.C. 2510-2521) and contains confidential information belonging to the sender. Nothing contained in this message or in any attachment shall constitute an Electronic Signature or be given legal effect under 44 U.S.C. 3504 Sec. 1707. The information is intended only for the use of the individual or entity to which it is addressed. If the recipient of this message is not the intended recipient, you are at this moment notified that any unauthorized disclosure, dissemination, distribution or reproduction of this message or any attachments of this communications is strictly prohibited and may be unlawful. If this communication has been received in error, please notify the sender immediately by return email, and delete or destroy this and all copies of this message and all attachments.