Academy of Chiropractic Personal Injury & Primary Spine Care Program
Quickie Consult 530
Lawyers Meetings and Communication 46 L

From the Desk of Dr. Mark Studin
Preamble: Many of the issues I bring to you are very small, yet each issue is just that, an issue. If you take care of the small issues, then you will be able to build and more importantly, focus on the bigger issues...a larger practice and more family time.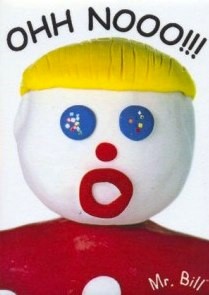 After speaking directly to over 4000 lawyers in the last few months, I have analyzed the average lawyer's understanding of the "Colossus Algorithms" and have come to understand that most lawyers do not know even what Colossus is.  
This is very scary because it is the core of their business on one hand and on the other hand I am amazed at the level of execution the carriers have achieved in protecting their rapidly growing profit margin. Like it or not, you have to be awed with what the carriers have accomplished through information and technology. This also is a core reason why I am pushing so hard for you to use information and technology to grow your business through social media and SEO activities it works). My awe of the what the carriers have accomplished has nothing to do with screwing the inured and the doctors who care for them… My observation is purely from a business perspective… and if we do not learn from them, then we are the fools! 
With that being said, how you communicate to lawyers is changing. Over the next week, I will be amending all of the consultations to reflect this significant change. In addition, this is also one of the reasons that my docs stay on top… This program constantly changes and if you do not follow the changes, you become extinct!
From here forward, we are going to refer to algorithms as the "Insurance settlement formulas, or as the carriers have coined it the Colossus formulas." You need to have both parts in the explanation. For the naïve, you have to coin it as the "Insurance settlement formulas" and for the experienced lawyers, "Colossus." You never know the knowledge level of the person you are speaking to, this way you have both ends of the spectrum covered.
MORE TO COME in the consultations over the next few weeks or so. This also will be taught extensively in the June 6-7 seminar in NY. Be there!


Respectfully,



Mark Studin DC, FASBE(C), DAAPM, DAAMLP


Adjunct Assistant Professor of Chiropractic, University of Bridgeport, College of Chiropractic
Adjunct Professor, Division of Clinical Sciences, Texas Chiropractic College
Educational Presenter, Accreditation Council for Continuing Medical Education Joint Partnership with the State University of New York at Buffalo, School of Medicine and Biomedical Sciences


Academy of Chiropractic
US Chiropractic Directory
631-786-4253
PLEASE TAKE FURTHER NOTICE: CONFIDENTIALITY AND PROPRIETARY INFORMATION NOTICE: This email including attachments is covered by the Electronic Communications Privacy Act (18 U.S.C. 2510-2521) and contains confidential information belonging to the sender. Nothing contained in this message or in any attachment shall constitute an Electronic Signature or be given legal effect under 44 U.S.C. 3504 Sec. 1707. The information is intended only for the use of the individual or entity to which it is addressed. If the recipient of this message is not the intended recipient, you are at this moment notified that any unauthorized disclosure, dissemination, distribution or reproduction of this message or any attachments of this communications is strictly prohibited and may be unlawful. If this communication has been received in error, please notify the sender immediately by return email, and delete or destroy this and all copies of this message and all attachments.