Academy of Chiropractic Personal Injury & Primary Spine Care Program
Quickie Consult 525
Narratives 39 N

From the Desk of Dr. Mark Studin
Preamble: Many of the issues I bring to you are very small, yet each issue is just that, an issue. If you take care of the small issues, then you will be able to build and more importantly, focus on the bigger issues...a larger practice and more family time.
"Narratives & What Lawyers Want in 2015"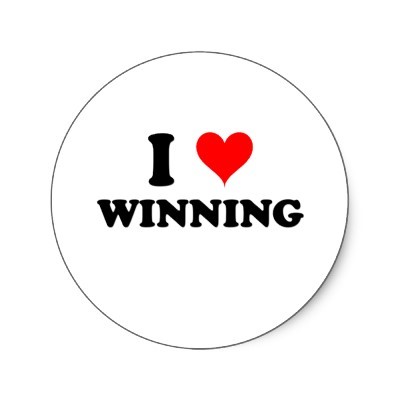 I told you so!!!!!!!!!!!!!!!!!!!!!!


The following is what a lawyer sent to one of our doctors in Georgia today. This is a similar request that I see every day from lawyers nationally because they mostly have similar requests and are to some degree equally ignorant as to what their full needs are. Lawyers still believe they can argue with adjustors… They cannot. The documentation within the carriers are put into an optical character recognition program and valued based upon the "Colossus" type algorithms with 95% of the carriers today. Most lawyers simply do not understand it and once they do, too many simply do not accept that. 


Please refer to the quickie I sent a few days ago showing the Allstate letter certifying they use Colossus as verification of fact and you are not BS'ing them. Without verification, you are simply another doctor peddling themselves to look better, when in fact you are and can prove it. Hernceforth, it is letters like the one I shared with you alnog with a robust CV that will allow them to use you and take you to court if needed (although you will rarely get there). 


The following letter is absolutely nothing new, except for their request for you to keep it short. The long, drawn out explanations are for the Colossus algorithms and the conclusion is designed for the lawyers and courts in a summarized, overly simplistic yet brilliant conclusion. That very simple summary took me 7 years to perfect and will be the arbiter for prevailing or losing in most cases. So get it right or have Dr. Schonfeld (516-695-7732) do it for you because IT MATTERS GREATLY!


There is no margin for error at this level!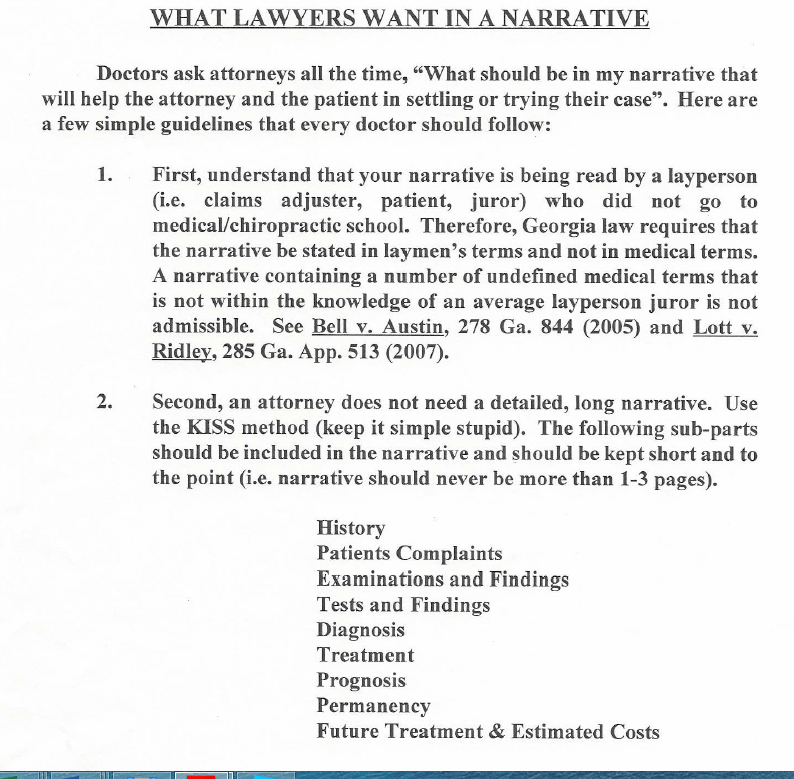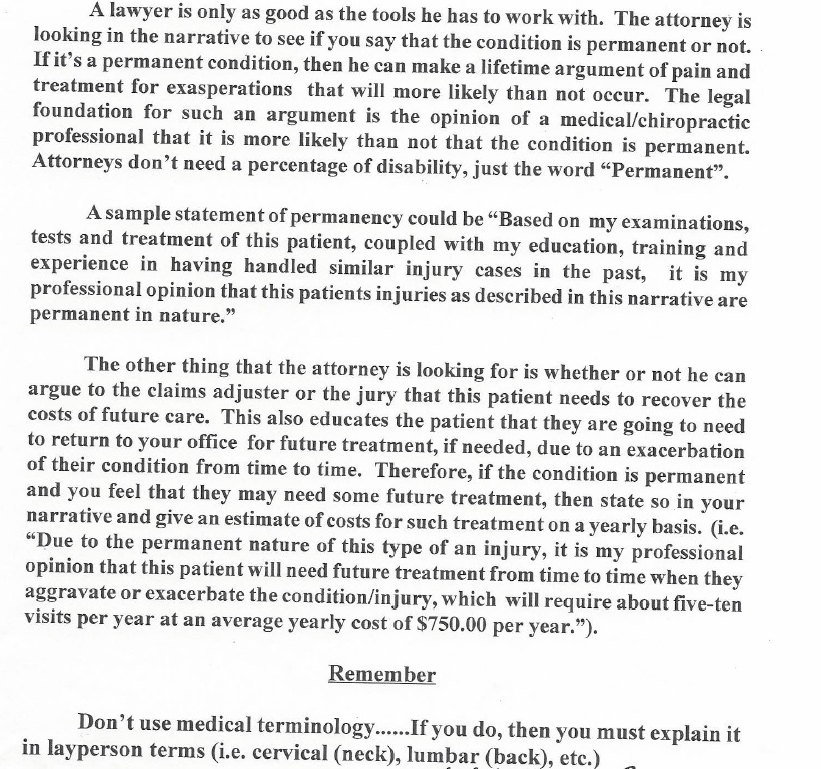 Respectfully,



Mark Studin DC, FASBE(C), DAAPM, DAAMLP


Adjunct Assistant Professor of Chiropractic, University of Bridgeport, College of Chiropractic
Adjunct Professor, Division of Clinical Sciences, Texas Chiropractic College
Educational Presenter, Accreditation Council for Continuing Medical Education Joint Partnership with the State University of New York at Buffalo, School of Medicine and Biomedical Sciences
Academy of Chiropractic
US Chiropractic Directory
631-786-4253
PLEASE TAKE FURTHER NOTICE: CONFIDENTIALITY AND PROPRIETARY INFORMATION NOTICE: This email including attachments is covered by the Electronic Communications Privacy Act (18 U.S.C. 2510-2521) and contains confidential information belonging to the sender. Nothing contained in this message or in any attachment shall constitute an Electronic Signature or be given legal effect under 44 U.S.C. 3504 Sec. 1707. The information is intended only for the use of the individual or entity to which it is addressed. If the recipient of this message is not the intended recipient, you are at this moment notified that any unauthorized disclosure, dissemination, distribution or reproduction of this message or any attachments of this communications is strictly prohibited and may be unlawful. If this communication has been received in error, please notify the sender immediately by return email, and delete or destroy this and all copies of this message and all attachments.