Academy of Chiropractic Personal Injury & Primary Spine Care Program
Quickie Consult 515
Marketing-Marketing 30 G

From the Desk of Dr. Mark Studin
Preamble: Many of the issues I bring to you are very small, yet each issue is just that, an issue. If you take care of the small issues, then you will be able to build and more importantly, focus on the bigger issues...a larger practice and more family time.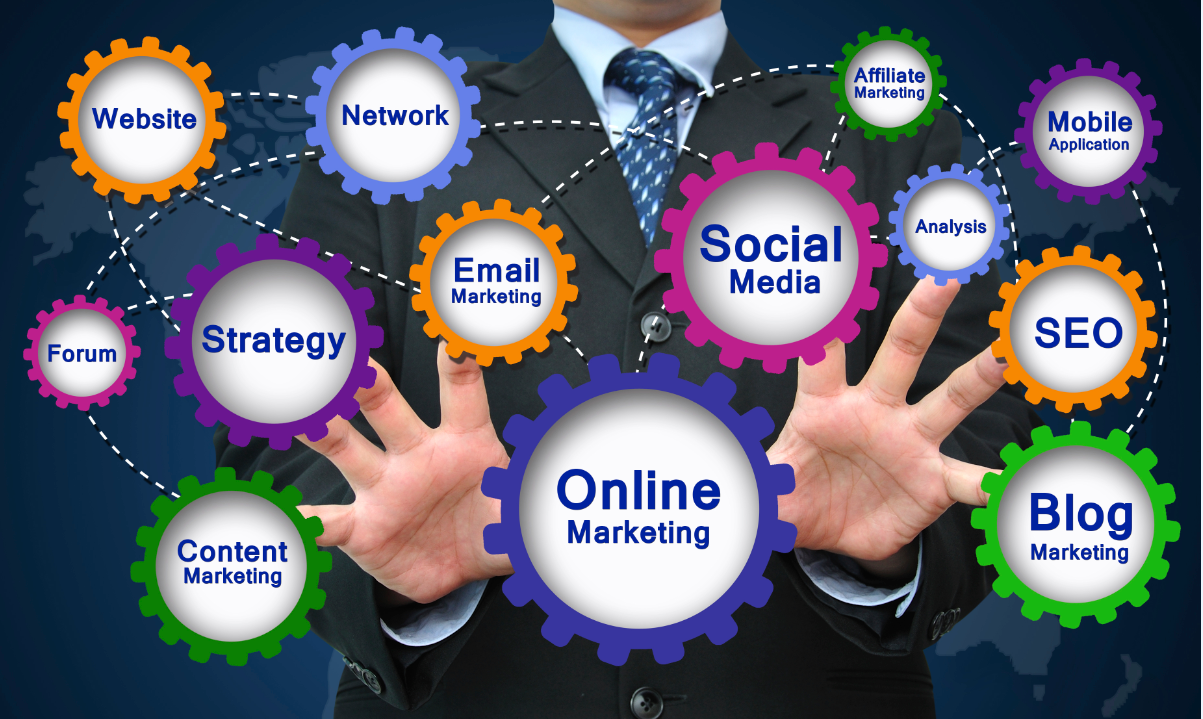 THE COMPLETE PROGRAM BELOW
After being inundated with requests on how to market through social media, we have "taken the plunge" and created a program for you. It started almost 2 years ago when I hired a "Madison Avenue" company for $30,000 to revamp my entire digital marketing strategy with a $3000 monthly price tag once the marketing infrastructure was set. 5 months and close to $40,000 later I had a colossus BUST because they didn't deliver what was promised because they just didn't get it. However, I got an education. 


For my money, I learned how to effectively market through social media, how that marketing ties into my overall SEO and how the search engines interact and feed off of social media. The net result, my digital entities have become a referral machine for what I do and for the practices I have tested this on, the same has occurred.
In my research of offices in New York, Louisiana, Texas, Delaware and Florida that I choose to follow all have done exceptionally well deriving most of their referrals from the Internet. 


NOTE: I am currently exploring doing this specific for PI as the current programs are not yet that specific. 

Based upon the rest of the world, we already know that Social Media and SEO marketing drives most businesses and it is past time that our "small businesses" do the same to compete in the marketplace. The limiting factor is that many businesses have significant budgets to allow this to occur at a high level where small businesses as ours often don't afford those same budgets. 


At the entry level, our market research indicates the least expensive program, using "canned" material to be approximately $1500 per month, with most of the programs charging between $2500 and $3000 per month. I was paying $3000 monthly 2 years ago for my small business. 
"Canned" is critical. All of your posts MUST be original content. If they aren't, then the only one who will benefit is the originator of the material. Therefore you must have ALL original content. 


Realizing that I must have a complete digital presence, I turned to my IT company and had them integrate my social media into my SEO programs and it worked. Since then, we have had great success and with permission, I was able to directly hire and use anyway I desire the digital specialist I was working with.


This is my history of getting to the point of supporting your needs.


We have figured out a way to give you a dedicated technician to write original postings based upon your Web site and blogs for $400 per month. Many in the industry have already sent us hate mail that we are destroying their business with this pricing structure. 
P.S. Non-members pay $600 per month, membership has its privileges!!! 


THEREFORE…


We can now offer doing your social media marketing. The following is posted on the Web site on Consulting 
Section #17 on the home page of 
www.DoctorsPIProgram.com
Social Media Marketing


         1.    Facebook
         2.    LinkedIn
         3.    Twitter
         4.    Google+  
Get into the Social Media CYCLE every week, we will both create and post on your social media sites a message to drive business into your practice.


Fully automated, you do nothing but approve the messages. What sets this service apart, is every message is customized to your practice not using "canned messages" (canned messages as used by almost every other service will hurt your SEO and results). The messages will be taken from your Web site, pro-chiropractic research on the US Chiropractic Directory that was written and approved by Dr. Studin. You can also choose to craft your own messages.


We guarantee that 1,000-2,000 people locally each month beyond your "contacts" will see your message.


You are in complete control and get:


      1.    16 Social Media posts per Month*
      2.    Unique content creation*
      3.    A dedicated account manager
           1.    Manage your account
           2.    Creates the entire social media infrastructure
           3.    Troubleshoot any issues
           4.    Answer any questions, call anytime
      4.    Monthly statistics from a proprietary dashboard created for you
      5.    Your message seen by 1000-2000 additional local people every month - guaranteed
      6.    Free analytics explained SIMPLY from Social Network Fuel
      7.    Within 30 days, start being seen
                                     COST: $400 per month Doctors PI members
                              $600 per month non-members
                    No set up fee & quit any time after 3 months
   (60-90 days of intensive work to get your marketing cycle set-up & secure)


Respectfully,



Mark Studin DC, FASBE(C), DAAPM, DAAMLP


Adjunct Assistant Professor of Chiropractic, University of Bridgeport, College of Chiropractic
Adjunct Professor, Division of Clinical Sciences, Texas Chiropractic College
Educational Presenter, Accreditation Council for Continuing Medical Education Joint Partnership with the State University of New York at Buffalo, School of Medicine and Biomedical Sciences
Academy of Chiropractic
US Chiropractic Directory
631-786-4253
PLEASE TAKE FURTHER NOTICE: CONFIDENTIALITY AND PROPRIETARY INFORMATION NOTICE: This email including attachments is covered by the Electronic Communications Privacy Act (18 U.S.C. 2510-2521) and contains confidential information belonging to the sender. Nothing contained in this message or in any attachment shall constitute an Electronic Signature or be given legal effect under 44 U.S.C. 3504 Sec. 1707. The information is intended only for the use of the individual or entity to which it is addressed. If the recipient of this message is not the intended recipient, you are at this moment notified that any unauthorized disclosure, dissemination, distribution or reproduction of this message or any attachments of this communications is strictly prohibited and may be unlawful. If this communication has been received in error, please notify the sender immediately by return email, and delete or destroy this and all copies of this message and all attachments.