Academy of Chiropractic Personal Injury & Primary Spine Care Program
Quickie Consult 512
Infrastructure 124 I

From the Desk of Dr. Mark Studin
Preamble: Many of the issues I bring to you are very small, yet each issue is just that, an issue. If you take care of the small issues, then you will be able to build and more importantly, focus on the bigger issues...a larger practice and more family time.
"Get Paid Today… REALLY!"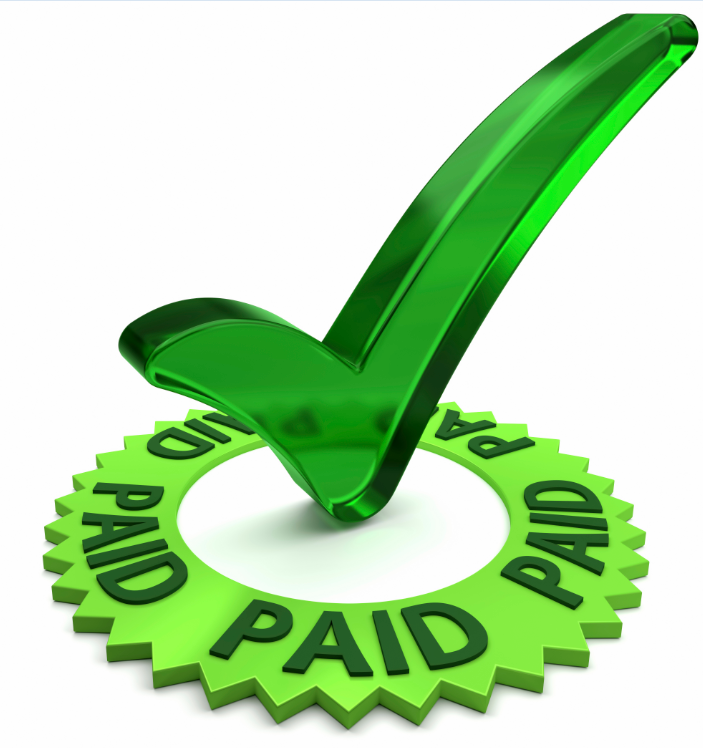 Cash flow is a huge issue and one that plagues every business. I don't care how successful your practice is, there are months that you are cash rich, while others you struggle to meet the overhead. The scenario is no different for IBM, General Motors or any other small, medium or large business. It is for that reason all "real businesses" have relationships with banks to ensure the daily operations 12 months or 365 days a year.
It should be no different with our practices. The problem is that most banks will not give you operating capital and if they do, the amount of bureaucratic obstacles makes it such a "pain in the ass" it is not worth it. 

Over the last 3 months, I have been negotiating on your behalf with Chiro Capital. They are a national funding company and will buy your cases from you at a discount. They predominantly deal with personal injury cases and give you up front, a guaranteed percentage, then more after the case settles. That up-front money will be at no risk to you and if the case loses, then you simply keep the initial funding. An average case, pays approximately 30% initially and then an additional 20-30% of the entire case upon settlement of the case. There is zero risk to you for the initial funding, you keep it regardless of the disposition of the outcome. 

I have also worked with this company over the past few months to ensure they do not anger the lawyers in settlement scenarios… and they do not. In fact, they are usually more "user friendly" than most doctors in settlements and the lawyers appreciate the relationship. To date, my experience in the entire process has been very positive for all parties. 

Would I recommend that you put 100% of your cases through this company…NO, NO and NO… But a percentage should go through them as a matter of business to ensure a homogenous cash flow 12 months a year. 

To learn more online, CLICK HERE

To get a personal representative to answer questions, or to handle your account, Call Brian Frankenfield 315-415-8379. That is his personal cell phone and make sure you tell him that Dr. Studin referred you. If he does not answer the phone, hound him (like a dog!!!) in the office at 704-859-0732

I have made arrangements for my doctors to have their cases to be expedited and handled by the director of the department vs. a less experienced staff member. Since rates fluctuate, I have negotiated for our doctors get the most competitive rates (more money at the end of the day).


Respectfully,



Mark Studin DC, FASBE(C), DAAPM, DAAMLP

Adjunct Assistant Professor of Chiropractic, University of Bridgeport, College of Chiropractic
Adjunct Professor, Division of Clinical Sciences, Texas Chiropractic College
Educational Presenter, Accreditation Council for Continuing Medical Education Joint Partnership with the State University of New York at Buffalo, School of Medicine and Biomedical Sciences

Academy of Chiropractic 
US Chiropractic Directory
631-786-4253
PLEASE TAKE FURTHER NOTICE: CONFIDENTIALITY AND PROPRIETARY INFORMATION NOTICE: This email including attachments is covered by the Electronic Communications Privacy Act (18 U.S.C. 2510-2521) and contains confidential information belonging to the sender. Nothing contained in this message or in any attachment shall constitute an Electronic Signature or be given legal effect under 44 U.S.C. 3504 Sec. 1707. The information is intended only for the use of the individual or entity to which it is addressed. If the recipient of this message is not the intended recipient, you are at this moment notified that any unauthorized disclosure, dissemination, distribution or reproduction of this message or any attachments of this communications is strictly prohibited and may be unlawful. If this communication has been received in error, please notify the sender immediately by return email, and delete or destroy this and all copies of this message and all attachments.