Academy of Chiropractic Personal Injury & Primary Spine Care Program
Quickie Consult 36 N

From the Desk of Dr. Mark Studin
Preamble: Many of the issues I bring to you are very small, yet each issue is just that, an issue. If you take care of the small issues, then you will be able to build and more importantly, focus on the bigger issues...a larger practice and more family time.
"MMI: Maximum Medical Improvement"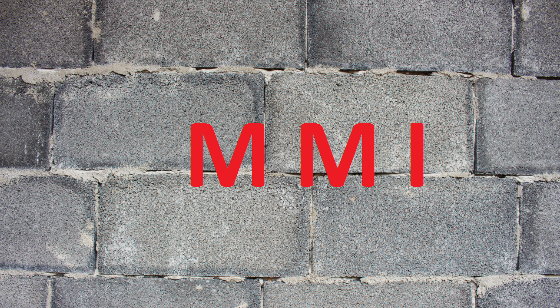 The following is one of the best definitions I have seen regarding MMI:
Reference: https://bradtlawblog.wordpress.com/2013/07/22/what-is-maximum-medical-improvement-mmi-in-a-minnesota-work-comp-case/
What is Maximum Medical Improvement (MMI)? 
"Maximum medical improvement" means the date after which no further significant recovery from or significant lasting improvement to a personal injury can reasonably be anticipated, based upon reasonable medical probability, irrespective and regardless of subjective complaints of pain."
Simply put, it means that you are not expected to get any better, even though you may have ongoing pain or work restrictions related to your injury.  If there are no additional treatment recommendations, no pending surgeries and no reasonable expectation of significant improvement, then you have probably reached MMI.  The fact that you may getworsedoes not mean you haven't reached MMI.

The confusion arises when your treatment appears to have plateaued in all attempts to regain full function with no pain, yet there are other treatment options, such as surgery or other ancillary therapies yet to be explored.  Therefore if ANY other treatment is explored, then MMI cannot be certified. This does not, as explained above include palliative care as the goal of that care is to maintain any function that has been returned with ongoing (lifetime) treatment.
Palliative care is also the goal of future care; to maintain what has been regained and prevent "slipping backwards" in both pain and functional loss as your patient integrates back into their repetitive lifestyle of bending, pushing, pulling, lifting, etc… This care is not about treating the underlying cause as that cannot be fixed due to permanent tissue damage that has been previously documented.
From a procedural perspective, should your patient need surgery then you should plan on performing a follow-up evaluation a few months post-surgery (to allow the tissue repair process to conclude). Once all post-surgical treatment (or any other treatment)  has concluded and no other reparative treatment is being offered, THEN you can MMI the patient and render an impairment rating, although it is always best to corroborate that with your medical counterpart for Colossus reasons understanding that this has zero bearing on any courtroom proceedings.
PLEASE TAKE FURTHER NOTICE: CONFIDENTIALITY AND PROPRIETARY INFORMATION NOTICE: This email including attachments is covered by the Electronic Communications Privacy Act (18 U.S.C. 2510-2521) and contains confidential information belonging to the sender. Nothing contained in this message or in any attachment shall constitute an Electronic Signature or be given legal effect under 44 U.S.C. 3504 Sec. 1707. The information is intended only for the use of the individual or entity to which it is addressed. If the recipient of this message is not the intended recipient, you are at this moment notified that any unauthorized disclosure, dissemination, distribution or reproduction of this message or any attachments of this communications is strictly prohibited and may be unlawful. If this communication has been received in error, please notify the sender immediately by return email, and delete or destroy this and all copies of this message and all attachments.