Academy of Chiropractic Personal Injury & Primary Spine Care Program
Quickie Consult 114 I

From the Desk of Dr. Mark Studin
Preamble: Many of the issues I bring to you are very small, yet each issue is just that, an issue. If you take care of the small issues, then you will be able to build and more importantly, focus on the bigger issues...a larger practice and more family time.
A Story of Failure & Big Pieces of the Winning Puzzle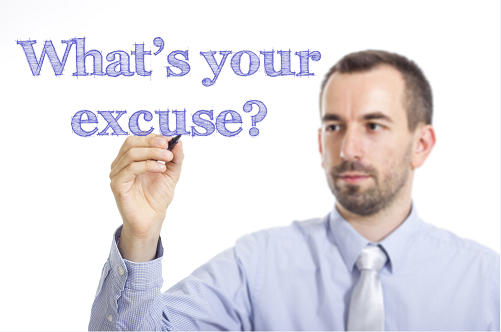 I just got off the phone with a doctor was complaining that his care was terminated and his payments were retrospectively denied based upon what he described as "a whore IME's report." I asked this Dr. if he wrote a rebuttal and he said yes. I then asked them to send me a copy of his rebuttal and he attempted to. 
This Dr. signed up in the program a few months ago because he felt that after many years of what he considered success in practice, lawyers and local physicians stop referring to him. He also complained about the insurance companies that were no longer paying his claims, about the financial demographics of his community changing where people could not afford any out-of-pocket expenditures therefore his cash basis was "drying up," and his staff was stealing from him in both receivables and time not worked, but claimed for compensation through payroll.
When this Dr. started the program I told him to immediately fire the staff member that was lying and stealing. His response was "I am afraid I will be sued if I fired this staff member." I asked him for a copy of his staff office policy of what he stated he did not have one. I then shared with him that it's going to be a process to remove the staff member and I recommend he retain an attorney to help him through the process. He had three choices prior to this scenario, first utilized a very inexpensive ($300) staff office policy document for each staff member to sign, retain a lawyer that will cost $10,000 + to do it properly or take your chances on a lawsuit and protracted litigation that is extremely expensive financially and emotionally.
This Dr. ended up retaining attorney and removed the staff member, however this practice was still upside.
Today's issue with this practice was rebutting the improper IME so that his claims can get paid and his patients can continue care as clinically indicated. The patient has a significant amount of demonstrable issues on MRI that clearly necessitate continued care. The IME Dr. as is typical, ignored most if not all of the findings. The Dr. wanted me to review his IME rebuttal, of which I did this morning.
After reviewing the IME rebuttal it is clear the Dr. did not read the consultations because what he wrote was nothing more than whining and complaining and the typical crap chiropractors have been writing for years and losing and not getting paid. I asked the doctor if he read the IME rebuttal section in the consultations and he initially said "yes." However upon reading the rebuttal is clear that Dr. did not read how to properly rebut an improper IME.
Rebutting IMEs are one of the easiest ways to ensure payment of valid claims. I have doctors from coast-to-coast cashing checks from insurance companies after the IME rebuttals were done in the proper format. There is a reason why this particular Dr. is failing: he is not following the program.
I recently heard from third-party who spoke to someone that was no longer part of our program and the comment was "if I just did what Dr. Studin said I would have made a lot more money." I hear this on a consistent basis from doctors who drop out of the program and the number one reason is laziness. That's not my word, it is a direct quote from the majority of the doctors who do not want to invest the time into their personal success or spend a few dollars for systems such as the staff office policy or evaluation templates.
These doctors would rather "roll the dice" on their success and blame everyone else when they wallow in abject mediocrity bordering on bankruptcy or living just above the "Walmart Line."
You have a choice… follow the bouncing ball and ensure a high level of excellence, both clinically and in business. You MUST fight improper IME denials or they will keep coming, you will not get paid and the lawyers will perpetually lose with you (and never work with you in the future). You must protect yourself from your staff and have an office policy that allows you to function without looking over your shoulders at staff members who see you as their ATM machine or lottery ticket. 
PLEASE TAKE FURTHER NOTICE: CONFIDENTIALITY AND PROPRIETARY INFORMATION NOTICE: This email including attachments is covered by the Electronic Communications Privacy Act (18 U.S.C. 2510-2521) and contains confidential information belonging to the sender. Nothing contained in this message or in any attachment shall constitute an Electronic Signature or be given legal effect under 44 U.S.C. 3504 Sec. 1707. The information is intended only for the use of the individual or entity to which it is addressed. If the recipient of this message is not the intended recipient, you are at this moment notified that any unauthorized disclosure, dissemination, distribution or reproduction of this message or any attachments of this communications is strictly prohibited and may be unlawful. If this communication has been received in error, please notify the sender immediately by return email, and delete or destroy this and all copies of this message and all attachments.