Academy of Chiropractic Personal Injury & Primary Spine Care Program
Quickie Consult 44 OS

From the Desk of Dr. Mark Studin
Preamble: Many of the issues I bring to you are very small, yet each issue is just that, an issue. If you take care of the small issues, then you will be able to build and more importantly, focus on the bigger issues...a larger practice and more family time.
"Customer Service and Abdication Vs. Delegation"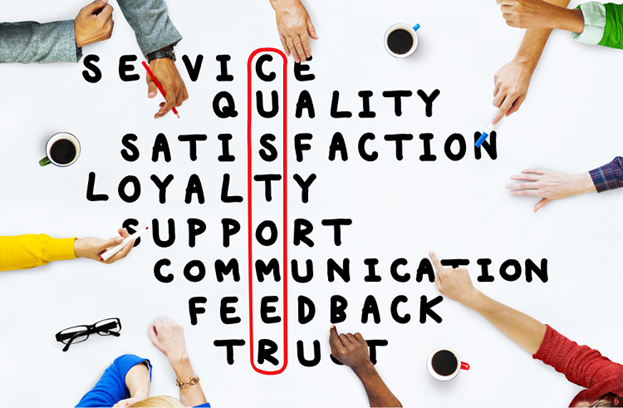 We are in the service industry. Yes we help people get well, but so do many others in your community and unless you deliver outstanding customer service you can be assured that your patients will end up in another office.
Do your patients:
Wait too long in the reception area to be seen
Be put on hold for too long
Be treated like an outsider through a glass window that is always shut in their faces
Have to tolerate dirty bathrooms
Do not get call-backs when promised
Not have their insurance questions resolved
Not get complimented
Not get welcome letters
Not see a happy, supportive staff
AND… On and on…
The list is too long but we can never forget that although we deliver a valuable service, we are also in the customer service industry building loyalty to our brand (our office).
I am making the same commitment to you. Myself and my staff MUST provide the same high-level of service and meet your needs on a timely basis. Therefore, if I am not meeting your needs, or things get lost in communication I demand that you call, email or text (or send a singing telegram) and give me CRAP… I deserve it. IF… my Web sites or staff doesn't meet your expectations I expect the same level of communication and feedback from you. I welcome ALL constructive criticism as it is how I get better. Some of you (Ron) are all over me with the slightest issue and although some (Ron) are a pain in the ass… I appreciate the feedback so we can serve you better and meet your needs.
We can all do better and we have to strive to be the best at every level!
PLEASE TAKE FURTHER NOTICE: CONFIDENTIALITY AND PROPRIETARY INFORMATION NOTICE: This email including attachments is covered by the Electronic Communications Privacy Act (18 U.S.C. 2510-2521) and contains confidential information belonging to the sender. Nothing contained in this message or in any attachment shall constitute an Electronic Signature or be given legal effect under 44 U.S.C. 3504 Sec. 1707. The information is intended only for the use of the individual or entity to which it is addressed. If the recipient of this message is not the intended recipient, you are at this moment notified that any unauthorized disclosure, dissemination, distribution or reproduction of this message or any attachments of this communications is strictly prohibited and may be unlawful. If this communication has been received in error, please notify the sender immediately by return email, and delete or destroy this and all copies of this message and all attachments.