Academy of Chiropractic Personal Injury & Primary Spine Care Program
Quickie Consult 101 I

From the Desk of Dr. Mark Studin
Preamble: Many of the issues I bring to you are very small, yet each issue is just that, an issue. If you take care of the small issues, then you will be able to build and more importantly, focus on the bigger issues...a larger practice and more family time.
"Get Paid on Liens...The Ruse"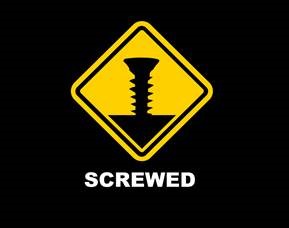 Most of you (a coach can only dream), have mastered the process of getting paid on liens and have followed the 1/3 rule when working with lawyers. It has been reported to me nationally from hundreds of doctors that they are now getting paid on a consistent basis from attorneys who no longer give them a hard time about paying the liens. The system works and it will work with you if are working the system. Just recently, I was alerted to a new scheme that a few unscrupulous (scumbag, asshole, lowlife) lawyers are doing that you need to be aware of. 

As you know, in order to accept a lien reduction, you need verification in the form of copies of settlement checks and the disbursement sheet verifying who is getting how much. The "ruse du jour" is to get a copy of the check with either an attached letter or a very inconspicuous notation which says "preliminary." This is unacceptable because lawyers often get multiple checks or accept a preliminary settlement with more funds to follow. The lawyer in doing this so that it appears he/she is meeting your requests, while the scumbag is actually getting more money to put in his/her pocket and keeping your money. The solution is quite simple. Request from the lawyer all final payments and a document certifying that what he/she is sending you represents the total of all payments for the settlement.

It is also strongly recommended to communicate with your patient to verify the amounts received and paid out. What lawyers don't realize is that we, as chiropractors, usually have a much better relationship with our patients than most professionals due to the frequency that we see them and the resultant bond that ensues.

Don't be taken advantage of and be sure to verify that you are being paid fairly and not screwed.
PLEASE TAKE FURTHER NOTICE: CONFIDENTIALITY AND PROPRIETARY INFORMATION NOTICE: This email including attachments is covered by the Electronic Communications Privacy Act (18 U.S.C. 2510-2521) and contains confidential information belonging to the sender. Nothing contained in this message or in any attachment shall constitute an Electronic Signature or be given legal effect under 44 U.S.C. 3504 Sec. 1707. The information is intended only for the use of the individual or entity to which it is addressed. If the recipient of this message is not the intended recipient, you are at this moment notified that any unauthorized disclosure, dissemination, distribution or reproduction of this message or any attachments of this communications is strictly prohibited and may be unlawful. If this communication has been received in error, please notify the sender immediately by return email, and delete or destroy this and all copies of this message and all attachments.