Academy of Chiropractic Personal Injury & Primary Spine Care Program
Quickie Consult 38 OS

From the Desk of Dr. Mark Studin
Preamble: Many of the issues I bring to you are very small, yet each issue is just that, an issue. If you take care of the small issues, then you will be able to build and more importantly, focus on the bigger issues...a larger practice and more family time.
"More Really, Really Smart Doctors"
Last week, a doctor flew in to spend the day with me working on a myriad of issues, one being his current practice and how to expand it both internally and to different locations. I picked him up at the airport at 8 AM and dropped him off at 6 PM, giving us an entire day to fully understand the issues and for me to see what he is REALLY doing in his practice.

This doctor is one of those REALLY smart doctors who I have the utmost respect for. In fact, as soon as he got off the plane, he declared that within 5 years he was going to own the plane he flew in on with his own pilot. That is vision and I believe him wholeheartedly!

We spent the first half of the day discussing his vision and the second half getting specific. What I found is that this doctor is one of those who picked bits and pieces out of the program and put them in his practice to function within his paradigm. The result...mediocrity at best. He is successful, yet, for a person with such a large vision and passion to get there, he is missing too many coordinated pieces. 

His evaluations are dictated by a "crappy EMR system" that guides his initial evaluations and re-evaluations. He uses an ADL reporting system that does not take Colossus into consideration. His narrative reports are abysmal and at best, glorified evaluation reports and he is not communicating accurately to the lawyers. However, he did take the PI Bootcamp and paid for the MRI course, so he felt he was prepared for whatever the lawyer could throw at him...NOT!

He built a foundation to make a small fortune with his bits and pieces of knowledge, a vision, passion and a work ethic rarely seen. Actually, his work ethic is humbling as he has his fingers in so many projects. The problem, he needs to build a foundation to make a large fortune because that small fortune infrastructure is preventing him from attaining the large fortune he desires like too many of you. 

At the end of the day, he is committed to using all of the forms in the "Colossus Documentation Suite," the 1)evaluation 2) functional loss template 3) narrative template 4) diagnosis template. As you all know, all of the information is in the consultations for FREE, but requires time. He has precious little time, so the templates are a good option for him. In addition, he is memorizing the "magic language" that has already been so successful for so many. Regarding the "magic language," it is not so much the words as understanding what they mean and the conviction you put behind them when you communicate them...and...you must have the credentials behind you!

This doctor, as so many of you do, simply does not engage with the program in its totality, but simply picks out bits and pieces. If you had the best bits and pieces, would a car work unless they were put together and coordinated?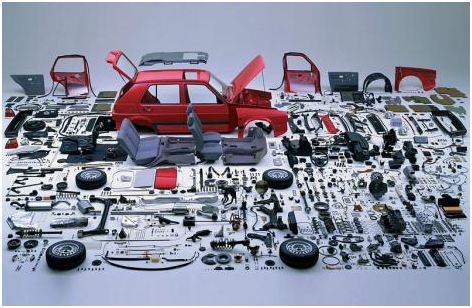 My job is to give you all the bits and pieces and put them together for you because I have run this machine so well for so long with so many. I have figured out how to make it work and hopefully, you will let go of that small fortune...to make a large one!
PLEASE TAKE FURTHER NOTICE: CONFIDENTIALITY AND PROPRIETARY INFORMATION NOTICE: This email including attachments is covered by the Electronic Communications Privacy Act (18 U.S.C. 2510-2521) and contains confidential information belonging to the sender. Nothing contained in this message or in any attachment shall constitute an Electronic Signature or be given legal effect under 44 U.S.C. 3504 Sec. 1707. The information is intended only for the use of the individual or entity to which it is addressed. If the recipient of this message is not the intended recipient, you are at this moment notified that any unauthorized disclosure, dissemination, distribution or reproduction of this message or any attachments of this communications is strictly prohibited and may be unlawful. If this communication has been received in error, please notify the sender immediately by return email, and delete or destroy this and all copies of this message and all attachments.