Academy of Chiropractic Personal Injury & Primary Spine Care Program
Quickie Consult 99 I

From the Desk of Dr. Mark Studin
Preamble: Many of the issues I bring to you are very small, yet each issue is just that, an issue. If you take care of the small issues, then you will be able to build and more importantly, focus on the bigger issues...a larger practice and more family time.
SURVEY RESULTS
The following statistic from CareerCast.com inspired me to analyze where our doctors stand against the nation and take the pulse of our members to further determine how the Lawyers PI Program is working. As all of you know by now, I am a very black and white person and my measure for success is twofold. Is your practice growing with a larger personal injury percentage and second, quite simply, are you making more money? 
This is one of the few programs around the globe that doesn't focus on your financial statistics, help you with "creative coding " or give you license to be aggressive using obscure "quasi-research" to influence payors or referrers. This program is simply based upon your clinical excellence and the following statistics prove that the better your clinical excellence and the more closely you follow the systems outlined in the consultations, the more financial freedom you will gain. The more credentials you have, the stronger your knowledge base. The closer you adhere to the program, the more you gain financially. It is a very simple equation. (Do not bypass the conclusion...It is the key to your future success.)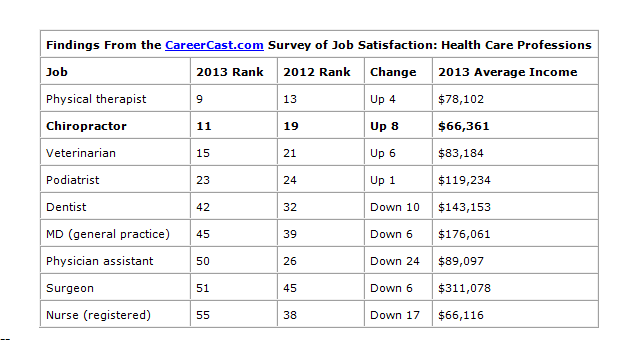 The following statistic speaks volumes about personal injury and the power of following our plan. 
| Average Income of all doctors after 6 months in the Lawyers PI Program * | $330,000 |
| --- | --- |
The following statistics are perhaps the most revealing and provide evidence that no matter where your practice falls, you have and will continue to benefit. 
| Average Income Increase after 6 months in the Lawyers PI Program* | Doctors Earned Income |
| --- | --- |
| 61% | Under $100,000 |
| 57% | $100,000 to $150,000 |
| 25% | Above $150,000 |
*Statistics acquired January, 2014
THE REASON:
Although my systems, forms and programs help guide you, the prime reason for your current and future success is that you continually change your approach to this ever-changing industry. As I lecture around the country, work with various trial lawyers associations, state regulatory departments, insurers, courts, chiropractic organizations, chiropractic and medical academia and continually interface with you throughout the country, I learn and learn and learn. This exposure and resultant knowledge allows me anticipate and predict future trends which is the cornerstone of YOUR success because the only constant for success is that you adapt and modify your practice paradigms in an ever-changing marketplace. 
My promise is that I will always keep you ahead of the cutting edge. Most strive to be on the cutting edge...and they always get cut!!!
PLEASE TAKE FURTHER NOTICE: CONFIDENTIALITY AND PROPRIETARY INFORMATION NOTICE: This email including attachments is covered by the Electronic Communications Privacy Act (18 U.S.C. 2510-2521) and contains confidential information belonging to the sender. Nothing contained in this message or in any attachment shall constitute an Electronic Signature or be given legal effect under 44 U.S.C. 3504 Sec. 1707. The information is intended only for the use of the individual or entity to which it is addressed. If the recipient of this message is not the intended recipient, you are at this moment notified that any unauthorized disclosure, dissemination, distribution or reproduction of this message or any attachments of this communications is strictly prohibited and may be unlawful. If this communication has been received in error, please notify the sender immediately by return email, and delete or destroy this and all copies of this message and all attachments.