Academy of Chiropractic Personal Injury & Primary Spine Care Program
Quickie Consult 50 CI

From the Desk of Dr. Mark Studin
Preamble: Many of the issues I bring to you are very small, yet each issue is just that, an issue. If you take care of the small issues, then you will be able to build and more importantly, focus on the bigger issues...a larger practice and more family time.
"Can I safely adjust this patient?"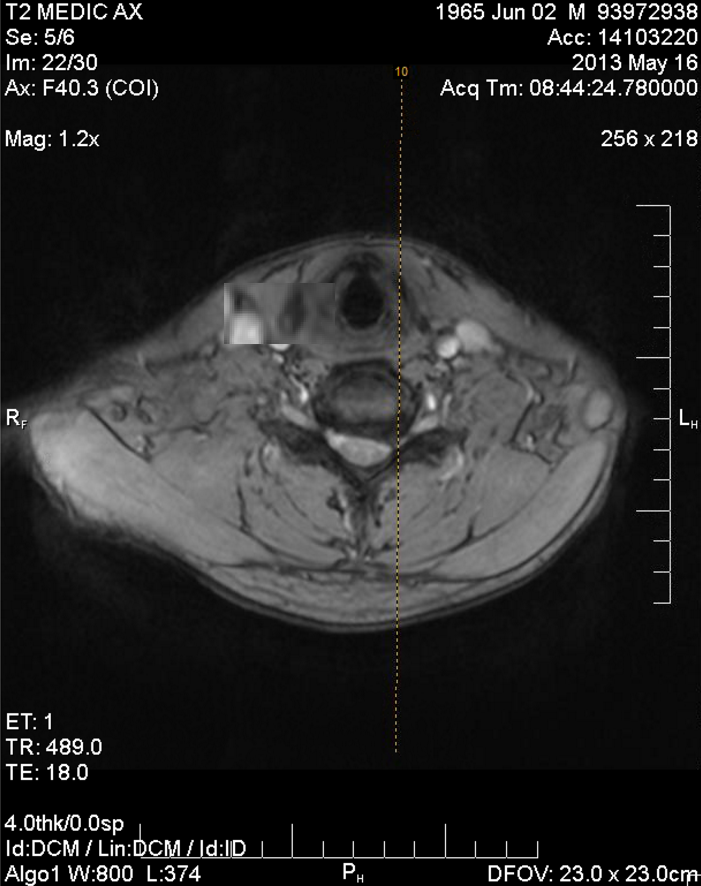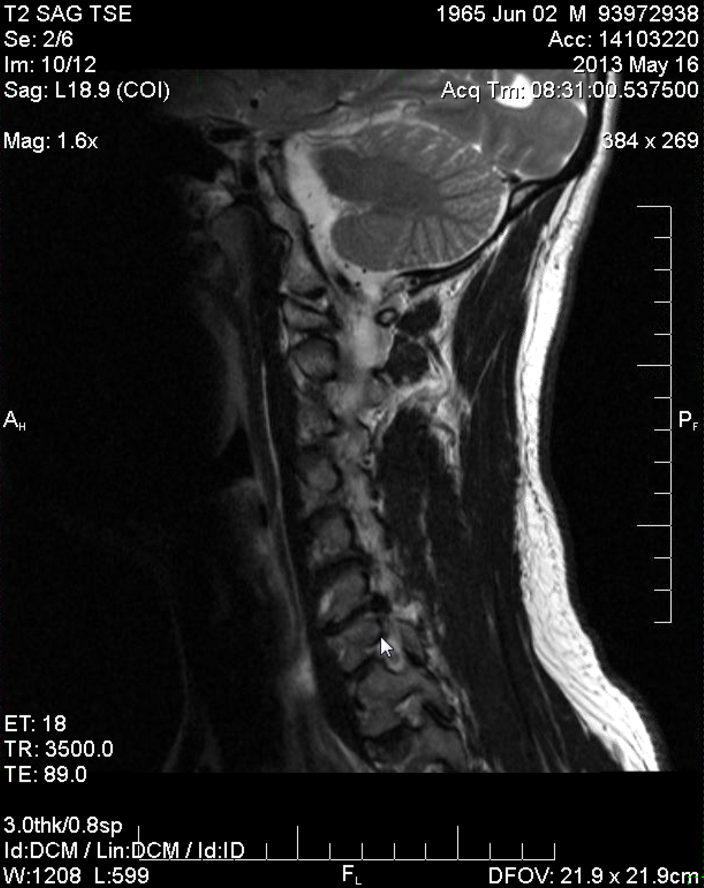 I received this image today via a GoToMeeting session and the question was simple, "Can I adjust this patient?" The reason the doctor asked me was because of the space, or lack thereof, of the spinal cord. When you look at the images of the axial view where you see the spinal cord, they tell only a very small part of the story. The real story happens in the left neural canal. To get a conclusive answer, you must look into the neural canal of the sagittal views and when you do so you see the solid black in the neural canal as depicted on the above sagittal slice.
The answer is a resounding, "I don't know." This is where you must bring in a neurosurgeon to consult with to determine if the osseous formation at the uncovertebral joint is compromising the nerve roots as it exits the canal. It is this type of relationship, in a team environment, where your answer is that and until then this doctor should not adjust this patient. When this doctor speaks with a neurosurgeon, it is then based upon his ability to interpret MRI and concurrent credentials that the neurosurgeon will appreciate the level of clinical excellence which will be the springboard for their future referral relationship.
If you cannot see what I'm talking about then you MUST get certified in MRI spine interpretation.
THIS IS NON-NEGOTIABLE.
PLEASE TAKE FURTHER NOTICE: CONFIDENTIALITY AND PROPRIETARY INFORMATION NOTICE: This email including attachments is covered by the Electronic Communications Privacy Act (18 U.S.C. 2510-2521) and contains confidential information belonging to the sender. Nothing contained in this message or in any attachment shall constitute an Electronic Signature or be given legal effect under 44 U.S.C. 3504 Sec. 1707. The information is intended only for the use of the individual or entity to which it is addressed. If the recipient of this message is not the intended recipient, you are at this moment notified that any unauthorized disclosure, dissemination, distribution or reproduction of this message or any attachments of this communications is strictly prohibited and may be unlawful. If this communication has been received in error, please notify the sender immediately by return email, and delete or destroy this and all copies of this message and all attachments.