Academy of Chiropractic Personal Injury & Primary Spine Care Program
Quickie Consult 55 CI

From the Desk of Dr. Mark Studin
Preamble: Many of the issues I bring to you are very small, yet each issue is just that, an issue. If you take care of the small issues, then you will be able to build and more importantly, focus on the bigger issues...a larger practice and more family time.
Just When You Thought It Couldn't Get Worse!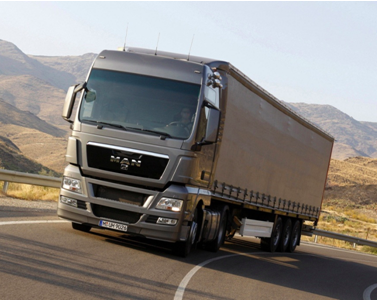 The above picture is what you could drive through a 10 mm slice. If you look at the axial view below you'll see the slice thickness is reported as 5.0 mm. The American College of Radiology's appropriateness criteria was updated in 2011. For the sagittal view in the lumbar spine, the ACR recommends a maximum slice thickness of 4 mm. Please note the thickness on the sagittal view in the image below. It reports a thickness of 10 mm. This is unconscionable, irresponsible and at best "non-diagnostic."
There is a reason why I urge each and every one of you to get certified in MRI spine interpretation. In this particular scan (scam), the imaging company actually missed entire discs, let alone hoping for a partial disc and an end plate. I did not go through the process of copying the slices with missed discs because I would not be able to show you what isn't there. Suffice it to say the imaging companies reporting of 10 mm says it all. Thankfully, you know better but an unsuspecting public and trusting (stupid) doctors will treat these patients with false information.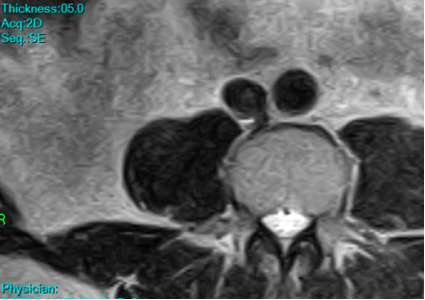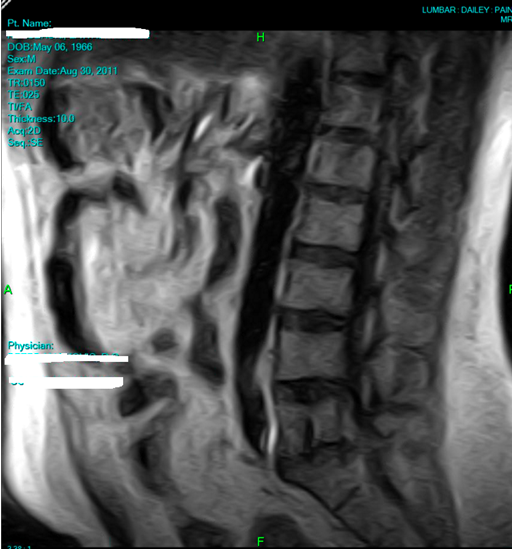 PLEASE TAKE FURTHER NOTICE: CONFIDENTIALITY AND PROPRIETARY INFORMATION NOTICE: This email including attachments is covered by the Electronic Communications Privacy Act (18 U.S.C. 2510-2521) and contains confidential information belonging to the sender. Nothing contained in this message or in any attachment shall constitute an Electronic Signature or be given legal effect under 44 U.S.C. 3504 Sec. 1707. The information is intended only for the use of the individual or entity to which it is addressed. If the recipient of this message is not the intended recipient, you are at this moment notified that any unauthorized disclosure, dissemination, distribution or reproduction of this message or any attachments of this communications is strictly prohibited and may be unlawful. If this communication has been received in error, please notify the sender immediately by return email, and delete or destroy this and all copies of this message and all attachments.