Academy of Chiropractic Personal Injury & Primary Spine Care Program
Quickie Consult 93 I

From the Desk of Dr. Mark Studin
Preamble: Many of the issues I bring to you are very small, yet each issue is just that, an issue. If you take care of the small issues, then you will be able to build and more importantly, focus on the bigger issues...a larger practice and more family time.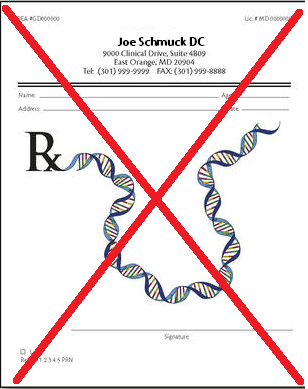 Very simply put, the MRI script to order an MRI is either your initial evaluation or your re-evaluation. In the testing section, when ordering the MRI, you need to add your rationale for ordering the test, as you do with all tests. Since all of your findings are on this document, verification becomes very easy.
You should have templated paragraphs that you can customize for each patient. (This is what EMR macros do.) In addition, a research citation could be added to this section.
With the complete evaluation present, the reading radiologist will now have a clear understanding of the clinical issue beyond your cryptic works on a standard prescription. With the full clinical picture, a more accurate interpretation will be afforded. AND...with your full evaluation, the MRI company will be more likely to get paid. The #1 reason MRI companies do not get paid is due to a lack of necessity from doctors. They are entitled to get paid for delivering a high level of service and if you are one of the only doctors to take this action, you will get every consideration from the imaging company, including quicker reads and possible cookies at Christmas! (Who cares?)
PLEASE TAKE FURTHER NOTICE: CONFIDENTIALITY AND PROPRIETARY INFORMATION NOTICE: This email including attachments is covered by the Electronic Communications Privacy Act (18 U.S.C. 2510-2521) and contains confidential information belonging to the sender. Nothing contained in this message or in any attachment shall constitute an Electronic Signature or be given legal effect under 44 U.S.C. 3504 Sec. 1707. The information is intended only for the use of the individual or entity to which it is addressed. If the recipient of this message is not the intended recipient, you are at this moment notified that any unauthorized disclosure, dissemination, distribution or reproduction of this message or any attachments of this communications is strictly prohibited and may be unlawful. If this communication has been received in error, please notify the sender immediately by return email, and delete or destroy this and all copies of this message and all attachments.