Academy of Chiropractic Personal Injury & Primary Spine Care Program
Quickie Consult 81 I

From the Desk of Dr. Mark Studin
Preamble: Many of the issues I bring to you are very small, yet each issue is just that, an issue. If you take care of the small issues, then you will be able to build and more importantly, focus on the bigger issues...a larger practice and more family time.
"Critical Components of Success"
Circa 2013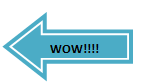 Upon conferring with dozens lawyers who represent trial lawyers associations throughout the United States, the following is a representative standard of needs for lawyers to prevail. What struck me as some of their most pressing issues is what we are already doing...or at least those who have read the consultations and are following the plan are doing. 
NOTE: This is based upon clinical findings and the highest level of ethics when reporting findings
There are the most pressing issues that lawyers currently have with medical experts and treating doctors nationally:
1. Gaps in care need to be explained.
2. Functional losses need to be in "real life" terms. Courts do not understand Oswestry and other standardized findings.
3. Radiologists' reports are truly independent and underscore the critical necessity of working with a neuroradiologist who you have a relationship with.
4. A medical team is needed to work with you so that your opinion isn't that of the "lone ranger."
5. Credentials/certification in MRI interpretation are needed.
6. A concise history is needed, one that only encompasses what is necessary in concluding a diagnosis so that it does not conflict with other accounts of the accident.
7. The entire case needs to be laid out, including other doctors' conclusions that were utilized to render your final diagnosis.
8. You need to causally relate the bodily injury to the accident.
9. You need to have an admissible curriculum vitae.
All of the above are WELL covered in the consultations and MUST be adhered to. The legal community has laid out the pathway of its needs and right now, you have all the answers.
The following is one area we have not addressed yet...but...we have already given you the solutions:
10. Evidence to back up your findings...RESEARCH
Research is now an important component. It has to do with others' opinions that are used to establish the foundation of your diagnosis and treatment plan. Just like the treatment arena, evidenced-based practice has a place in the courts.
Unlike certain states and carriers that demand evidence to allow reimbursement, the courts allow the utilization of evidence, but it is still your opinion that is the final arbiter in the case. The research can bolster your opinion...but...please do not think that research is the key to either the success in a case or the foundation for a relationship with a lawyer. Your opinion as expert about the injuries of your patient based upon your ability to give testimony (based upon your credentials, not research) IS the key to success as an expert. We already have the research component laid out for you and over the next day or so, I will be sharing with you how to utilize it.
PLEASE TAKE FURTHER NOTICE: CONFIDENTIALITY AND PROPRIETARY INFORMATION NOTICE: This email including attachments is covered by the Electronic Communications Privacy Act (18 U.S.C. 2510-2521) and contains confidential information belonging to the sender. Nothing contained in this message or in any attachment shall constitute an Electronic Signature or be given legal effect under 44 U.S.C. 3504 Sec. 1707. The information is intended only for the use of the individual or entity to which it is addressed. If the recipient of this message is not the intended recipient, you are at this moment notified that any unauthorized disclosure, dissemination, distribution or reproduction of this message or any attachments of this communications is strictly prohibited and may be unlawful. If this communication has been received in error, please notify the sender immediately by return email, and delete or destroy this and all copies of this message and all attachments.